This article is a deepdive comparison of Streamlabs OBS vs OBS Studio. If you know a bit about streaming, chances are you are familiar with these two common broadcasting software. Both are free, and are widely used by streamers on Twitch, Youtube and Facebook Live, but there are some key differences in each to consider. In this head to head comparison, we will help you decide which is the best broadcasting software and if you should switch.
The Winner: It mostly comes down to preference, but if we had to pick in a fight between Streamlabs OBS Vs OBS Studio, Streamlabs OBS comes out as the winner.
Streamlabs OBS offers a lot more inbuilt features that you could only get through 3-rd party tools with OBS Studio, this makes SLOBS a lot more beginner friendly and allows you to quickly set up widgets, alerts and chats in no time without ever leaving the software. Having said that, both broadcasting software still have their pros and cons, and this is why we recommend you to keep reading on below.
If you want to learn more about streaming, check out more of our articles and guides below:
What is Broadcasting Software?
Before we start with the comparison, lets us define "broadcasting software:"
A broadcasting software records and streams live video and audio. Additionally, it also allows for mixing between sources, this enables the streamer to switch between cameras, mics, and add pictures, logos and cool effects to their live stream.
By far the two most commonly used broadcasting software are OBS Studio and Streamlabs OBS or shortened, SLOBS. There has long been a discussion in the community about which of the two is the best. Below, is a deep dive into each broadcasting software, and its pros and cons.
OBS Studio
Open Broadcaster Software or OBS Studio is a free, open-source broadcasting software. OBS Studio is made to be flexible and customizable to whatever fits your needs.
If you want to learn more about OBS Studio, like how to get started and set it up, we recommend you also read these articles:
Features
OBS Studio is very streamlined, with a simple user interface. Every window on the dashboard is completely customizable, allowing you to have total control over your workspace.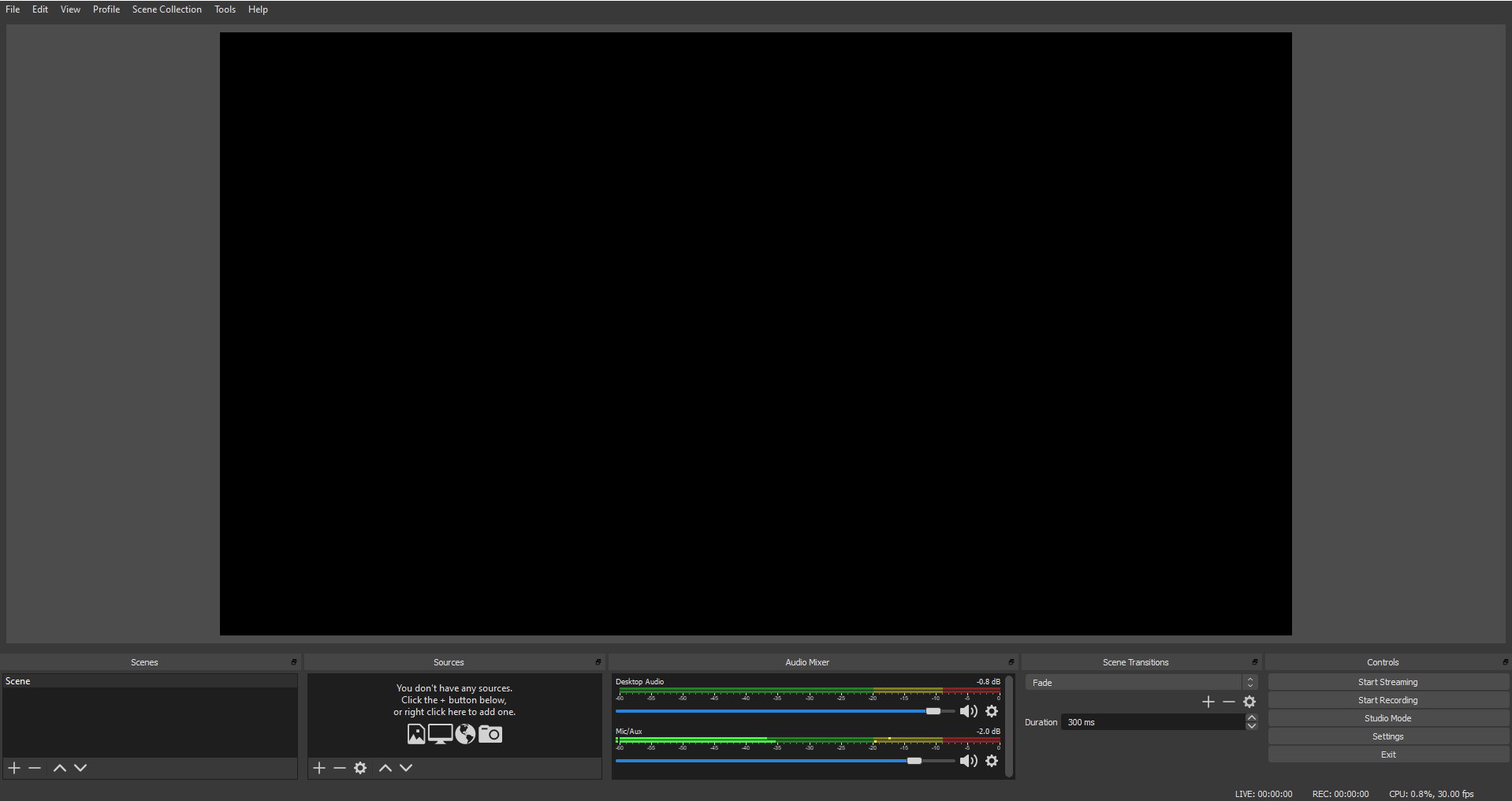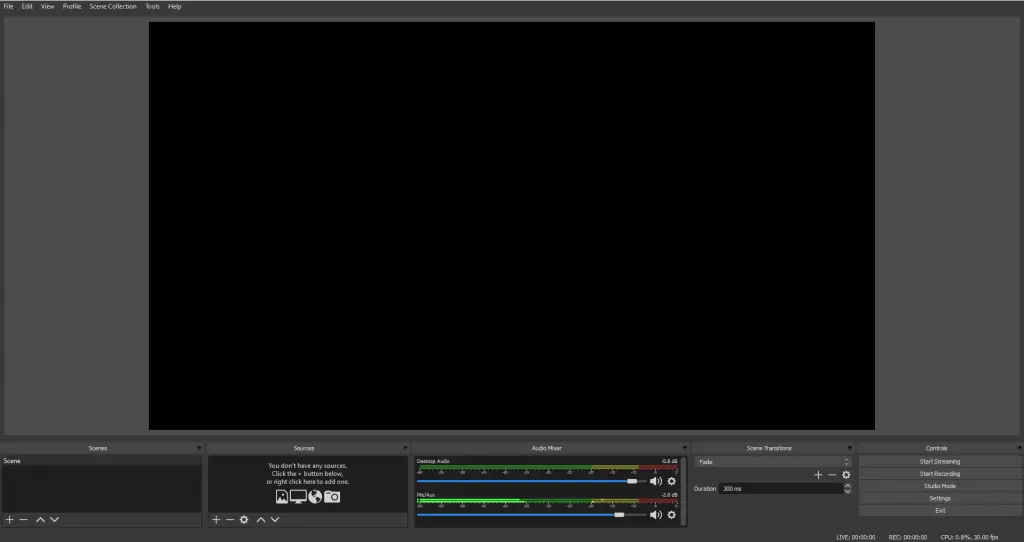 Key features include basic video and audio source mixing, multi-platform support, and great setting and configuration options for your stream.
Overall, OBS Studio does not offer as much functionality as Streamlabs OBS, but if you can add more features through 3-rd party plugins. While there are great ones out there you can use, they do vary greatly in quality. Here is a list of the top 5 plugins for OBS Studio.
This focus on simplicity and efficiency makes OBS Studio highly customizable to fit your needs and streaming setups.
The OBS.live Plugin
If you want some of the key features offered by Streamlabs OBS while using the OBS Studio there is a solution. OBS.live is a free plugin developed by StreamElements and adds features like chat and alerts from Twitch, Youtube Live, and Facebook Live directly into OBS Studio. We highly recommend it, especially for gaming streams.


Performance
A great advantage of OBS Studio is its low CPU usage, which is key for smoother streaming. But by adding plugins and other third-party tools to your setup will lead to lower performance.
Pros
Cons
Streamlabs OBS
Streamlabs took the base code from OBS Studio and built on it to create a forked software, Streamlabs OBS.
Essentially, SLOBS is OBS Studio with a new skin and added functionality. It's an extremely popular software and has many advantages over OBS Studio which we will cover below.
Features
Streamlabs OBS is created with user-friendliness in mind, and it shows. From the simple command Ctrl + Z you can press if you make a mistake, to an overlay importer/exporter for designers.
Some of the highlight features include:
Widgets / Alerts / Layouts – SLOBS comes with a great variety of ready to use widgets already built in. You can easily set up a chat, donation boxes, event lists and a viewer counter without leaving the software.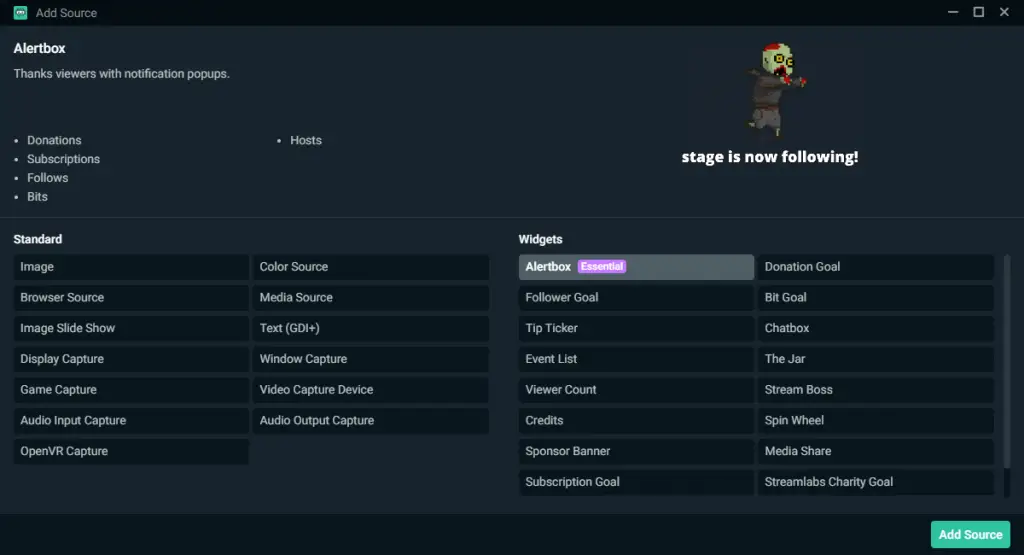 Selective Recording – This feature allows you to record just a single source. So if you for example wanted to make a compilation video with reactions, you can choose to only record the webcam. As a streamer, this is an incredibly helpful tool that we recommend you to use.
Chat Moderation Tool – With SLOBS, you also get access to the Streamlabs Cloudbot, a cloud based chatbot with moderation tools, chat filters and commands as well as audience engagement tools like polls and minigames.
Speech-to-text-recognition (TTS) – A great feature that is very useful for donations.
Themes – SLOBS offers a premade library of themes you can use for your stream setups. These themes can help you be more consistent with your branding without having to pay for expensive artists. The drawback of these themes is of course less customization ability, but for beginner streamers, they can be very useful.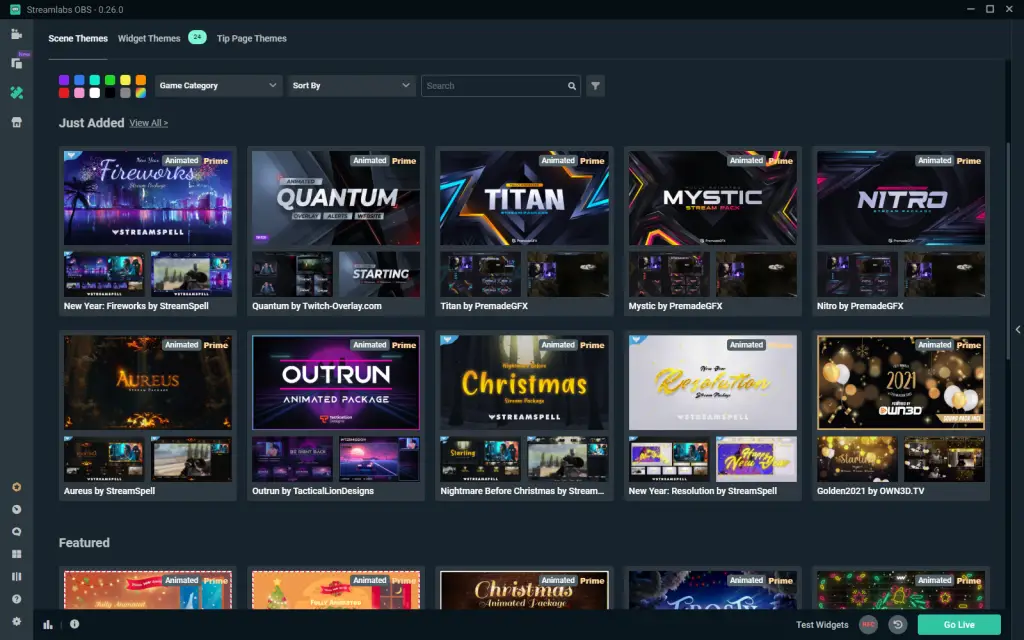 We should also mention the layout editor. While this is a quick and simple way to set up your workstation, like many things with SLOBS, it does not allow for much customization.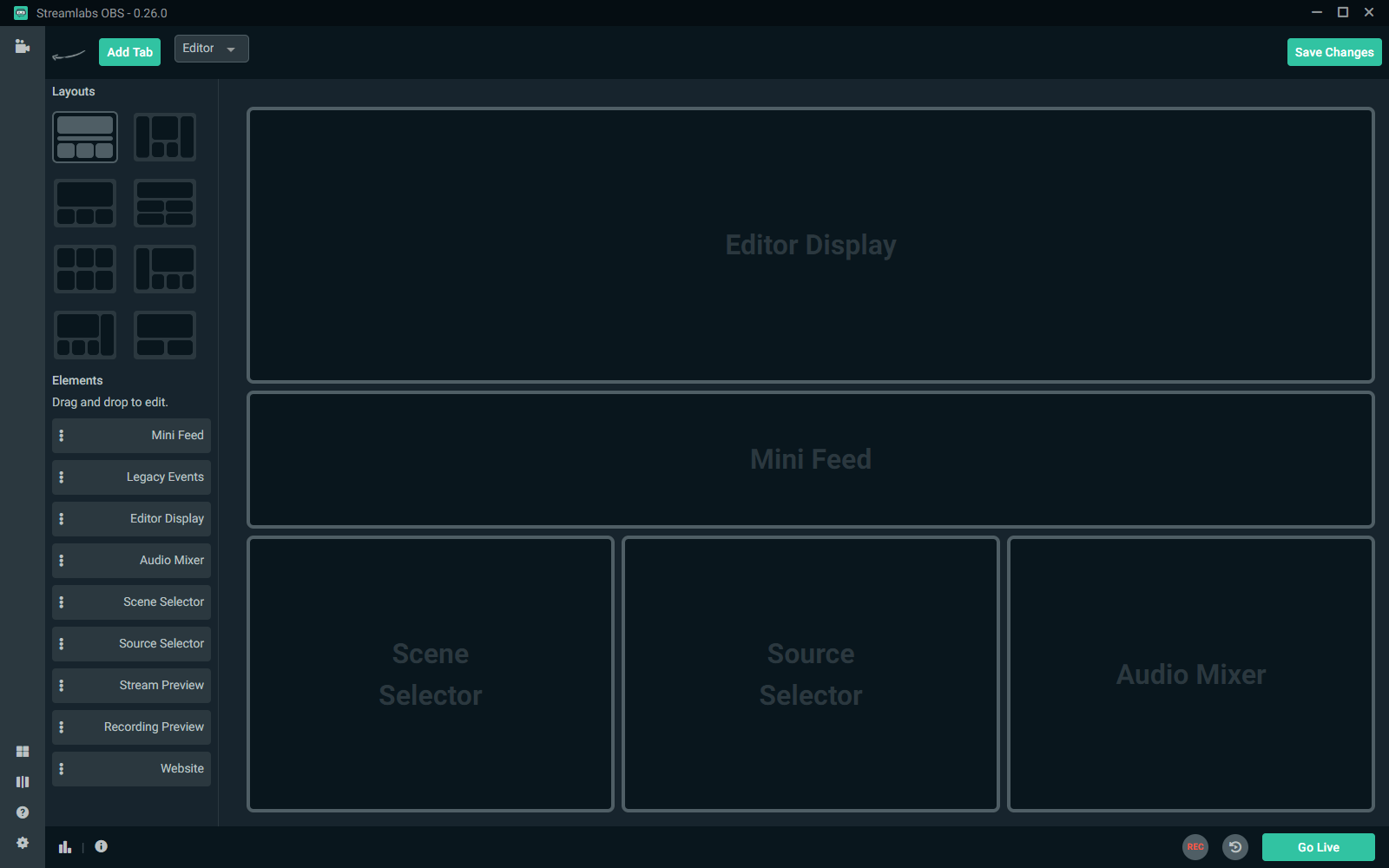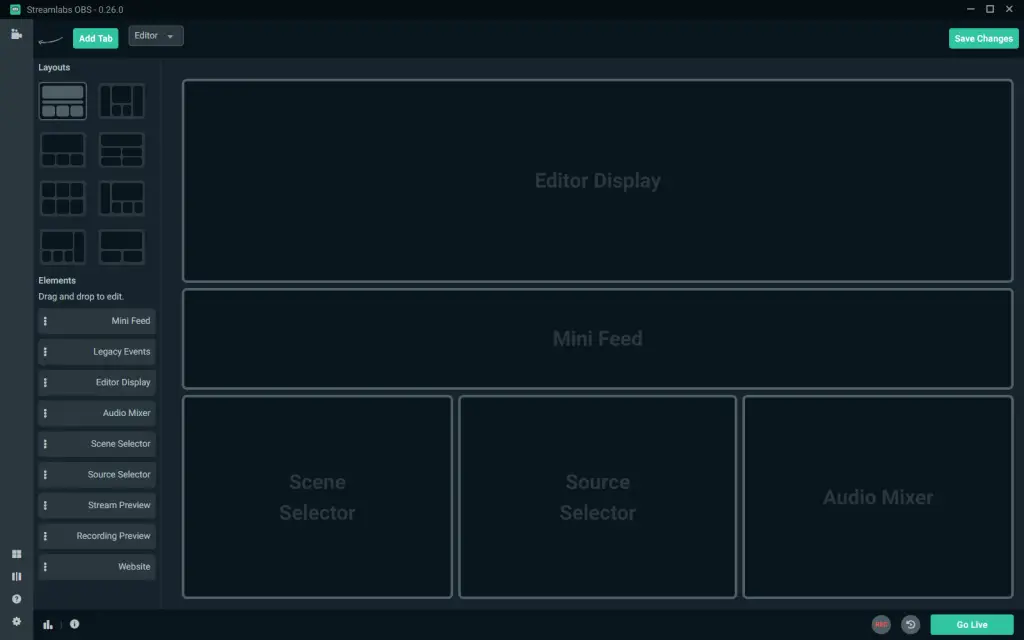 Performance
With all the added features and functionality, there is some loss in performance as SLOBS uses up more CPU than OBS Studio while running. For many, this is a fair compromise if you consider everything Streamlabs OBS has to offer. The CPU usage is barely noticeable if you have a powerful streaming setup, but might be on a lower spec PC.
Pros
Cons
In Conclusion
We hope you enjoyed our deep-dive above into Streamlabs OBS vs OBS Studio. So, what is the verdict?
Of course, we also have to take into account personal preference. If you are familiar with OBS Studio and want to customize it exactly how you want it, it might be the best way to go. Moreover, for business-related streams like webinars, we would recommend OBS Studio simply because you don't need many of the features offered in Streamlabs OBS.
But overall we still believe that for the vast majority of gaming streamers out there, Streamlabs OBS is the best choice.
Streamlabs OBS vs OBS Studio Winner – All in all, the winner here is Streamlabs OBS. Even though it requires some more resources on your computer, every feature a streamer might need are offered straight away. This is especially great for beginner streamers who just want to get started. Overall, it's a one-in-all tool for streamers where you rarely, if ever have to leave SLOBS for some feature and set up a livestream literally just clicks away.