Connecting Discord to your Xbox account is surprisingly easy. It allows your friends to see what you are playing on the console. We will show you how to connect your Discord account to Xbox and some tips for seamless integration.
Before we begin, we should point out that there is currently no way to connect Discord voice chat to your Xbox. The features that are available are pretty limited.
You can connect your accounts either directly in the Discord app on your smartphone/computer or through the Xbox console. We will show you all three methods, although they do exactly the same thing. We like to cover all bases!
Connect Discord to Xbox on Desktop
To link your Xbox account with Discord, follow the steps below.
Open Discord and log in to your account if you haven't already.
Then click on 'User Settings;' The cog next to your profile icon.
Select the 'Connections' tab in the menu.
Under 'Connect your Accounts,' you will see all the possible integrations with Discord. Click on the Xbox icon.
When you click on the Xbox icon, it will open a window on your browser, asking you to log in to your Microsoft account and accept the terms for connecting to Discord.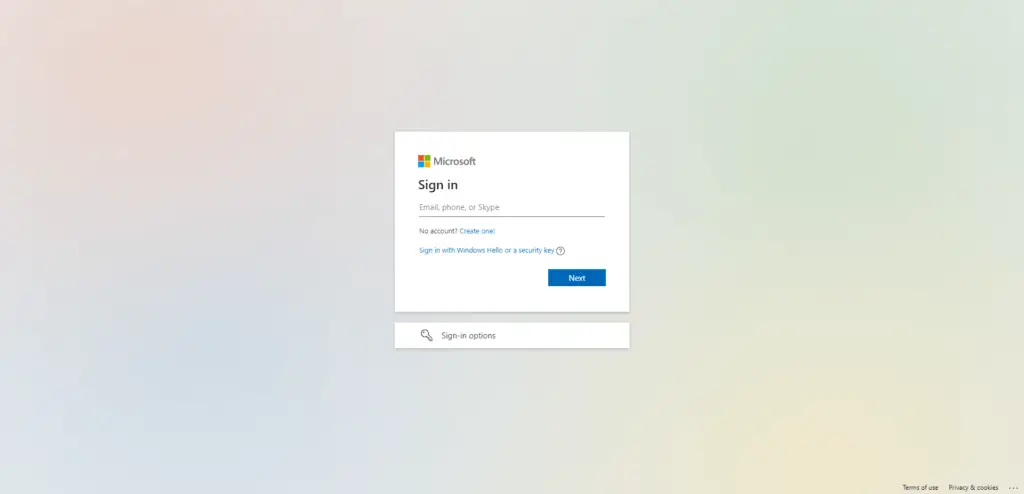 Once you have followed the steps to log in, you should have connected the accounts successfully. 
Connect Discord to Xbox on a Smartphone
Connecting Discord to Xbox is very similar to the Discord mobile app. It is just that some icons and the layout are slightly different. Follow the steps below;
Open the Discord app on your smartphone and log into your account.
Next, click on 'User profile' at the bottom of the left panel; It looks like your profile icon. 
Go to 'Connections' under the 'User Settings' menu.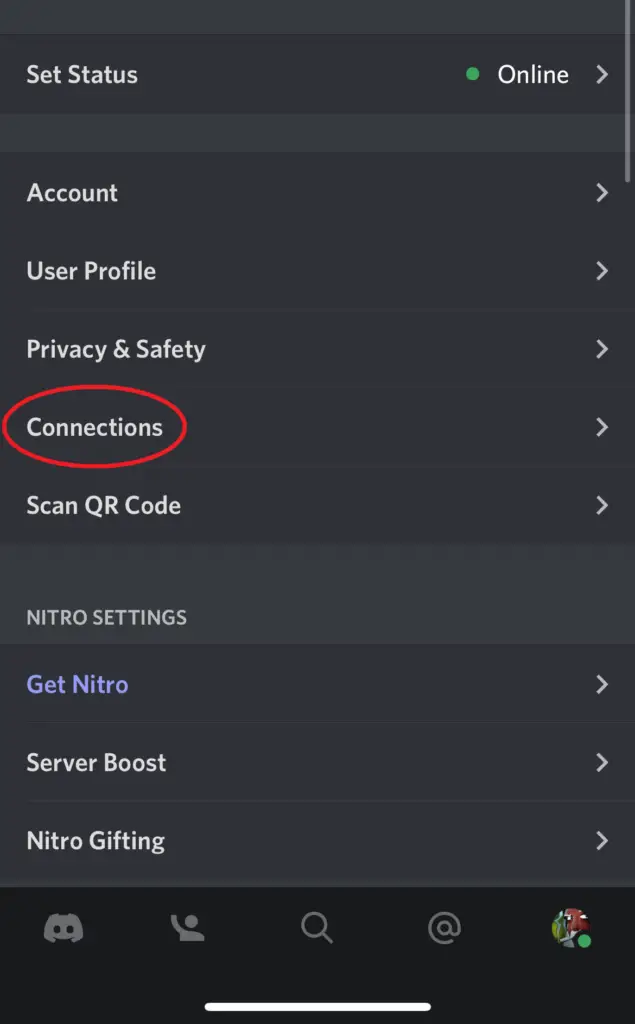 Then, press 'ADD' on the upper right corner of your screen to add a new connection.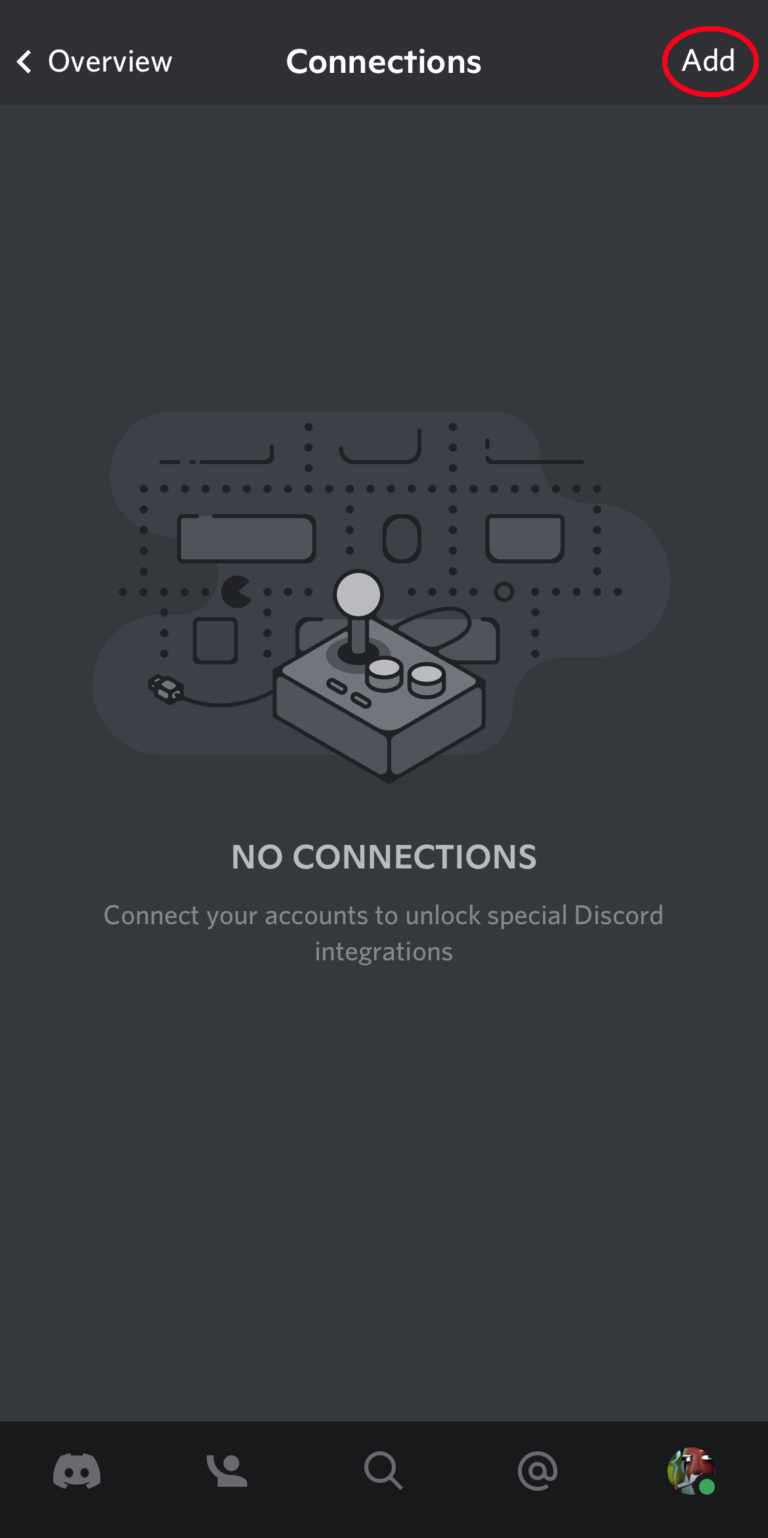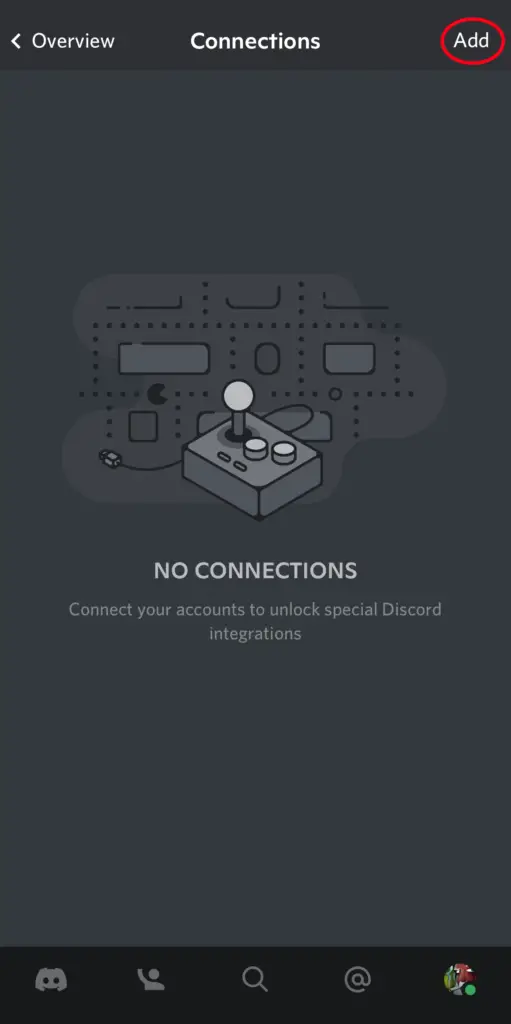 A list of possible integrations will appear. Find and click on the 'Xbox icon.'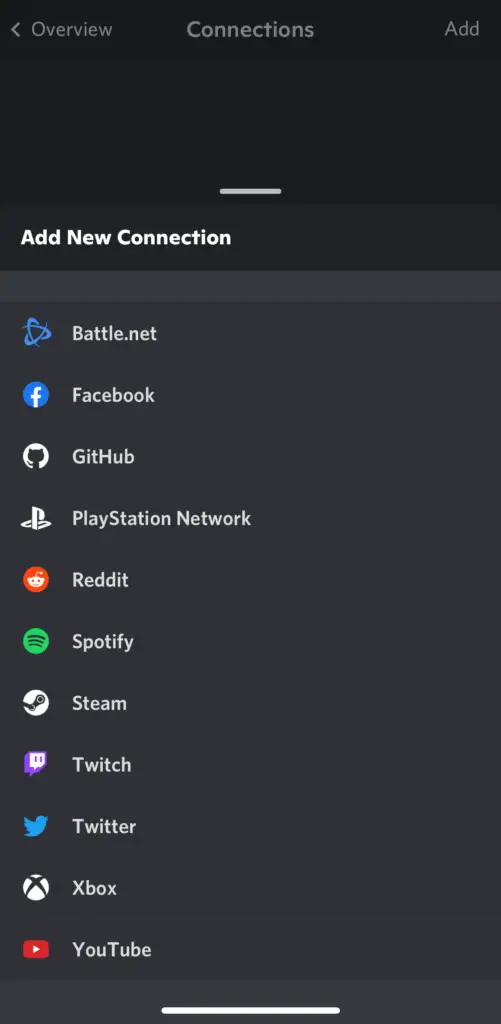 Once you click on the icon, a browser window will appear asking you to log into your Xbox account and accept the terms of integration.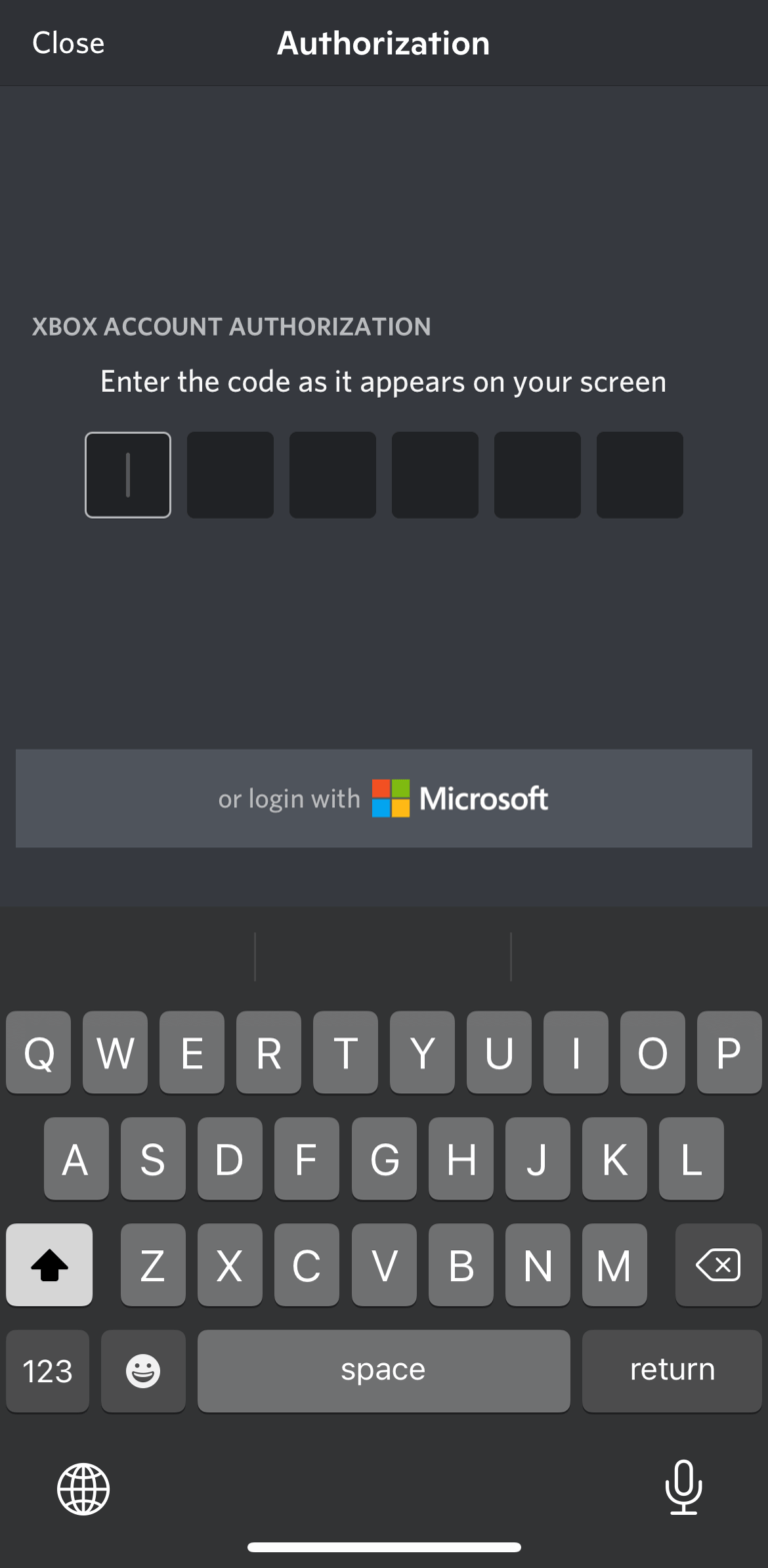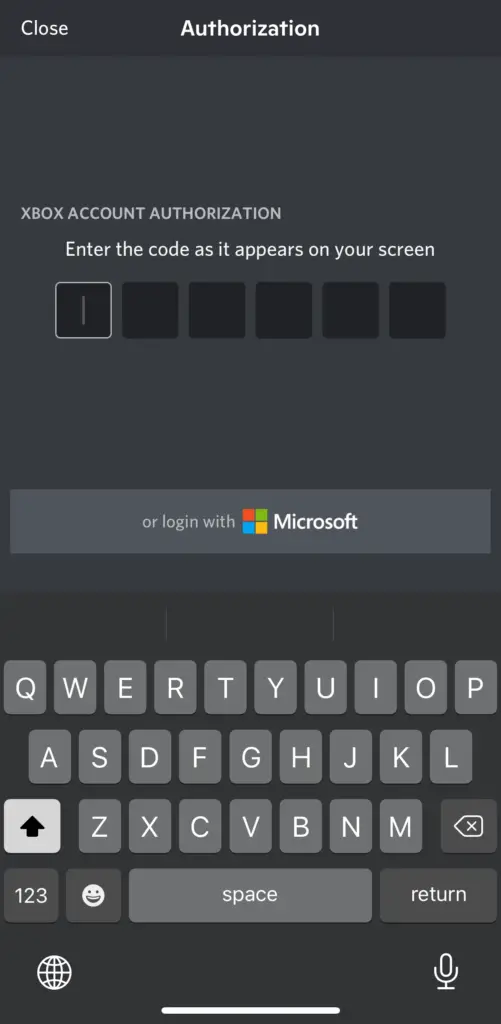 Once you have logged into the Xbox account, the connection should succeed. 
Connect Your Discord Account on the Xbox Console
As we mentioned above, you can also connect your accounts directly through your Xbox console. This tutorial works for both Xbox One and Series X.
Start by pressing the 'Xbox button' on your controller. Assuming your console is already running, of course. 
Once the menu panel opens, go to your 'Profile & system' tab and click on 'Settings.'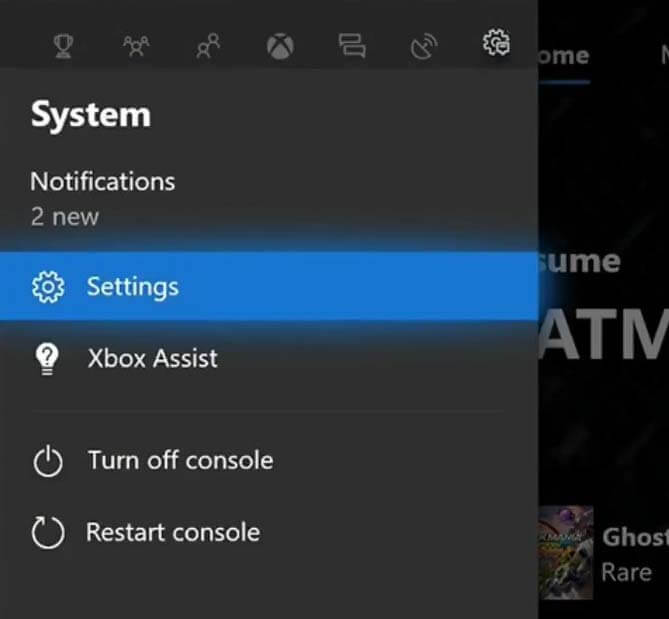 Then select 'Account' in the menu and click on 'Linked social accounts.'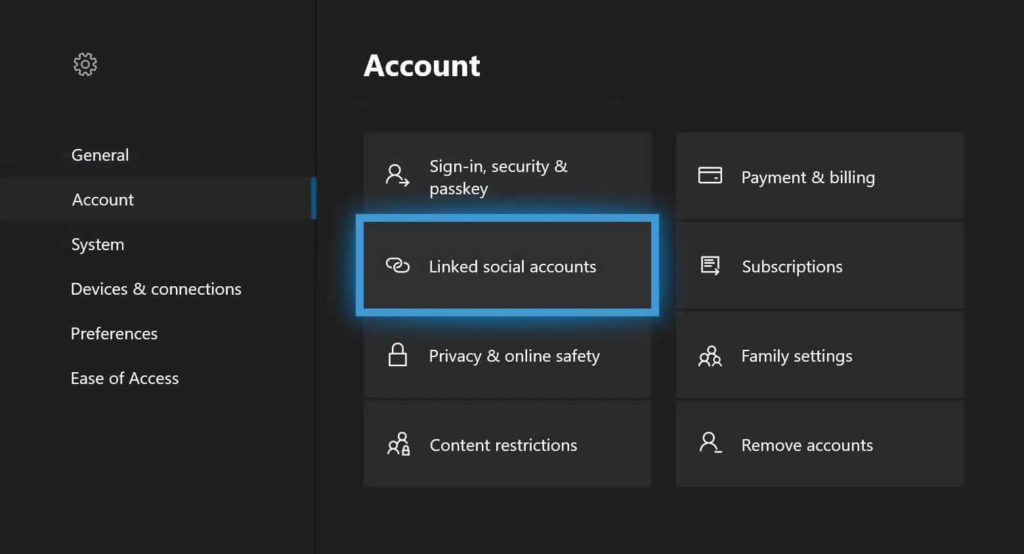 A screen will appear will possible integrations for Xbox. Find Discord and click on 'Link.'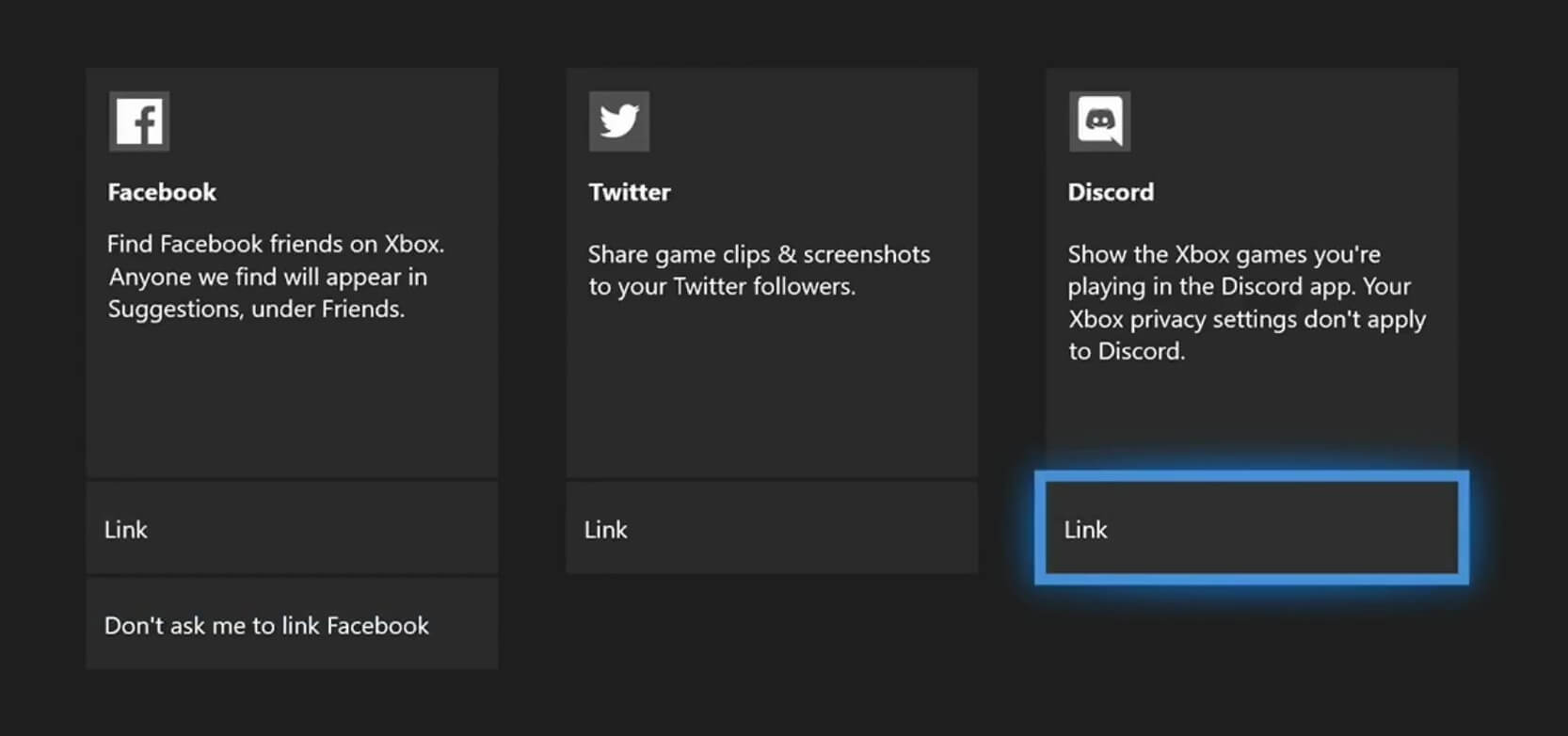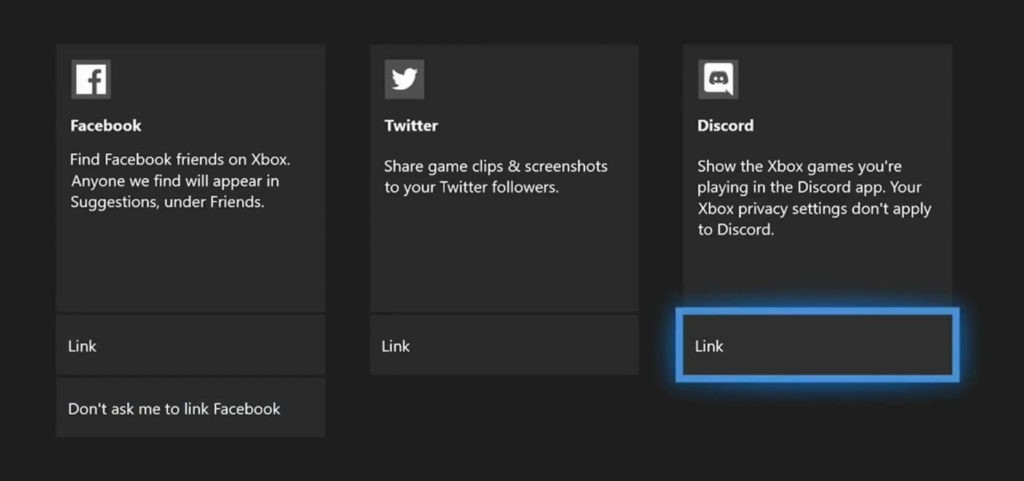 Now a window will appear asking you if you want to integrate Discord with your Xbox.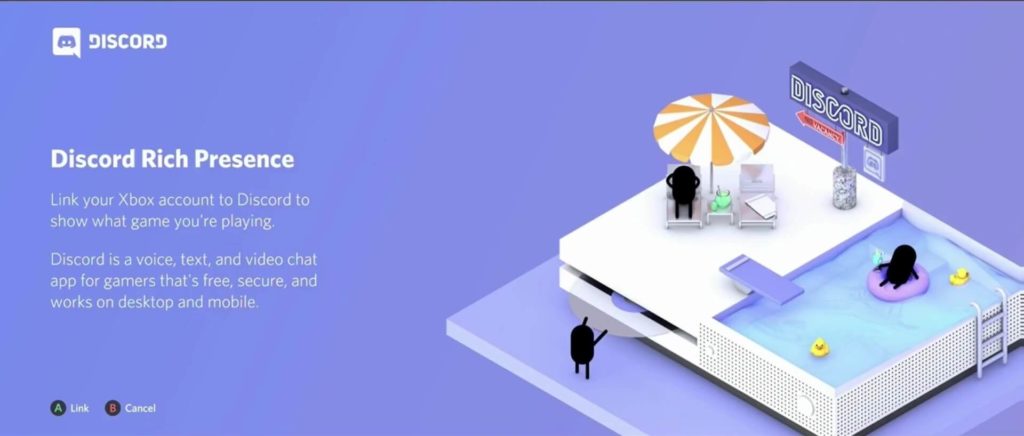 Then you have to log into your Discord account. Use the on-screen cursor and keyboard to fill in the account details and log in. If your log-in was successful, a new panel would appear asking you to authorize Xbox Live to access your account. Click on 'Authorize.'
Your Discord account is now connected to your Xbox. You can change all the integration features from inside the Discord application on your PC or mobile. 
Unlink Your Xbox Account from Discord
We showed you how to link your Discord and Xbox accounts, but it can also be a good idea to know how to unlink them!
On the Discord app, go to 'Settings' > 'Connections', find the Xbox Live icon, and press 'Unlink.'
On the Xbox console, go to 'Accounts.' Then 'Linked Social Accounts,' under the Discord tab there will be an option to 'Unlink.'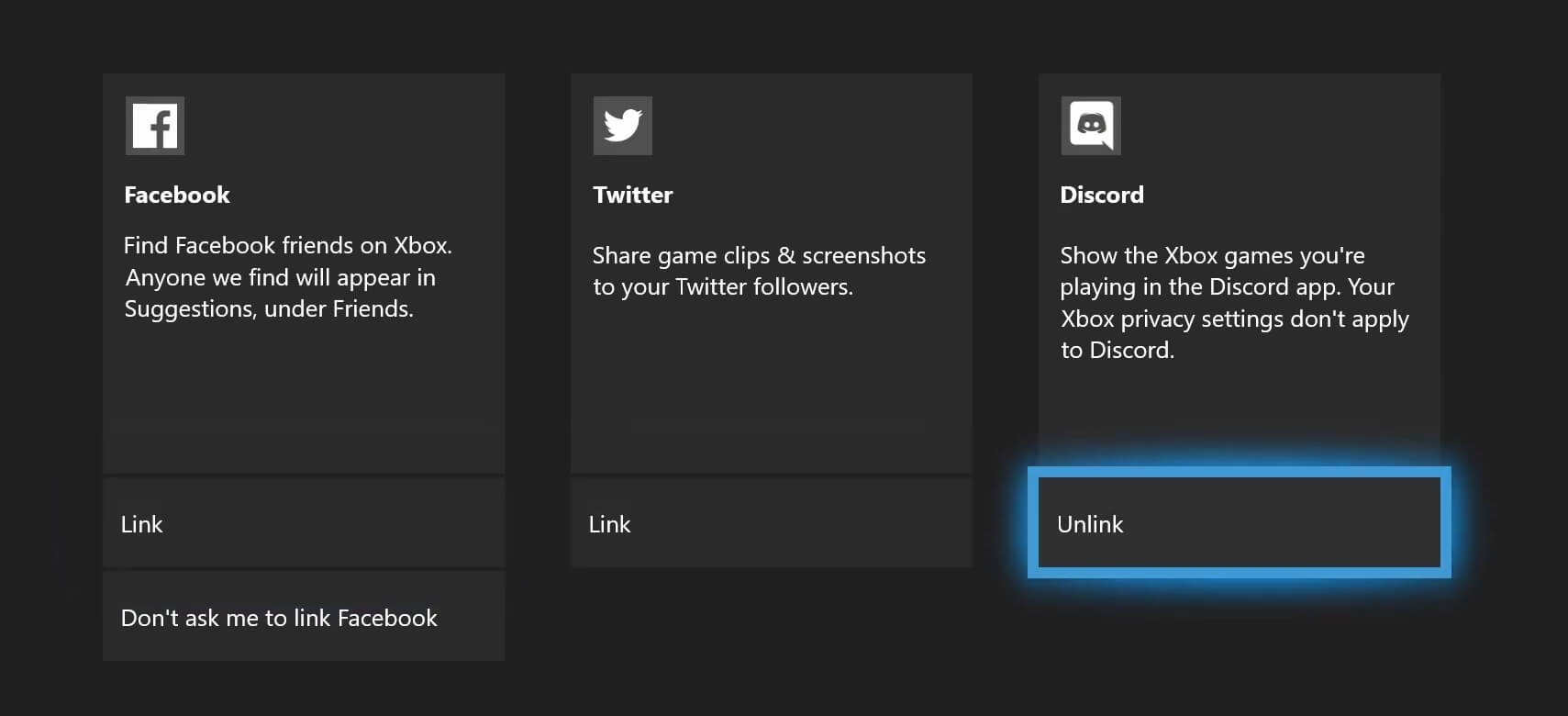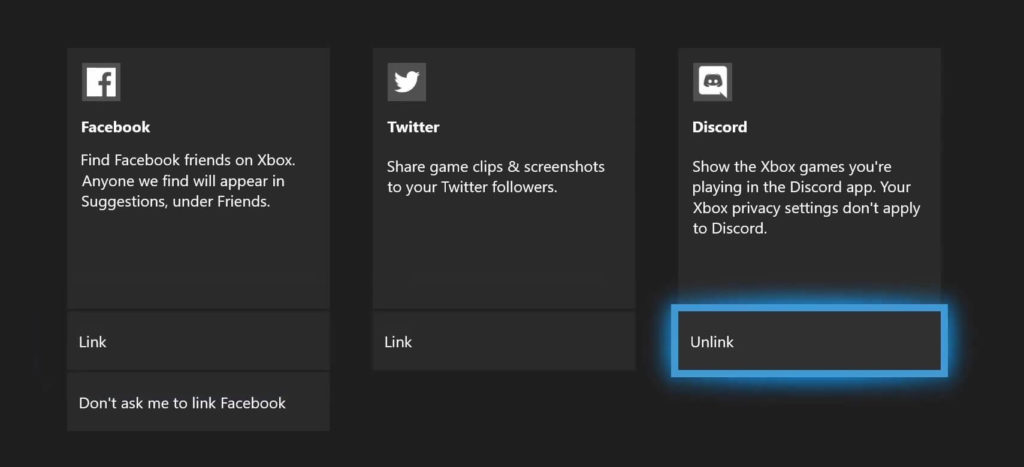 Features of Discord and Xbox Integration
When your accounts are connected, you have the option to show what game you are playing on Xbox on your Discord profile. Anyone you share a server with will be able to see what game you are currently playing.
You can also display your Discord profile ID on your Xbox to others. This is an excellent way to connect with people who find you in games through your Discord link.
Other than that, the integration offered is pretty limited for now. There is no official audio/chat feature for the Xbox console. The closest you can get to using the popular Discord voice chat feature with the console is through some wireless headsets. We will show you how below;
Use Discord Voice Chat with Xbox
While displaying what game you are playing on your Discord profile is a nice feature, you probably want the beloved voice chat experience while playing on Xbox. There is a workaround, though;
First, get a pair of wireless headphones that you can connect to your smartphone and Xbox simultaneously. The Xbox wireless headset also works well for this!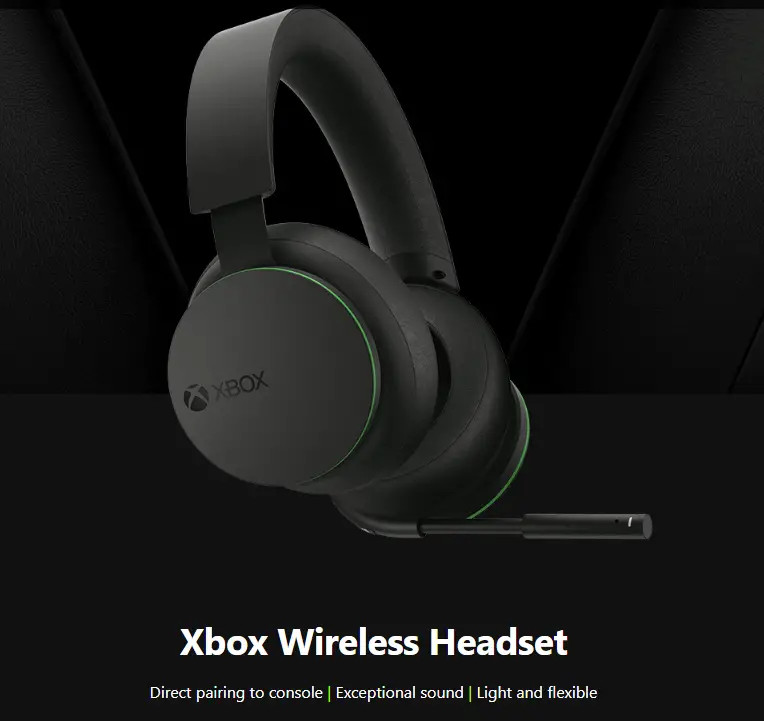 Open the Discord app on your smartphone and join a call with your friends as you would. 
Now you can hear both what you are playing on Xbox and your friends in voice chat. What is left to do is adjust the different sound volumes. If you have an Xbox headset, you can easily adjust the chat or game volume by rotating the dial on your left ear cup. Alternatively, you could use the volume control on your smartphone/console.
This method works very well for gaming and socializing with your friends. It is not as seamless as a native-discord app on the console, but it does the job. 
There is no way to connect text chat, though, and that makes sense. Who would want to use a console controller for text chatting?
In Conclusion
So this is how to connect Discord to Xbox and what features you get. 
As of now, the integration leaves much to be desired; A far cry from all the features offered on desktop and mobile that make the app so wonderful. But since Microsoft owns both Discord and Xbox, there is hope for future integration with more possibilities. 
If you found this article helpful and want to read more from us, we have a whole section on Discord here for you to check out!