To grow a gaming channel on YouTube or Twitch, you probably want clean and consistent branding across your accounts. That includes a beautiful logo for your channel.
This tutorial will show you an easy way to create an original gaming channel logo for free. No previous design experience is required.
Don't worry; we are not just going to recommend some generic logo maker. Instead, we are going to show you how you can create something more original using a free tool called Inkscape.
Step 1: Create a Draft 
First, you want to sketch potential designs for your gaming logo. We recommend simply pen and paper for this process. You might have to sketch a bunch of these rough drafts before finding something you are happy with.
Even if you aren't particularly good at drawing, logos are better the simpler they are. In other words, you don't need any fantastic illustration skills to create a simple, memorable logo.
Further, look at other gaming logo designs from YouTube, Twitch, Esports, or brands for inspiration. Note colors, imagery, or shapes that inspire you. We have also collected some ideas to get you started:
Mascot – Think about other gaming channels, sports teams, and colleges. Many have their own recognizable mascot as their logo. If you want, you could use one too, like an animal, character or even an object. 
Symbol – Symbols! We love to use them in logos. There are quite a few gaming channels that do as well. It can be an everyday symbol or even something from history. We love to use ancient-symbols.com to find timeless symbols you can incorporate into your logotype. 
Initials – If you want something slicker, maybe create a logotype with the initials of your channel or personal name. Find cool ways to style the text. By the way, if you need any help with finding a name for your YouTube channel, we have a guide for you.
These were just some suggestions to get you going, but there is a bunch of possible designs you can create, and we could not possibly try to list them all.
Find Your Brand Colors
Next, let us look at color.
To create a cool-looking gaming logo for your channel that works well with your other branding, you must define a couple of brand colors you aim to use.
Some colors work well with each other, while others don't. You can use a free tool like colors.co to create your color pallet for your branding. What we like about them is that they give you color templates from well-known brands that you can use or take inspiration from.
Find the Right Font
If you are going to include the name of your channel or other text in your logo, you will have to choose a font to use. You can use a default font on your computer or download one. We found that 1001 fonts have a vast library of fonts that are free for commercial use.
Step 2: Creating Your Logo With Inkscape
To create the actual logo, we will use a software called Inkscape. It is free and open-source. Everything you draw is made as a vector you can later export in different sizes without losing quality.
Begin by scanning or taking a picture of your logo drafts, and then use that image as an outline to begin the drawing in Inkscape.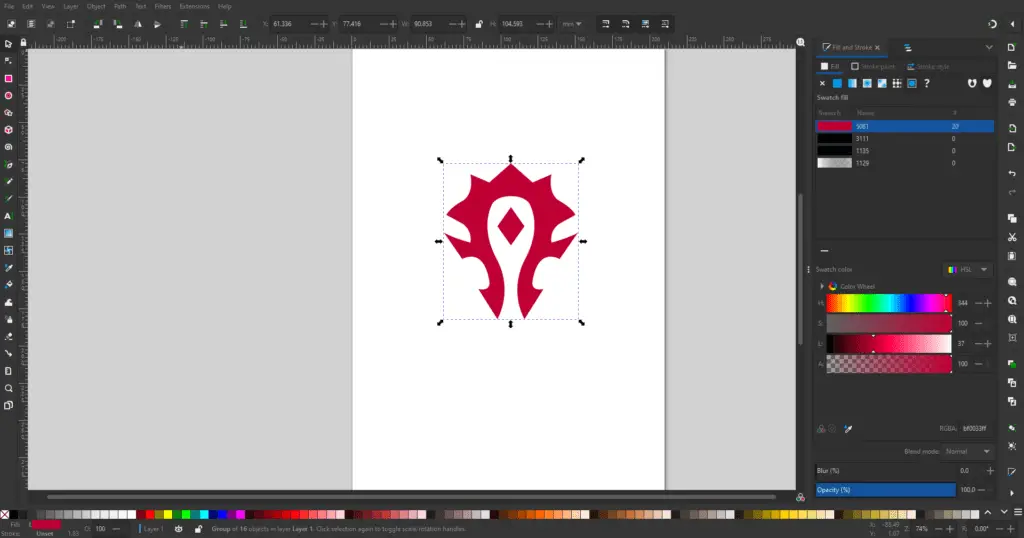 If you don't have any previous design experience, don't worry; there are a bunch of tutorials online on Inkscape. Make sure to select ones doing something you can use or imitate in your logotype.
If there is a specific icon or graphic you want to incorporate into the image, use something like svgrepo.com for royalty-free vector images. You can later bring the files into Inkscape and modify them to your liking. This can help you save some time by not creating everything from scratch.
Make Sure Everything you Use is Your Own
Your channel logo will likely be used in everything from channel art, video graphics, and other promotion. It would suck then to have to take that down due to a copyright strike because something you used in it is not your own.
Therefore, make sure to do the work and check that everything you use in your logo is either your own or royalty-free. Note that many icons, fonts, and other assets are not free for commercial use or require you to pay or use them with attribution. 
We recommend you stick with the resources listed in this article, but there are other websites that offer royalty-free resources as well. You just have to do some digging to find them.
Step 3: Export Your Gaming Logo
Lastly, you will want to ensure that your channel logo is displayed correctly on the platforms. This means your image needs to be able to fit in a small profile area or be scalable for TVs, merchandise, etc. 
Therefore, you will need to create it as a vector file that you can then export in different sizes.
Logo Size Recommendations
Below are size recommendations for different platforms, but there are two tips we recommend you follow when exporting your logo, regardless of what platform you use:
Even though many formats are allowed, always use a high-quality PNG file for best results.
Export your gaming logo in one single high resolution, and each platform will scale it down to its display sizes.
YouTube
| | |
| --- | --- |
| Minimum resolution | 800 x 800 pixels |
| Aspect ratio | 1:1, Square |
| Format | JPG, GIF, BMP, or PNG file (no animated GIFs) |
| Maximum file size | 4 MB |
Twitch
| | |
| --- | --- |
| Minimum resolution | 256 x 256 pixels |
| Aspect ratio | 1:1, Square |
| Format | JPEG, PNG, or GIF |
| Maximum file size | 10MB |
Discord
| | |
| --- | --- |
| Minimum resolution | 128 × 128 pixels |
| Aspect ratio | 1:1, Square |
| Format | JPG, PNG, or even a GIF for animated discord profile images. |
| Maximum file size | 8 MB |
Twitter
| | |
| --- | --- |
| Minimum resolution | 400×400 pixels |
| Aspect ratio | 1:1, Square |
| Format | JPG, GIF, or PNG |
| Maximum file size | 5 MB |
Instagram
| | |
| --- | --- |
| Minimum resolution | 110 x 110 pixels |
| Aspect ratio | 1:1, Square |
| Format | JPG, PNG, BMP or non-animated GIF |
| Maximum file size | 5 MB |
Facebook
| | |
| --- | --- |
| Minimum resolution | 180 x 180 pixels |
| Aspect ratio | 1:1, Square |
| Format | PNG or JPG |
| Maximum file size | N/A |
TikTok
| | |
| --- | --- |
| Minimum resolution | 200 x 200 pixels |
| Aspect ratio | 1:1, Square |
| Format | JPG, GIF, or PNG |
| Maximum file size | N/A |
Other Ways to Create a Gaming Logo
If you don't want to make the logo yourself or don't have time to spend learning Inkscape, don't worry, there are other ways to go about it.
Fiverr – Fiverr offers many logo-making services. It's good to come in with an idea and some guidelines before making an order. Quality varies significantly on the platform, and getting what you want is not always easy.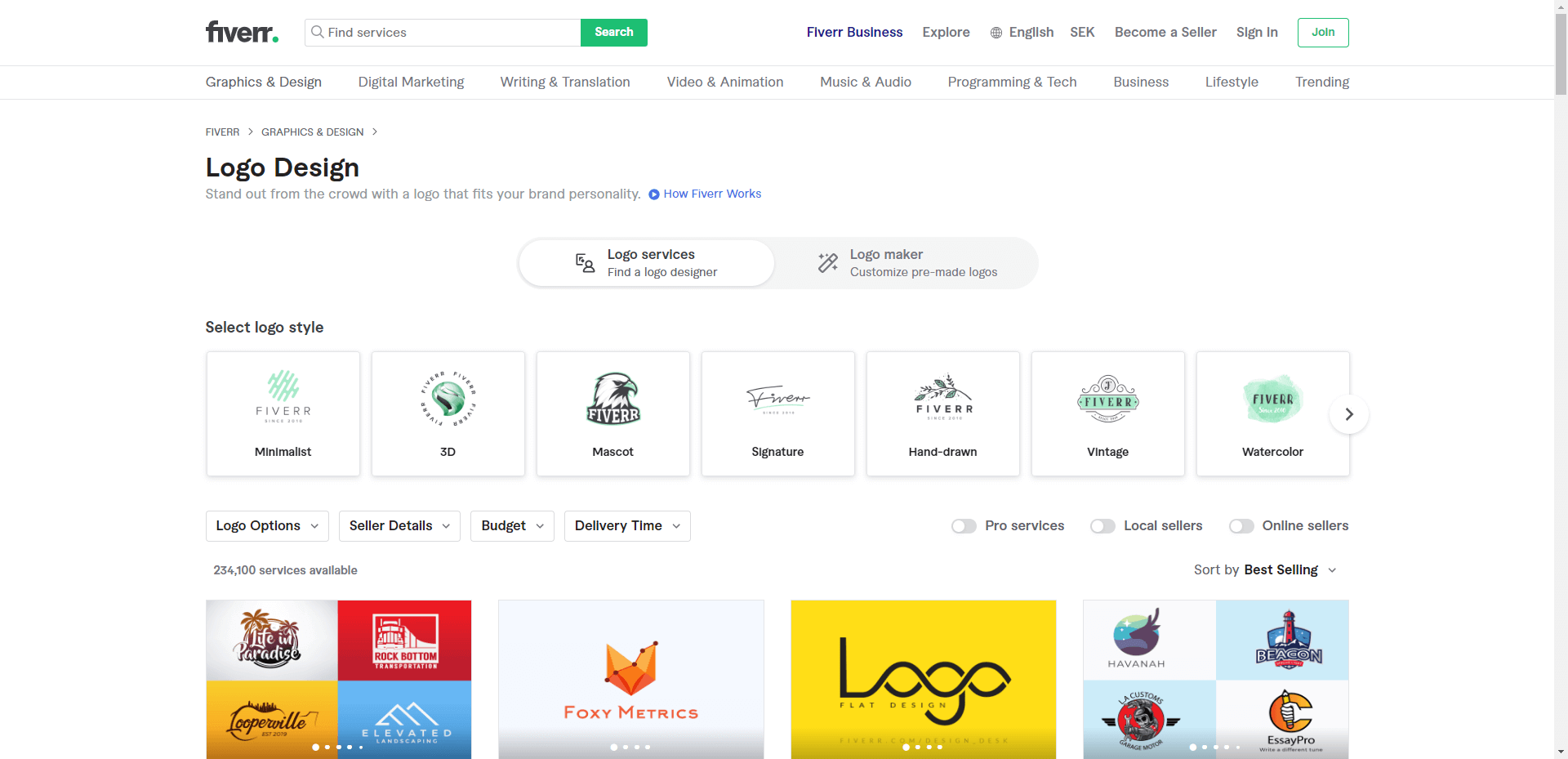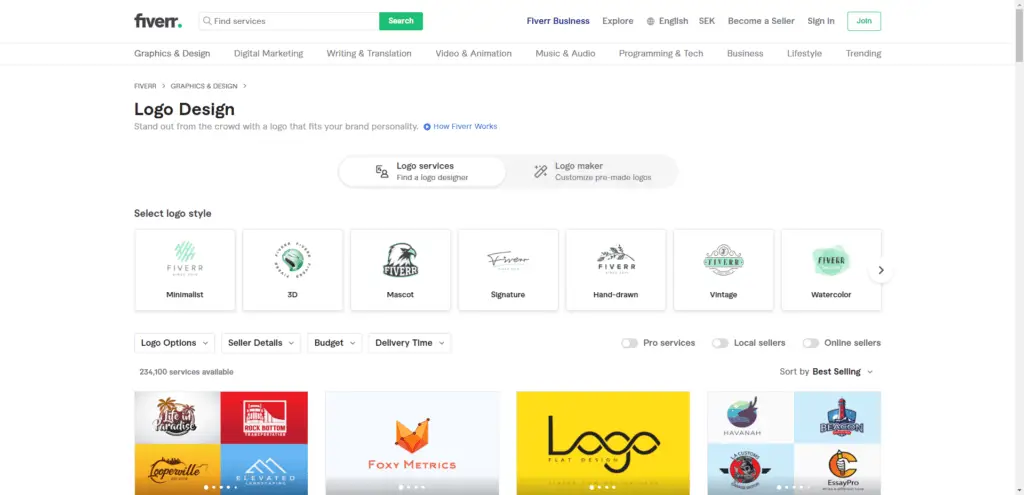 Envato Logo Maker – If you want something you have more control over but still don't have to illustrate yourself, you can use Envato's logo maker. You can select a bunch of premade graphics, backgrounds, and such to create a beautiful logo. The one criticism we do have is that any logo that you make will not look as original as if you made it yourself.
99 Designs – If you have some money to throw at your channel, you could use a service like 99 designs. There, you pay a one-time fee, and artists compete in creating a logotype or any other illustration for you. We use it for MediaEquipt and found it to be a good tool.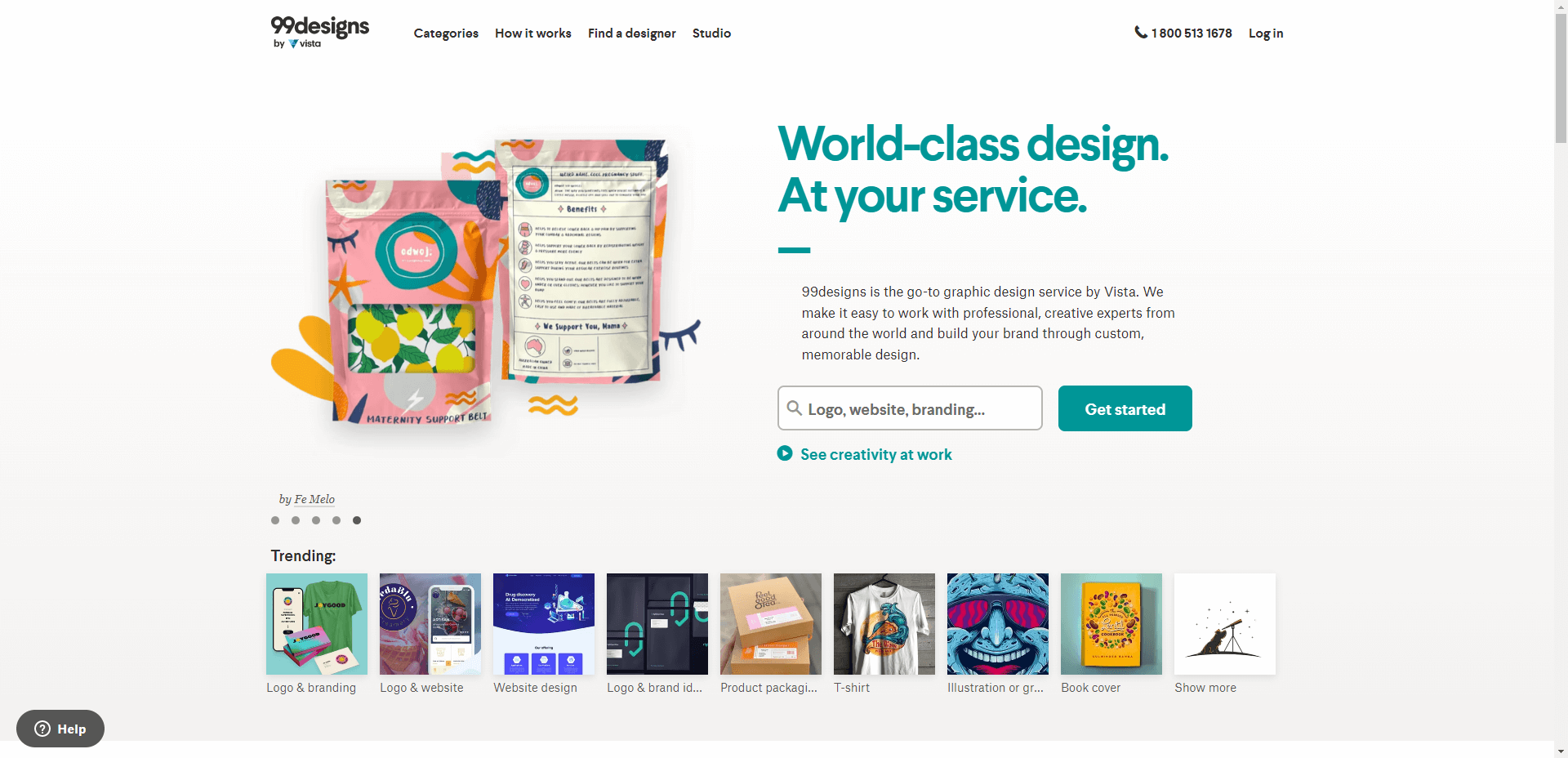 In Conclusion
We hope this guide helped you create a beautiful gaming logo for your channel. Even with no previous designing skills, you should be able to pull it off.
Just remember to be open to change as your ideas grow and evolve throughout this process. Try and compare your ideas side-by-side. It isn't easy to know how something will turn out if you don't try it. Even your final logo can be changed as your channel grows and evolves with time.
You might also be interested in our guide on how to start a gaming channel.