When you have found an excellent idea for a vlog and shot the video for it, you enter yet another critical stage: Post Production. Raw footage needs to be edited in a way to create a compelling story.
Choosing the right vlogging editor that can support your creativity and is easy to learn can be hard, especially with so many options available to you.
Below are the seven best vlogging editors out there. Both free and paid alternatives are covered.
Best Free Vlogging Editors
If you are not editing Hollywood features. A free option can work well as a vlogging editor. For most vlogs, you won't need the more advanced features found in paid video editors.
Here are a few criteria for a good free vlogging editor:
Have all the essential features for customization, HD & 4K.
Be simple to use.
Not be a freemium software, with annoying trial watermarks or expensive upgrades.
Below are the best free video editors for vlogging: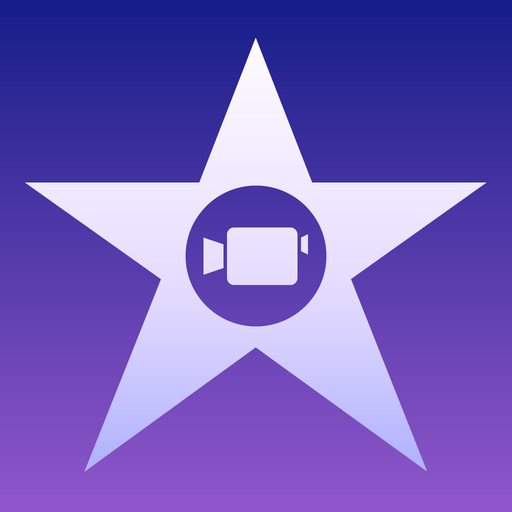 iMovie (MacOS)
pple´s iMovie is a free alternative that comes on your Mac. It has all the necessary features you need when starting, allowing you to create high-quality vlogs using a beginner-friendly interface.
The video editor itself has a simple timeline system with a lot of professional-looking effects and transition templates; it also allows for 4k editing. Some more complex features are missing, like multicam editing or motion tracking.
Apple always prioritizes simplicity in its products. If you are new to video editing, iMovie is a great place to start; it is beginner-friendly, yet with enough features to really get creative with a vlog or video. It also offers strong integration with Apple's operating system. So if you are already in the Apple ecosystem, it makes sense to use iMovie.
As a vlogging editor, iMovie is the go-to free alternative if you have a macOS. It is also ideal for beginners because of its simplicity.
Pros:
Free
Beginner-Friendly
4K editing
Cons:
Only available for macOS systems
Lacks some more advanced features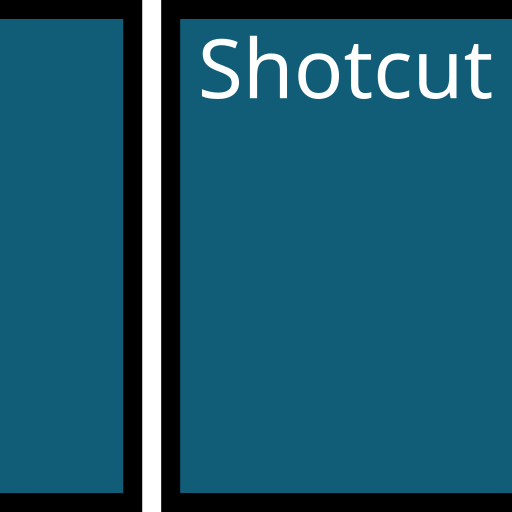 Shotcut (PC, Linux, macOS)
Shotcut is an open-source video editor. That means that you get access to all features without having to pay for an upgrade. There are no annoying ads or bundled adware. Shotcut also has a great community of open source developers keeping the software updated. 
This vlog editor allows for 4k editing and supports many video and audio formats. It has all the necessary features you need plus a little extra. On the other hand, when it comes to transitions and effects, it does lack some of the variety that comes with a commercial product. 
Where Shotcut falls short is in usability as it has a bit different interface from other video editors. Because of this, there is a steep learning curve for beginner users with this software.
Still, as a vlogging editor, Shotcut is a great option if you know what you are doing. It offers an alternative to iMovie for Windows or Linux. 
Pros:
Completely Free
4K editing
Cons:
More advanced (Difficult to learn)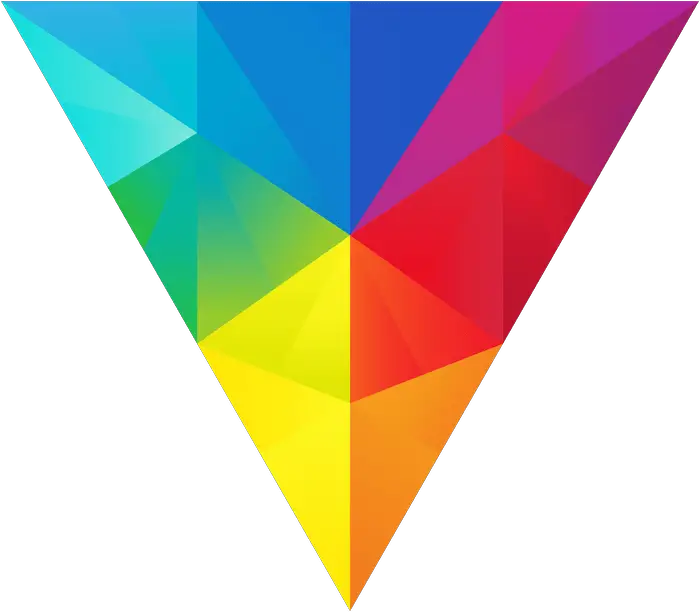 HitFilm Express (PC, macOS)
HitFilm Express is one of the best free vlogging editors for windows users. It offers a simple and easy to use interface with a lot of features and customization. It supports 4K video editing and even 360 VR content and 3D effects. 
The video editor offers templates for composite shots, a great timeline editor, green screen removal, color correction, multi-cam editing, and even VFX integration. Exporting is easy, as you can directly upload to youtube, Facebook, or Instagram. 
Targeted toward indie filmmaker, it offers a lot of advanced features and customization, yet it is has a simple interface and is easy to learn. And it is entirely free. 
While there is no annoying trial watermark or limitations as other free editors, there are paid extension packs available. But they are reasonably priced.
HitFilm makes for a great free vlogging editor, packed with features, and easy to master. Definitely an excellent option for windows users.
Pros:
Free Version
Many Features
Cons:
Some features need paid extension packs.
Best Paid Vlogging Editors
As you get into more complex edits with more video and audio tracks, you might consider a paid vlogging editor. A paid video editor can also allow for teamwork on projects and even cross-device editing. Today, most software is reasonably priced and more powerful than ever.
Here are the best-paid vlogging editors:
Adobe Premiere Pro (PC, Linux, macOS) 
If you are looking into a paid video editor, you can't go wrong with Premiere Pro. It is an industry-standard in videography and is used by many vloggers. One of the best things about Premiere Pro is that it is part of Adobe's Creative Cloud. That means that it is well integrated with other Adobe software such as Photoshop and After Effects. 
Premiere Pro gives you a wide range of tools and features for absolute customization. It supports every format you can think of, even 360 VR content. Even Hollywood features have been cut with Premiere Pro.
And if you would ever need anything else, there are great 3rd party plug-ins packed with features and supported by a great community of creators. Of course, it is a more advanced software and not so beginner-friendly, it takes a couple of tutorials to get you started. 
Premiere Pro is one of the best vlog editors out there, and for a good reason. It is probably the best video editor currently available for windows users.
Pros:
Industry Standard in video editing
Integrates with Creative Cloud
Many 3rd Party Plug-Ins
4K editing
Cons:
Takes up a lot of resources on your computer
Monthly Subscription Model (might not be a fit for everyone)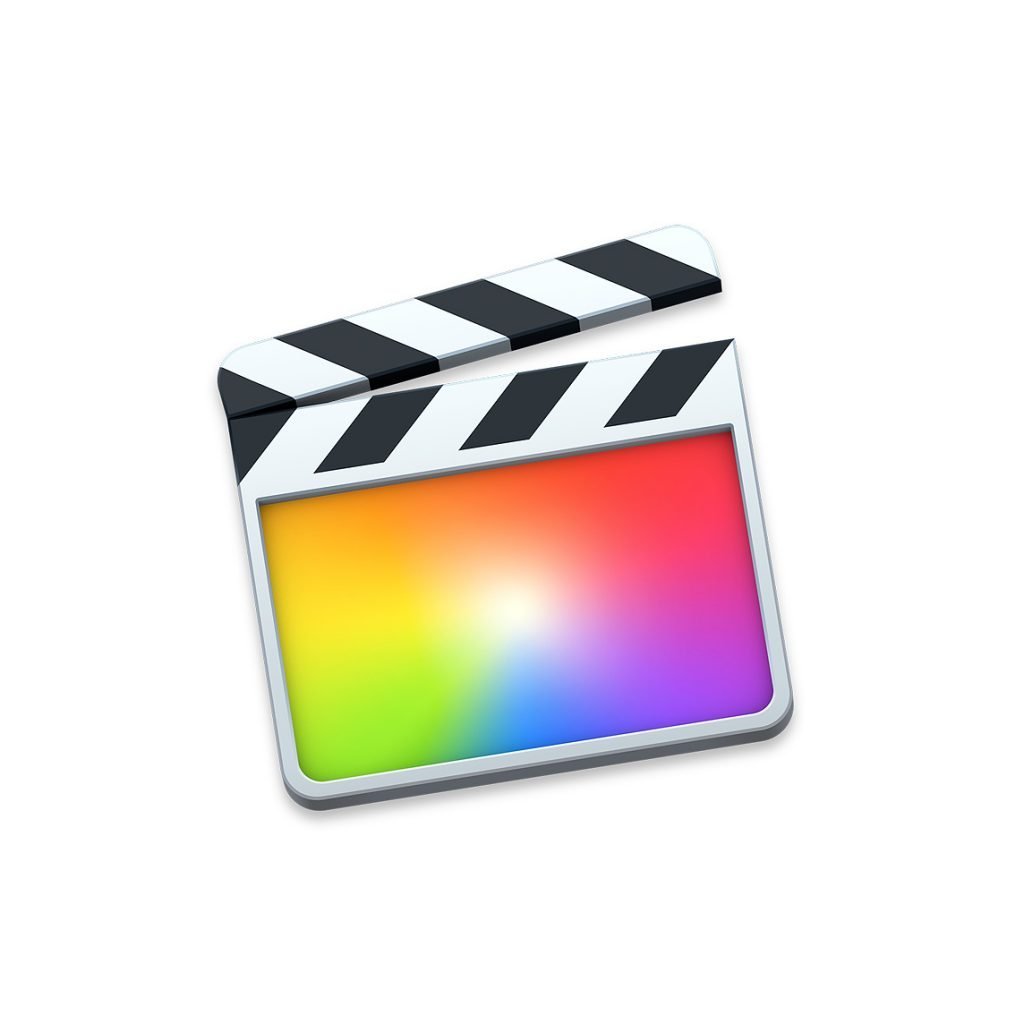 FinalCut Pro (macOS) 
FinalCut Pro is made for macOS. Despite what some may believe, FinalCut Pro is still a popular video editor and is used by many vloggers today. It stands head to head with Premiere Pro and is an alternative offered by Apple. 
One big difference is that FinalCut Pro will cost you a flat, one-time fee (including feature updates) rather than the monthly subscription model of Premiere Pro. Other than that, it is relatively similar to Premiere. There are of course more minor differences that we won't go over here, but you can check out this article from PcMagPcMag for further reading: 
https://uk.pcmag.com/features/94269/adobe-premiere-pro-vs-apple-final-cut-pro-x-whats-the-difference
Pros:
Many Features
Many 3rd Party Plug-Ins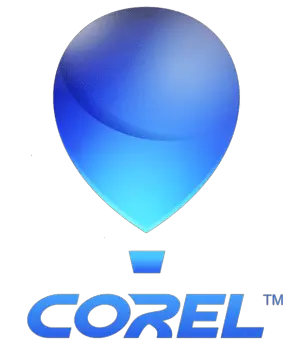 Corel Video Studio (Windows)
Corel Video Studio is another great video editor with many unique features for vloggers. It offers a clear, simple interface with all the features and tools found in the best vlogging editors. It exports directly to youtube and most other social media platforms. Corel Video Studio is gear toward more beginner level editors but does have features that satisfy pros.
There are a few cons with Corel Video Studio. The biggest of which is a lack of curation features found in other software on this list. Also, it only has one main editing track, which does not allow for more complex edits. But overall, it is a great choice, especially if you are still honing your editing skills.
Pros:
Beginner-friendly
Many of the same features that Premiere and Final Cut Pro offer.
Cons:
Lacking some curation features
Only one editing track
Adobe Premiere Elements (PC, Linux, macOS)
Both Premiere Elements and Premiere Pro are some of the best vlog editors out there. The biggest difference between them is that Premiere Elements is mainly targeted toward beginners. Premiere Elements has many AI features like automatic curation that do a lot of the work for you, helping you cut down on time it takes to edit a video. It also comes with a wide array of tutorials and guides built-in the system. That makes it one of the easiest software to learn on this list. 
Premiere Element's best feature, by far, is its cross-device capability. Because it stores files and projects on the cloud, it is possible to start a project on a PC and finish it on a smartphone or tablet. There are not many other editors that can do that yet. 
We have also covered Premiere Elements in Top 8 Vlogging Apps for 2020. Check it out if you want to edit vlogs on your smartphone.
When creating such a beginner-friendly editor, the most significant trade-off is limited customization. Also, if you over-rely on Element's AI features, you might not get the best results. It is still a great vlog editor for beginners, that's for sure.
Pros:
Beginner-friendly 
Tutorials that come with the software
Cons:
Limited customization
Limited support for video formats
What to Consider
There are factors you should consider when choosing a video editor for vlogging. Those are mainly your skill level, budget, hardware, and the content you produce. We cover each element more in-depth below:
Skill
Video editing takes a lot of time to learn and master. Fortunately, most video editors have very similar layout and structures; often, learning one software will make it easier to master another. Therefore, it makes sense to start with a more simple video editor if you are a beginner, and then get something more advanced after some experience. 
Budget
Don't let a limited budget stop you. You don't need a high-end editor to start vlogging. The more important thing is the content itself. If you make great content, people will watch it. 
Hardware
Video Editors take up a lot of resources on your computer. Make sure you have enough RAM (Minimum 8 GB) and a good Video Graphics Card and Processor. If you want to edit 4K videos, you might need an even more powerful computer. Also, check that the vlog editor is compatible with the operative system you are using.
Storage is another vital factor to consider. How will you store your finished vlogs and footage? HD and 4K videos take up a lot of memory. The most common options are either cloud services or an external hard drive. 
What kind of content you produce
What type of content you create will also determine what vlogging editor you should get. Do you want your vlogs to feature slow-motion shots or some kind of special effects? Then you might want to get a more advanced video editor. Maybe it is a more simple type of vlog with some cuts. Think of what you want to create and choose whatever fits your needs.
In Conclusion
There are many great video editors for vlogging out there, both free and paid. Today, video editing technology is more accessible than ever, giving you the power to express your creativity in ways not possible before unless you worked at a film studio.
If you liked this article and want to learn more about vlogging, you might also like How to Start a Vlog in 2020.