Making a good vlog requires a lot of time and effort. But you don't always need the expensive cameras and software to create something great. Your smartphone is so powerful today that you can film, edit, and upload a video on it alone. And if you use the right vlogging apps, it can help you save time and effort on the technical side of things so you can focus on creating.
In the list below, you will find the best apps for turning your smartphone into a powerful vlogging camera and editor. We will cover all of them in-depth. Both free and paid options are included.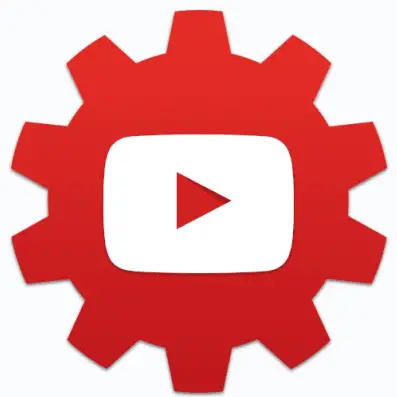 Youtube Creator Studio
Creator Studio is a must-have vlogging app is you are just starting, made by youtube for the content creators on the site.
With this app, you can make adjustments to your videos and monitor performance with real-time stats like video views, likes, and comments. You can also upload custom thumbnails, schedule your video releases, and manage playlists. Another handy feature is how you can quickly filter and respond to comments on the go.
Creator Studio is a great addition to your vlogging arsenal, and it is entirely free. It helps you with most of the backend managing of running a channel.
Highlights:
Monitor your video's performance with live statistics
Upload custom thumbnails and schedule video releases
Completely free
Best Video Camera Apps
Even though modern smartphones are equipped with powerful cameras, they have some shortcomings when it comes to shooting quality videos, mainly due to a lack of controls.
Compared to a DSLR or camcorder, most smartphone cameras don't have exposure, ISO, or aperture settings by default. But some apps can add these features to your smartphone, giving you full control over the image when recording. A great option if you don't want to invest in a professional camera.
Here are some great apps that can turn your smartphone into a powerful vlogging camera: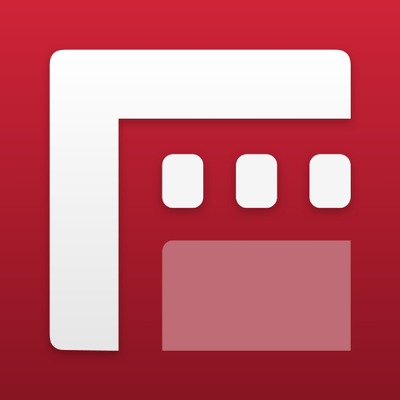 Filmic Pro (IOS, Android) – Paid
Filmic Pro is the go-to smartphone camera app on this list. Used by vloggers and videographers in general. It started as an IOS app but now has a fully developed Android version. The app is geared toward professionals and turns your smartphone into a powerful video camera.
Filmic Pro makes a video from your smartphone look like it was shot on a professional camera. It achieves this through a full range of manual controls, a professional viewfinder, automatic exposure settings, zoom while recording, and much more. Simply put, it gives you all the settings you would have on a DSLR camera on your smartphone.
It also has audio monitoring features with some manual controls for sound recording. Good audio is just as important as good video, so having more control over the audio when recording is significant.
To a beginner, Filmic Pro can be a bit confusing with all its features and customization. Luckily, there are many tutorials out there, as it is a well-known app. If you are thinking of shooting vlogs with your smartphone, Filmic Pro is a staple, making it an excellent vlogging app.
Highlights:
Manual Controls: Exposure, Aperture, Shutter Speed
Custom white balance controls
Audio monitoring and controls
Cinema FV-5 Pro (Android) – Paid
Cinema FV-5 Pro is a cheaper alternative to Filmic Pro built for Android. It is very similar, giving you total control over your smartphone camera. It offers most of the same capabilities as its counterpart but for a lower price.
A common criticism of Cinema FV-5 Pro to be aware of is that the app has not been updated in years at the time of writing this. This can cause some features not to work on newer smartphones and generally less support for the user. Despite this, Cinema FV-5 Pro is still a serious contender for Filmic Pro at a lower price.
Highlights:
Cheaper than Filmic Pro
The app has not been updated since 2015
Open Camera (Android) – Free
Open camera for Android is the open-source option for smartphone camera apps. It has all the essential features, just not with the same amount of control as its paid counterparts. For example, there is no manual control for white balance, so you are stuck with auto white balance or the presets. It also does not offer manual ISO and aperture settings.
Open camera is a good option is you don't want to pay for a smartphone camera app. The trade-off will of-course be more limited features.
Highlights:
Completely free
Open-source app
Lacks some of the features of its paid counterparts
Best Video Editor Apps
While you might be used to video editing on a computer. Smartphone video editors are surprisingly powerful these days. Having a video editor on your smartphone can allow you to edit on the go, maybe doing a little bit of work at the time when as you get inspiration.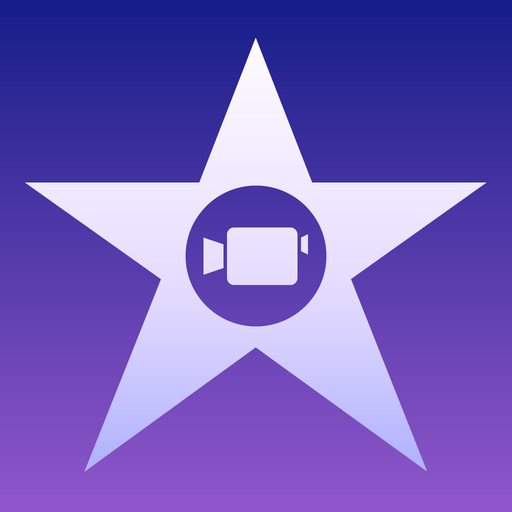 iMovie (iOS) – Free
Apple's iMovie app works just as well as the software. It offers a reliable and robust video editor that is easy to use. iMovie has mainly prioritized simplicity, lacking some of the customization and features found in other editors.
The themes and titles it provides are simple but well designed. You can also use the transitions and effects to edit your clips.
If you are a complete beginner in video editing and have an iOS phone, iMovie can be a great place to get started.
Highlights:
Free
Simple to use
Beginner-friendly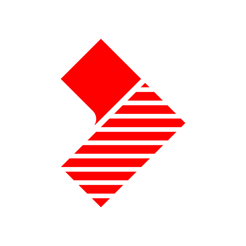 Vlogit (iOS, Android) – Free
Vlogit is a video editing app tailored for vloggers. Compared to iMovie, it has some more unique features: Like a thumbnail creator built into the app, customizable intros, and social media stickers for your videos.
The video editor itself has all the necessities you need. You can trim down clips, crop images, add music and sound effects, even adjust speed for time-lapses and slow-motion shots. Exporting a video is simple, where you can upload a vlog to youtube or other social media in full 1080p directly through the app.
It offers an easy to use interface, where everything is organized and easy to find. Vlogit works for both iOS and Android and is completely free, without an annoying trial watermark. Vlogit a great vlogging app for video editing.
Highlights:
Completely free
Full-fledged vlogging editor
Custom Thumbnail creator
Adobe Premiere Rush (iOS, Android) – Free w/ paid version
Adobe's Premiere Rush is a great mobile vlog editor geared toward social media creators. This app emphasizes speed and efficiency. It operates across many devices and stores your files on the cloud.
One of the apps most significant features is its cross-device editing capability. For example, you can film and start editing on your computer or tablet at home, and then work on the same project from your smartphone on the go. When you are done editing, you can easily upload the video to youtube, Facebook, or Instagram with a simple click.
Adobe Premiere Rush has a free version, but you need the paid version to get the cross-device editing feature, which is its main strength.
Highlights:
Video editor made for content creators
Offers free version
Cross-device editing feature
In Conclusion
Vlogging does not have to be hard or expensive. Smartphone video production is becoming more popular than ever. Equipped with the vlogging apps above, you can turn your smartphone into a powerful camera with a fully-fledged vlogging editor.