Uploading a finished video to youtube can seem simple enough. But if you want the best quality for your video and make it compatible with all devices, there are some things to consider. Make sure that you use the recommended youtube upload settings when releasing a new vlog.
If you don't give any thought to this, your videos can end up with black bars, bad resolution, and terrible audio. And you don't want that!
In this article, we will show you the recommended video upload settings for Youtube. You will learn the best resolutions, frame rates, codec, audio, and more.
If you want to get started with vlogging, make sure to also check out our Ultimate guide to starting a vlog in 2020.
The Best Upload Settings for Youtube
If you just want a quick overview of the best youtube video format, here you go. See the rest of the article to dive deeper into each factor and how to optimize your videos on Youtube for the best results.
Video Settings
File Format: MP4
Recommended Resolution: 1920×1080 – 1080p
Recommended Frame Rate: Use the same frame rate as the original recording.
Aspect Ratio: 16:9
Recommended Codec: H.264
Bitrate: (Depends on Codec and resolution) 15-20 Mbps works well for H.264.
Audio Settings
Channel: 2(Stereo) or Stereo + 5.1
Audio Codec: AAC-LC
Sampling Rate: Between 96 kHz or 48 kHz
Other Values
Maximum video length for an unverified account: 15 minutes
Maximum video length for a verified account: 12 hours
Maximum file size: 128GB
Supported Video Formats on Youtube
Youtube supports most popular video and audio formats. With so many to choose from, it can be hard to decide which will be best for your content.
For most people, youtube recommends uploading videos in MP4 format with an H.264 codec. An MP4 file balances quality and size well, as it is not as big as .AVI files and provides better quality than .FLV.
Most video editors export in MP4, but if, for whatever reason, you want another format, you can just as well go with .MOV or .AVI.
The most common video formats supported by Youtube:
.MPEG-4 (The common method of defining compression of audio and visual digital data)
.MP4 (MP4 is an abbreviation for the MPEG-4 file format)
.MOV (A common QuickTime multimedia file format)
.AVI (AVI stands for Audio Video Interleaved, and is a supported format by Yotutube)
Other video Formats supported by Youtube:
.WMV
.MPEGPS
.FLV
3GPP
WebM
DNxHR
ProRes
CineForm
HEVC (h265)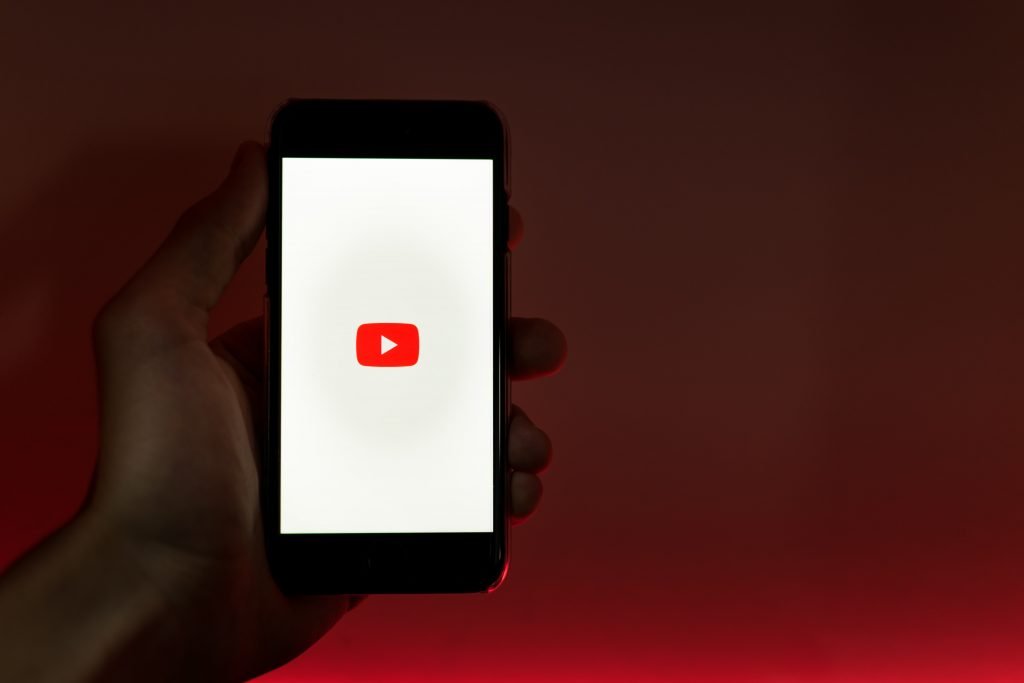 Supported Resolutions on Youtube
Youtube supports most resolutions and formats. But if you are serious about vlogging, you will want the best quality for videos.
Recommended Youtube Video Resolutions:
| | | |
| --- | --- | --- |
| 3840×2160 | 2160p | 4K |
| 2560×1440 | 1440p | 2K |
| 1920×1080 | 1080p | Maximum HD |
| 1280×720 | 720p | Minimum HD |
| 854×480 | 480p | Standard Definition |
| 640×360 | 360p | Common Resolution for Web |
| 426×240 | 240p | Minimum Youtube video resolution |
You will want to upload in at least 720p resolution. Yet 1080p is the option most vloggers go with. Youtube will automatically create lower-resolution versions of your video for audiences with lower internet speeds.
Should you Upload YouTube videos in 4K?
While 4K is better in terms of video quality, it does not really make a big difference. Let me explain;
While many YouTubers record and edit their videos in 4K, they upload the vlog in 1080p. This is because the difference in quality is not that noticeable (especially on mobile devices) and not worth the slower loading speeds for most viewers.
In an ideal world, where most people would have access to high internet speed and 5G, 4K would be the option to go with. But for now, most people settle for 1080p.
Rumors have it that uploading to YouTube in higher resolutions is more favorable with the algorithm. As with any rumor unconfirmed by YouTube, this should be taken with a pinch of salt however, there are independent analytics and statistics to suggest this is true.
What Frame Rate should I use for a YouTube Video?
The most common frame rates on Youtube are 24fps, 25fps or 30fps. If you are want to create a slow-motion video, higher frame rates are recommended, such as 120fps.
The important thing here is that the uploaded video's frame rate is the same as the recorded one. Avoid Resampling.
Understanding Aspect Ratios for Youtube videos
An aspect ratio of 16:9 is ideal for desktop devices as well as mobile. It is the standard aspect ratio used on Youtube.
There are other aspect ratios you can use like 1:1 (a perfect square) or 9:18 (Smartphone Portrait), but they are less common, and you won't use them most of the time.
Recommended Bitrates for Youtube Uploads
Ideal Bitrates for your videos depend on many things. You might find this table helpful:
Recommended video bitrates for SDR videos
Resolution
Video Bitrate, Standard Frame Rate
(24, 25, 30)
Video Bitrate, High Frame Rate
(48, 50, 60)
2160p (4k)
35–45 Mbps
'53–68 Mbps
1440p (2k)
16 Mbps
24 Mbps
1080p
8 Mbps
12 Mbps
720p
5 Mbps
7.5 Mbps
480p
2.5 Mbps
4 Mbps
360p
1 Mbps
1.5 Mbps
Source: Google
Recommended video bitrates for HDR videos
Resolution
Video Bitrate, Standard Frame Rate
(24, 25, 30)
Video Bitrate, High Frame Rate
(48, 50, 60)
2160p (4k)
44–56 Mbps
66–85 Mbps
1440p (2k)
20 Mbps
30 Mbps
1080p
10 Mbps
15 Mbps
720p
6.5 Mbps
9.5 Mbps
Source: Google
Recommended audio bitrates
| Type | Bitrate |
| --- | --- |
| Mono | 128 kbps |
| Stereo | 384 kbps |
| 5.1 | 512 kbps |
Source: Google
What are the Best Audio Settings for Youtube videos?
Try to stick to AAC-LC audio formats with a sampling rate between 96 kHz and 48 kHz.
Is There an Ideal YouTube Video Length?
The length of the video will, of course, depend on your content. Keep in mind that youtube does not allow you to upload a video longer than 15 minutes if your account is unverified.
The best-performing videos on YouTube are usually around 10 minutes in length. But this is only true if it fits your style and content.
Remember that youtube's algorithm and recommendations are ever-changing and evolving, so it is hard to point out the ideal length of a video. It is important to find the video length that fits your content and your audience the best.
Which Video Lengths Allow For Advertising Mid-Rolls?
Mid-rolls are advertising breaks that run in the middle of your videos and cannot be skipped (except for YouTube Premium members). They can only be run on videos of a certain length.

As of 2020 YouTube videos now only need to be 8 minutes or longer in length to qualify for mid-roll advertisements. Videos longer than 8 minutes generally make more advertising revenue thanks to this feature.
You must still be a YouTube partner in order to get mid-roll advertisements placed on your videos.
When Is the Best Time to Upload a Video?
Generally speaking, the best time to upload a video is around midday on a weekday and to have it scheduled for release around 4-6 pm local time. This all depends on your main audience and their geographical locations.
The 4 hours before scheduled release allows YouTube to properly process larger video resolutions. If you release the video as soon as you have uploaded it, you run the risk of it only appearing in lower resolutions such as 360 or 480p.
How Many Videos Can I Upload per Day?
In theory, you can upload as many videos as you like daily however, YouTube will only send out three notifications to your subscribers in any 24 hour period. For that reason and to maximize your video's reach potential, we recommend only uploading 3 videos a day.
What Other Features Can I Add to My Video During the Upload Process?
During the upload process, you can add buttons, cards, and subtitles to your videos. Each of these benefits your analytics in different ways.
Buttons encourage your viewers to subscribe to your channel. They can click directly on your video to sign up for more of your content.
Cards allow you to advertise other videos or playlists on your video as an overlay while your content plays in the background. They are a great way to redirect viewer traffic to similar content.
Subtitles are a fantastic addition and increase accessibility to your videos. It is rumored that the algorithm favors videos with subtitles enabled however YouTube is yet to confirm or deny this.
In Conclusion
By now, you should know what the best youtube upload settings are. To conclude, stick with an MP4 video, using the H.264 codec, at 15-20Mbps for 1080p HD content.
It is important that you consider all the factors above and how they affect people's viewing experience on different devices. Youtubes' recommendations are always changing with time, so try to stay updated.