Starting a podcast is a great idea. And there is still a lot of opportunity for newcomers. Whatever podcast you are thinking of starting, you will need somewhere to host it. This is why you need a podcast hosting platform.
A podcast hosting platform is essentially where your podcast lives and gets distributed to different directories for your audience to listen to.
There are many great podcast hosting platforms to choose from. Because of all the options, it can be challenging to pick one, especially since many offer similar features.
In this buyer's guide, we will show you the best podcast hosting services currently available, with both free and paid plans.
If you are looking to start a podcast, you might find our other guides helpful like:
Why You Need a Podcast Host
Uploading a podcast to the internet seems simple enough, but it's not as easy as just uploading an audio file to a directory like iTunes. Directories like iTunes, Spotify, or Google Podcast don't actually host your podcast. They only play the audio file hosted on a podcast host.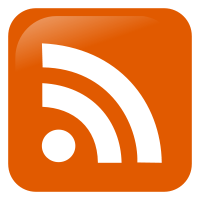 The way these podcast directories find your content is through something called an RSS feed that your podcast host provides. RSS is a content distribution system that is the standard for releasing podcasts.
To summarize, a podcast host does mainly three basic things:
Create an RSS feed for your podcast
They release your podcast to several podcast directories
Host your audio files on a reliable server
In addition to the features above, some hosting platforms offer more features to run everything you need for your podcast show through one place:
Unlimited Bandwith
Monetization systems
Website builder for your show
Now you know what a podcast hosting platform is and why you need one. Next, we will look at how to choose a podcast host for your show and list the best hosting platforms.
What to Look For In a Podcast Host
Below are the main things you should consider when choosing a podcast host.
Storage Capabilities – Probably, the most important factor for those getting started is how much content they will be able to upload at their podcast host with their current plan. This can be measured differently depending on the hosting platform. Some measure in hours while others in Megabytes.
Monetization Options – Once your podcast gets big enough, you will be able to make income from your content. Many podcast hosts offer monetization systems that you can use.
Website Builder/Hosting – Creating a website for your show is a must for anyone serious about podcasting. Its where people can go to learn more about the show and where other businesses can reach out to you.
Audience Stats/Analytics – Some simple sats about your audience and can show you how an episode did so you can figure out what content people want from you. You can also go deeper to find out more about your listener's demographics and interests to tailor your podcast to them.
Best Podcast Hosting Platforms With Free Plans
Several podcast hosts offer free plans for those who want to get started. This is great for beginners who just need to begin putting out content. Sooner or later, you will want to grow your show. This is no problem as you can always upgrade to a paid plan with these hosts making the transition seamless.
Buzzsprout is a popular hosting platform offering both free and paid plans. Its a reliable podcast host that has been around since 2009.
The platform was created to make podcasting easier and more accessible to anyone. It offers a simple interface so that you can control and edit different aspects of your show. It supports all popular audio formats and optimizes the sound for dialog and music.
With the free plan, you are limited to only 2 hours of content each month. When you have hosted for 90 days, you have to upgrade to a paid plan to continue.
Still, Buzzsprout is ideal if you are looking to get started and expand into paid hosting in the near future. It offers all the basic, simple features you need in a podcast host. The platform works with several big podcast directories like iTunes, Spotify, and Stitcher to help you reach as many people as possible.
Pros
Can scale as you grow
Easy to use for beginners
Cons
Free plan only accessible for 90 days. After you need to get the paid version.
Limited to 2 hours per month of uploads with the free plan
This is another powerful podcast hosting platform with a free plan. Podbean has been around since 2006 and now hosts many successful podcasts.
Similarly to Buzzsprout, Podbean offers a clean and straightforward interface that you don't have to be tech-savvy to use. They also have a smartphone app where you can track your analytics and manage social media accounts. Podbean also gives you a powerful website builder for your show as well as other distribution and promotion tools.
With their free plan, you are allowed to upload 5 hours of storage, but you are limited to 100GB of bandwidth.
The paid plans offer a big advertising marketplace you can use to monetize your content, more advanced analytics for your episodes, and unlimited audio hosting and video storage.
Pros
Can scale as you grow
The paid plan offers many monetization options
Useful Mobile App
Cons
Only allow up to 5 hours of storage
Limited to 100GB of bandwidth each month
Technically, SoundCloud is an audio hosting platform but also offers hosting for podcasts through both their free and paid plans.
While SoundCloud offers the standard RSS feed distribution, they also have a relatively large audience base on their own platform and mobile app. It's a community focus platform where listeners can interact with the content and communicate with the creator and their fellow listeners.
SoundCloud's free plan is limited in its features as you only get up to upload 3 hours of content each month. When you are ready to scale your podcast, you will want to upgrade.
Pros
Well designed media player that can be embedded anywhere
SoundCloud platform and app offers an engaging community
Cons
You are only allowed up to 3 hours each month with the free plan.
Podcast Hosting Platforms With Paid Plans
The Podcast platforms below offer paid starter plans. With their services, you are getting more advanced features and control over your content.
Blubrry is a powerful podcast host offering a range of features setting them apart from other hosting platforms.
The hosting service offers distribution to all big podcast directories, great analytics for your show, and a modern embeddable player. They even offer a WordPress plugin called PowerPress, allowing you to integrate your podcast with your WordPress site.
With their starter plan, you are allowed to upload up to 100MB of content each month at $12/month.
Pros
WordPress Plug-in
Detailed analytics reports
Cons
The interface is not as beginner-friendly as other options.
Captivate is one of the newer podcast hosts out there. But they have done a lot to prove themselves as a serious player in podcast hosting.
They offer a fantastic dashboard that is very easy to learn. Yet their platform is packed with many advanced features for podcasters such as advanced analytics reports, an amazing looking player, built-in "calls to action" and promotion for your show.
Captivate creates an automatic website for your podcast. But you can also integrate Captivate with your WordPress site through their WordPress plugin called Captivate Sync.
Captivate is a bit on the pricier side with their cheapest plan at $19/month. We still think it's a good price considering all the features and the level or work that has gone into this podcast host.
Pros
Easy to learn for beginners. Even though it has many advanced features
WordPress Plug-In
Advanced analytics reports
Many powerful marketing tools
Cons
More expensive than most other podcast hosts
Simplecast offers a lot of value at good prices. In addition to its more basic features, the platform offers a website builder, different embeddable web-players, and advanced analytics reports.
With this podcast host, you also get access to their Recast™ feature, where you can schedule your episodes and manage social media.
You get unlimited storage and uploads with all plans, but you are limited to 20k downloads/month with the starter plan, which is $15/month.
Overall, this is a great podcast hosting platform for beginners as well as professionals. Simplecast has powered some huge brands, including Facebook, Nike, and even Harvard University.
Pros
Tools for scheduling episodes and managing social media
Offers a website builder
Cons
Limited to 20k downloads/month with starter plan
Transistor belongs to the higher tier of podcast hosts. They offer outstanding quality and service for professionals as well as beginners.
Their platform offers unlimited hosting and storage each month, with detailed analytics reports, advanced tools to manage and distribute your podcast, and a website builder you can incorporate with your own domain.
They offer three plans, with their starter plan at $19/month, which is a bit expensive compared to other options. This version is limited to 10 000 downloads/month.
Pros
Advanced tools for podcast distribution and management
Website Builder that supports your own domain name
Cons
Their starter plan is limited to 10 000 downloads/month.
Which Podcast Host is the Best (For You)?
So which podcast hosting platform is the best for your needs? It depends, of course.
Buzzsprout and Podbean offer a lot of value for low prices and are easy to use for beginners. You can start with a free plan and upgrade as you grow.
Other podcast hosts do offer more specialized features and tools. If you want to manage your podcast through a WordPress site, then Blubrrys and Captivate are for you. You can also go with other services depending on your equipment, needs, goals, and experience level.
In Conclusion
With technology more accessible than ever, there are many different options and tools offered by podcast hosts.
Whatever hosting platform you choose, the most important thing is to get started. Many people get hung up on the details and never get to release that first episode. Don't do that. Get Started right away!