Audiences who donate to their favorite Twitch creators can help support the creator and their content. This is especially true for smaller channels that cannot yet rely on recurring income from subscriptions. If you are a channel owner, it is important to set up donations so that your viewers can support you. There are many ways to do it.
Setting up donations in Twitch is not as straightforward as, for example, on Youtube. And it might be a bit complicated for beginners. In this article, we will cover the five most popular ways to set up donations on Twitch in 2020. Step-by-step. We hope you enjoy!
If you are just starting with live streaming, we also recommend this article: Ultimate guide on how to become a live streamer.
5 Ways to Set Up Twitch Donations
Twitch Bits
The most common form of payment on Twitch is through what are called Twitch Bits. This is Twitches' official donation system available to Affiliate and Partner streamers.
Viewers get the option to donate through the chat and earn bit badges if they donate certain amounts. It's a simple way for your audience to support you and your work.
How to Set up Twitch Bit Donations:
Setting up Twitch Bits donations is simple. 
1. Go to Dashboard > Partner Settings > Bits & Cheering
2. Select Enable Cheering with Bits
3. Viewers get to type cheers and the number of bits they want to donate. For example, cheer100 equals 100 Bits.
Donate Buttons
Probably the best way to set up donations to your Twitch channel is through a donate button. This can easily be done by using third party services like Streamlabs or Donorbox or even directly through PayPal. Usually, you will be able to receive payments from PayPal and credit cards.
How to set up Donate Button on Twitch using Streamlabs:
1. Go to Streamlabs Dashboards > Donation Settings
2. Click on the Paypal Button and link your Paypal account so that donations are received there.
3. Here you will be able to create a new donation button and select your design.
4. After you have selected the donation settings, you will be given a URL you can use to have a Donation Button appear on stream. 
5 Now go on to Twitch and go to Channel > Edit Panels
6. Select ON
7. Click on the large + button on the screen, Select Image, and link it to your Donation Button URL.
How to set up a Donate Button on Twitch using PayPal:
1. Go to PayPal Homepage > Profile > My Selling Tools > PayPal Buttons and click on Update.
2. Click on Create New Button and select Donation Button.
3. Select the image you want to appear as your donation button or use PayPal's default style. After you are done with the settings, you will be given a URL for your donation button.
4. Now go on to Twitch and go to Channel > Edit Panels
5. Select ON.
6. Click on the large + button on the screen, Select Image, and link it to your Donation Button URL.
PayPal.Me Donations
Paypal.Me is probably the simplest and most straightforward way to set up donations. All you have to do is to setup up a PayPal link so that viewers can donate. 
1. Simply go to www.paypal.me and follow the steps shown there.
2. Add the link to the description field of your channel page or share it in the chat so your viewers can donate.
Crypto Donations
As cryptocurrencies are becoming more and more popular, you can choose to receive donations directly to your crypto wallet. If you are already familiar with cryptocurrencies and how public crypto addresses work, it is a safe and quick way to receive money online.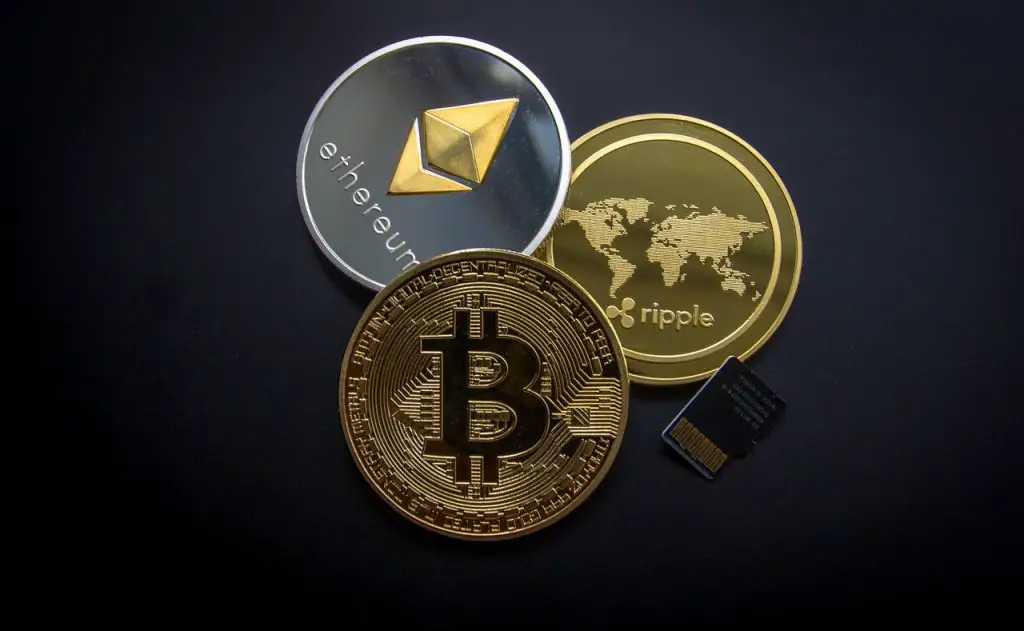 1. First, you need to have a crypto wallet setup. There are different kinds with different levels of security. A smartphone app wallet would work fine for receiving smaller amounts like donations.
2. Go to your wallet and get your wallets public address. You will usually find it if you go to Receive.
3. Paste your address in the description field of your channel or share your barcode in your stream. Make sure to state what cryptocurrency the wallet is for. You cannot send Bitcoin to an Etherum account, for example.
Tips When Asking for Donations on Twitch
Below are a few helpful tips when asking for donations on Twitch.
Be Thankful – When a viewer donates to you, it means they probably really like your content and support what you are doing. Make sure to thank them and show appreciation.
Give Back – Earn a good reputation by giving back to the community. Support your favorite streamers and their work through donations. 
Create Incentives – By adding a Recent Donor widget and thanking your donors verbally, you encourage your viewers to donate more. You can also choose to create a list of the top donors for your Twitch account.
Set Goals – Set goals and use Streamlab widgets to create visual progress bars so that viewers can track donations. Maybe share where the donations are going towards, like a new piece of equipment to improve your streams.
Twitch Donations Are Taxable
Remember that Twitch Donations are taxable. How much you pay will depend on many different factors. Just make sure that you have everything organized and recorded, which is easy to do if you are using PayPal, for example.
Be Aware of Donation Scams
There is no way to be totally immune to donation trolls and scams. This is the reality if you are using PayPal to receive donations as trolls can cancel transactions and request refunds. For a streamer, just being aware of trolls and questions anything that looks to good to be true goes a long way.
In Conclusion
Now you should know the five ways to set up twitch donations; From the very simple PayPal.Me link to setting up donation buttons. 
Whatever option you go with, make sure everything is set up correctly by donating a small amount to yourself, especially if you are dealing with PayPal accounts and other third-party services. If you are using PayPal, you should be able to see the money almost instantly. Transferring your PayPal funds to your bank usually can take up to a few days.
Don't forget to stop and think for a moment how amazing it is to get money from people on the other side of the globe by simply sharing what you love. This is the power of streaming. Good luck!