Recently, Twitch released their own streaming software, Twitch Studio, which is still in beta. As stated on Twitch's website, they aimed to create a user-friendly streaming software for beginners as many people fail to start because it can be very complicated. 
But the by-far most established streaming software out there right now is OBS Studio. A completely free, open-source software most streamers use. So which one should you go with? And how does Twitch Studio stack up vs. the classic OBS Studio? Let's find out in this in-depth comparison. 
OBS vs Twitch Studio: Which is Better?
When comparing OBS Studio vs Twitch Studio, there are clear differences between the two.
OBS Studio offers way more functionality and the ability to add plugins, while Twitch Studio is more user-friendly with many automated features.
In other words, Twitch Studio is a good start for beginners, but we recommend you learn OBS Studio down the road since it is the streaming software you want to use if you are thinking of streaming long term.
Below is a more in-depth comparison between OBS Studio vs. Twitch Studio so that you understand what we mean:
Userfriendliness – Winner: Twitch Studio
Twitch Studio has some great features for beginners. Our favorite are the premade 'Gaming,' 'be-right-back,' and 'chatting' scenes that are ready to use with ease. Compare that to OBS Studio, where you have to build scenes entirely from scratch.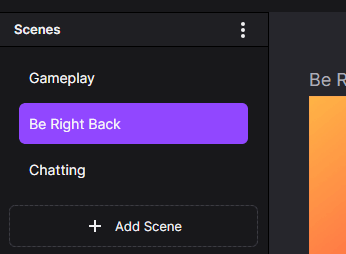 For people who are confused by streaming framerates, bitrates, and resolutions, Twitch Studio automatically sets all those settings for the stream quality based on your internet speed, which is such a great feature. This does not mean you can't go in and select your settings later on, but it's perfect for first-time streamers.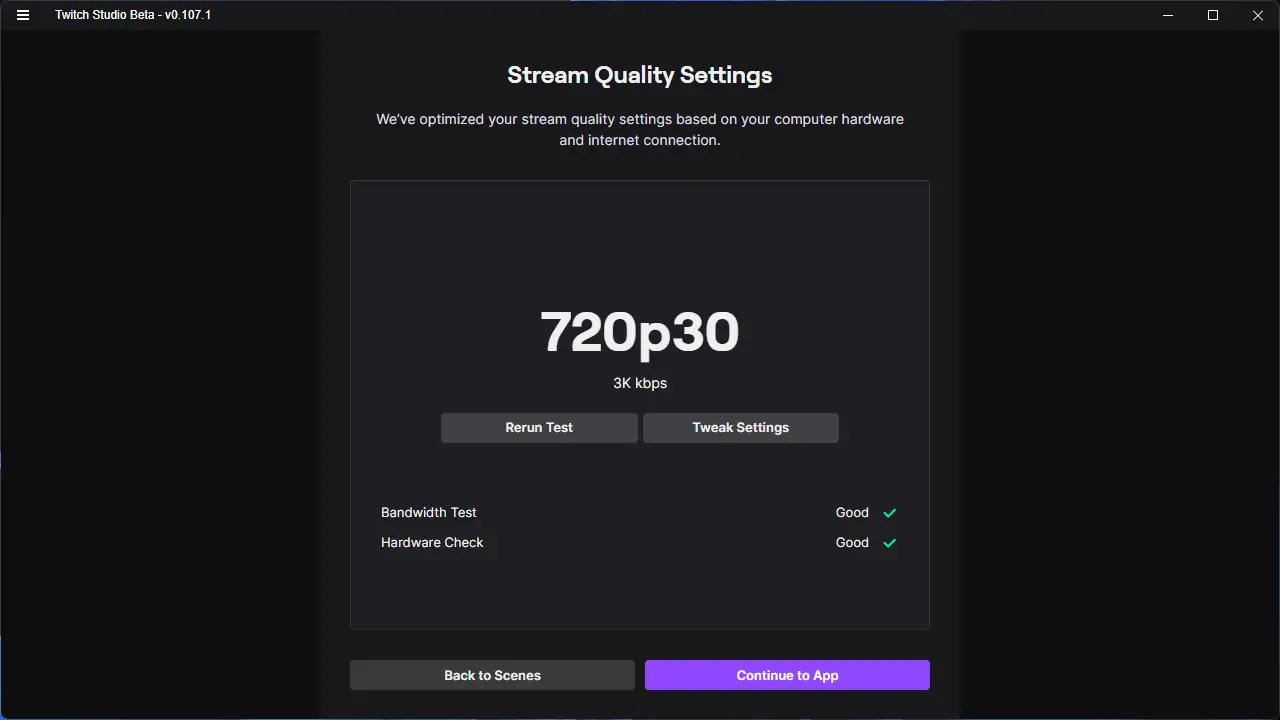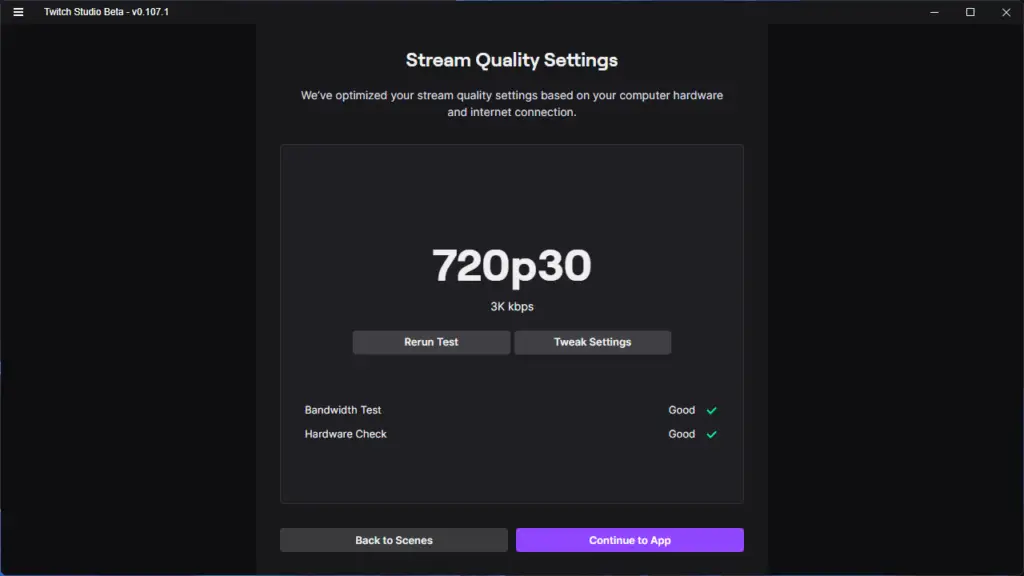 In addition, Twitch Studio also offers valuable features for gamers like Auto Game Detection, in-built chat widgets, and more.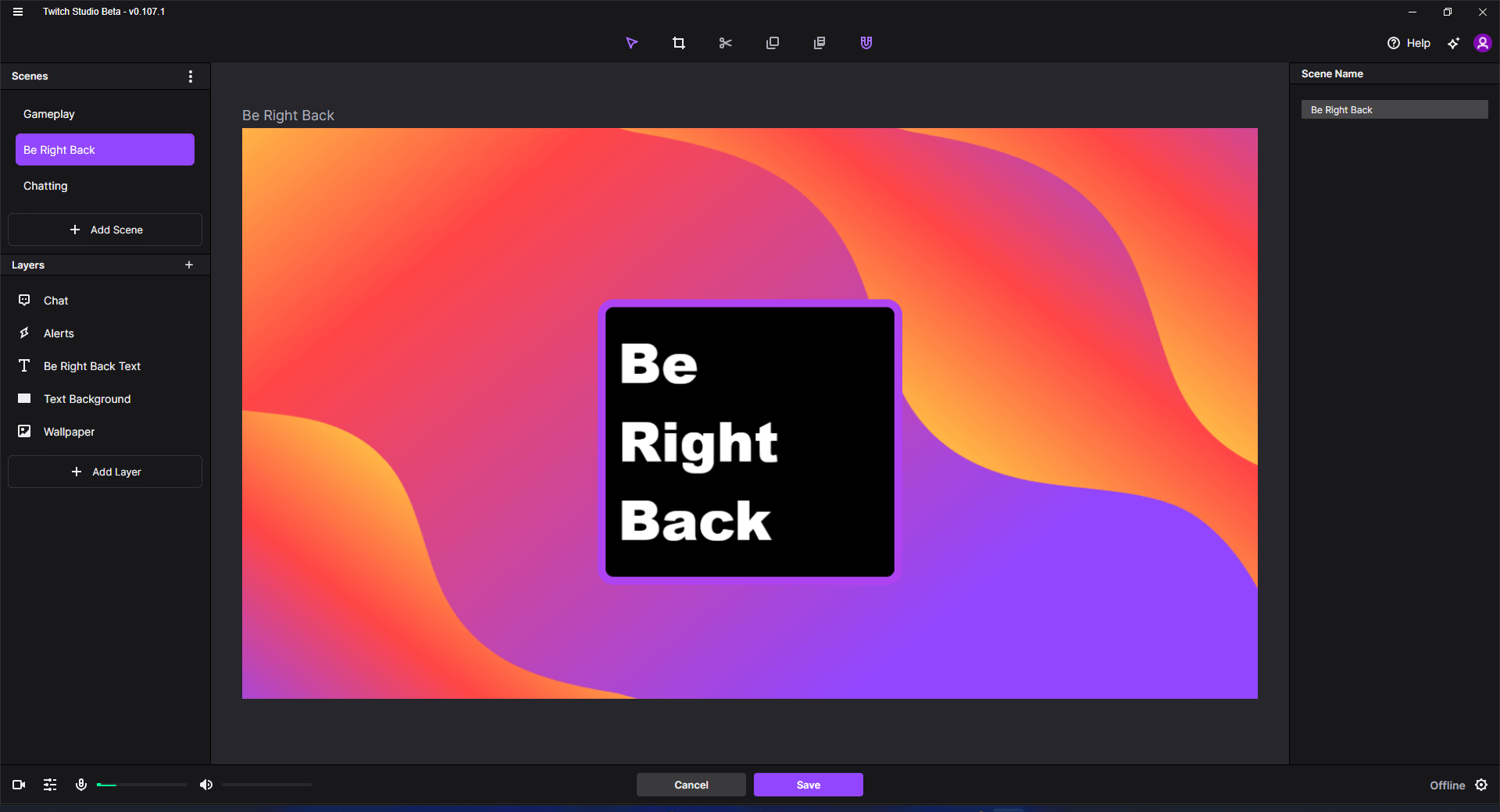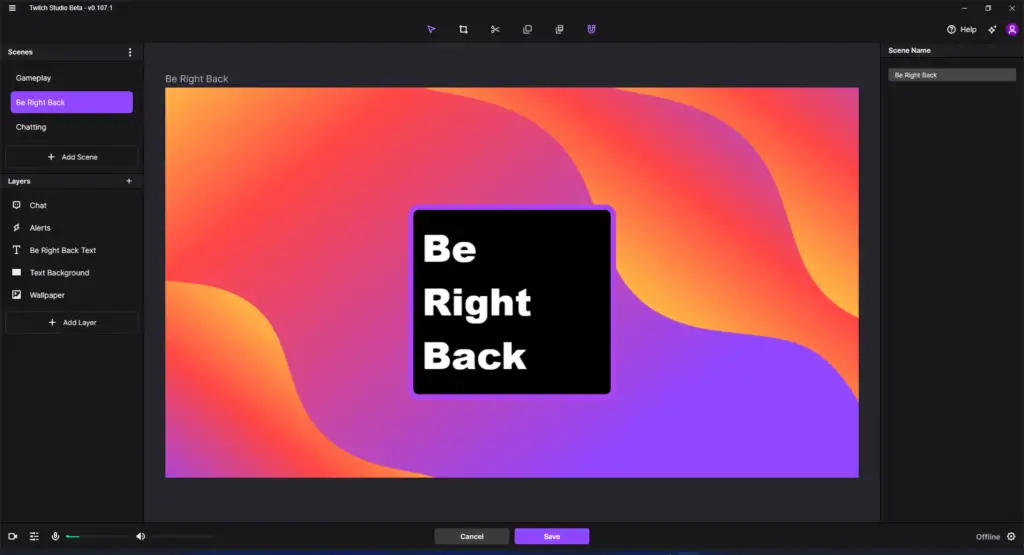 On the other hand, OBS Studio is significantly harder to use for a complete beginner. As stated before, you have to build scenes entirely from scratch, and it can take time to create a beautiful-looking stream complete with overlays, webcam borders, and color grading.
Yet, OBS Studio is used by most streamers and has a big community willing to help out. We recommend resources such as r/obs-studio on Reddit or the OBS forum. But there is also plenty of tutorials on YouTube on virtually anything OBS-related.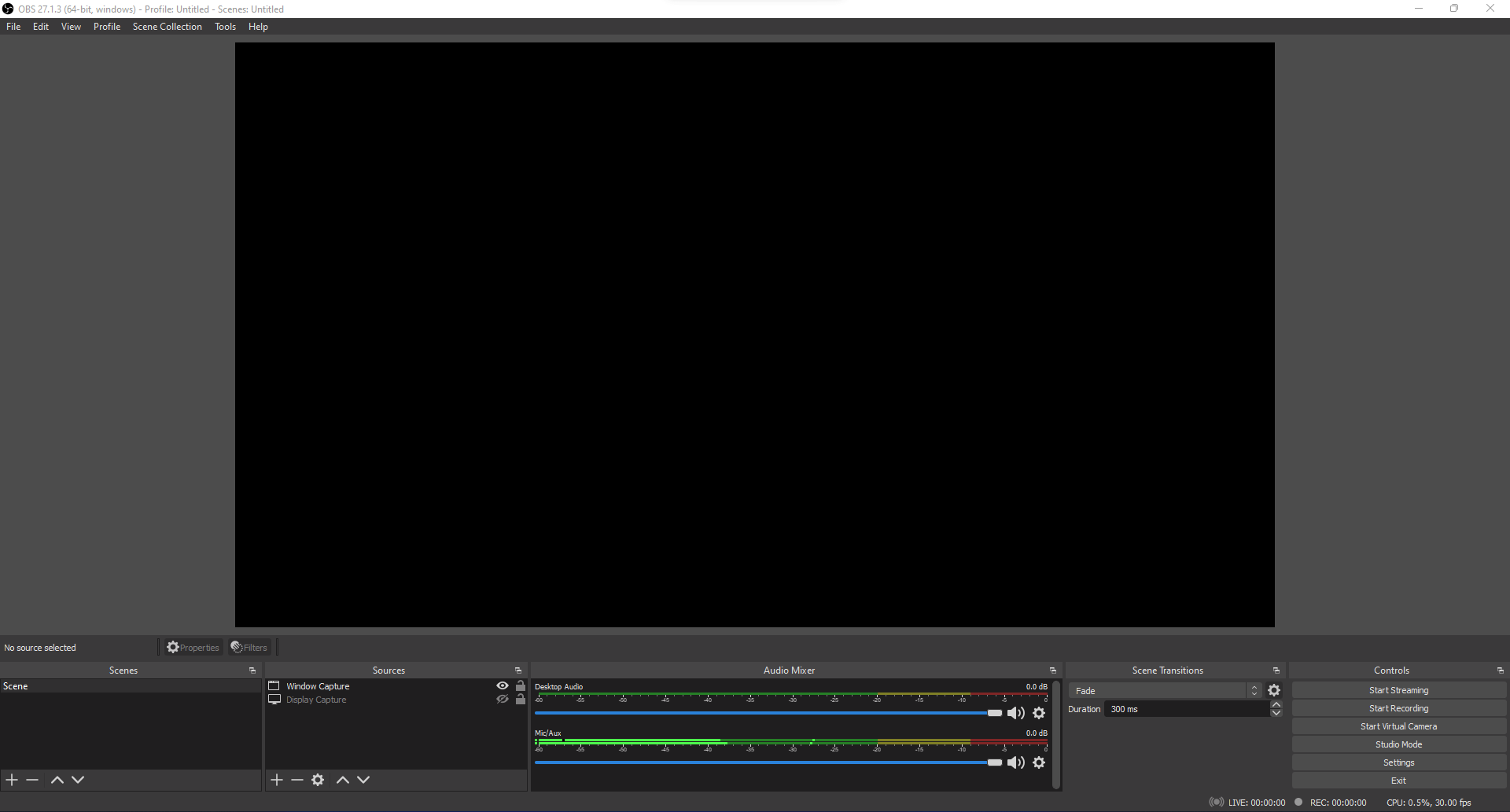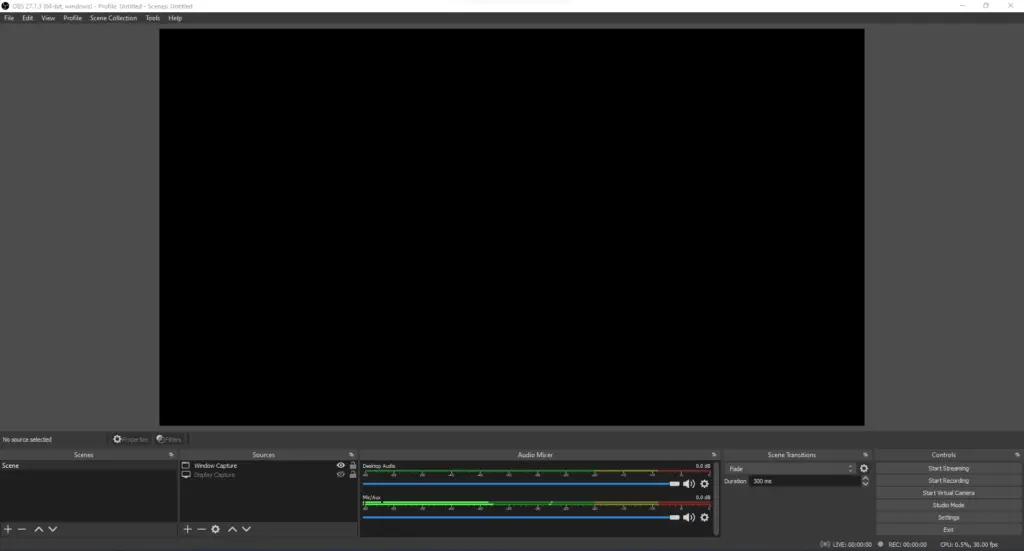 Functionality – Winner: OBS Studio
The user-friendliness of Twitch Studio also comes with its biggest drawback, which is customization and features. Secondly, Twitch Studio only allows for streaming on you-guessed-it Twitch, not other platforms like YouTube or Facebook.
This can be quite limiting for streamers who want more control over how their content appears and where it is seen.
Compare this to OBS, where features and functionality are the name of the game. OBS Studio is an open-source software, which means anyone has access to the code and can build add-ons for it. This really comes in handy for adding specific features a Streamer might want to have.
While OBS Studio is pretty barebones by itself to conserve CPU power, you will still find more functionality and features than Twitch Studio. But the most remarkable difference is all the available plugins for OBS Studio. There are over a hundred to choose from.
These plugins range from simple add ons to more significant features that can allow you to do virtually anything in your live stream.
Performance – Winner: OBS Studio
When it comes to performance, OBS Studio also comes up on top. 
Although not definitive, we did a quick test simply recording the desktop screen to see what impact it would have on PC resources. These are our results:




Through the task manager, it is clear Twitch Studio takes up significantly more CPU power and RAM memory. Its power usage was also notably high.
Again, these results are not definitive. We have to remember that this test was done with no plugins installed on OBS. An OBS Studio installation with many CPU-heavy plugins is a whole different matter.
Remember, therefore, to not overdo it with plugins, and those you install should be checked for performance issues and be updated regularly.
Installation Specs Comparison
Now that we have compared the software in terms of ease of use, functionality, and performance, let's do a quick rundown of what this software requires to run and the recommended specifications.
Minimum Requirements to Run Twitch Studio:
These are the minimum and recommended specs as stated on the Twitch Studio page. 
| | |
| --- | --- |
| OS | Windows 7 (64-bit) |
| GPU | DirectX 11 compatible |
| RAM | 4 GB |
| CPU | 4 core Intel or AMD |
Recommended Specs to Run Twitch Studio:
| | |
| --- | --- |
| OS | Windows 10 64-bit |
| GPU | NVIDIA GTX 10 series or AMD RX400 series |
| RAM | 8GB |
| CPU | 8 thread Intel or AMD |
Minimum Requierments to Run OBS:
| | |
| --- | --- |
| OS | Windows 8.1, macOS 'High Sierra,' or Linux |
| GPU | DirectX 10.1 compatible GPU / OpenGL 3.3-compatible |
| RAM | No specific requirement, but works even on 2GB RAM  |
| CPU | Intel Core i5 or AMD FX series |
Recommended Specs to Run OBS:
It was harder to find recommended specs for OBS Studio, so some are estimates based on tests and research. 
| | |
| --- | --- |
| OS | Windows 10 64-bit, macOS, Linux |
| GPU | NVIDIA GTX 10 series or AMD RX400 series |
| RAM | 8GB RAM |
| CPU | 8 thread Intel or AMD CPU |
In Conclusion
Comparing OBS Studio vs Twitch Studio in terms of features and functionality, there is a clear winner; OBS Studio.
You can absolutely start with Twitch Studio as it is a lot easier to use and is an excellent introduction to how things like scenes, sources, and widgets work. Yet, we recommend you move to OBS Studio or another professional streaming software sooner or later because you will need it if you take streaming seriously. 
With OBS Studio, you can stream to multiple platforms, add plugins and customize fully. And the sooner you get started, the quicker you will learn. 
There are a ton of written and video tutorials out there, including our beginner's guide here.