As mobile devices continue to improve, so do their cameras. In many cases, it's much cheaper nowadays to purchase a mobile phone with a high-end camera than a DLSR. The image results are brilliant and perfect for casual and even professional users. The question for streamers then is how to use your phone as a webcam in OBS studio.
It's not immediately clear how to set up your phone as a webcam, but it's also not hugely complicated. You'll need the help of a few cleverly developed apps to get you going. Some support all operating systems and carriers, whereas others are limited.
We're here to help you pick the best solution and turn your smartphone into a top-of-the-range webcam for OBS Studio! 
Why Use Your Phone As A Webcam In OBS Studio?
The webcam market is highly saturated. In recent years there has been a boom in cheap webcam production, but their image quality is dreadful, and you'll still pay $30 or more. 
For a basic 1080p webcam, the Logitech C920, you'll get essential HD resolution (1920×1080) with a limited 30FPS framerate and still have to pay around $80. However, f you own a phone with a fantastic camera, wouldn't it make sense to use that instead?
Modern phones now come with cameras that capture HD video footage at up to 60FPS and output crisp, adaptive footage with autofocus and much, much more. To purchase a webcam of the same quality, you'd be spending hundreds of dollars.
So you already own a great camera in the back of your phone. Let's get it set up to act as a top-notch webcam for OBS!
What You Need To Use Your Phone Camera As A Webcam In OBS Studio
A smartphone with internet access and free storage
A computer (Mac or PC)
OBS Studio installed
A USB cable for your phone
A working internet connection
Some of the solutions below only require a few of these items, but it's best to have them all at the ready so that you can test out all of the available applications!
Top 5 Applications For How To Use Your Phone As A Webcam In OBS Studio
Different applications provide different solutions to creators wanting to use their phones as a webcam. Some are optimized for both Android and iPhone, whereas others only work with one. It's important to note which OS the app will work with and whether it's compatible with your phone.
Similarly, some apps have their main features hidden behind a paywall or have watermarks that ruin your camera feed. 
Below we've drawn up a list of the 5 best applications (not in any specific order) to help you use your phone as a webcam and what they offer in comparison to the competition.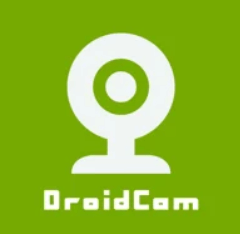 Compatibility: Android and IOS
Price: Free (with optional, unnecessary premium)
Droidcam is the go-to choice for most streamers. It supports both major mobile OS systems and comes completely free.
To set up Droidcam as a webcam for OBS, you'll need to download the mobile application and then install the OBS Studio plugin. Click on the link in the title to find both download links on the application's main webpage. If you're not sure how to install plugins on OBS, you can follow our short guide in this article.
Once both downloads are installed, there will be a new source in your sources list in OBS Studio called Droidcam OBS. Simply add it as a source, copy your IP address settings from the phone application (this is explained when you open the app), and hey presto, your phone is a webcam in OBS! 
Droidcam also works via USB cable connection, providing a video feed with minimum latency. However, on testing, the IP connection also had barely any lag issues. For both methods, you must be connected to the same network.
There is a Pro version of Droidcam, which gives you access to features other than OBS exclusives, but if you're only using Droidcam for OBS, the free version is perfect. It is an excellent solution for using your phone as a webcam in OBS Studio.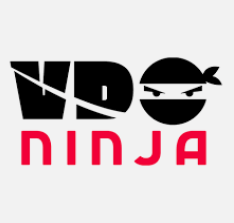 Compatibility: Android and IOS
Price: 100% Free
This browser-based camera-sharing application is an absolute gem. Not only can you turn your mobile phone camera into a webcam, but you can do it all without downloading any applications or plugins.
VDO Ninja works (previously OBS Ninja) by hosting your phone camera as a private web page for a temporary period. 
Simply visit the VDO Ninja website on your mobile device and select add your camera to OBS. A page will appear on your phone with a hyperlink. Go to OBS Studio on your computer, add a new browser source with the link provided, and your phone camera will appear.
The image quality is fantastic if your internet speed is above 10mb/s. The only issue we found with VDO Ninja is a slight latency problem, whereby your video feed might be around 500ms delayed. This is easily fixed, though, by adding manual latency to your audio sources, so your voice and video are perfectly synced.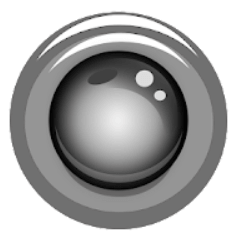 Compatibility: Android Only
Price: 100% Free
Connecting anything via an IP address can sound quite complicated to some. IP Webcam makes this procedure easier than usual and brags some features that other virtual cameras on this list don't have.
Set-up is explained step by step in the mobile application you need to download. You use the IP address provided to you to host your mobile phone camera as a browser source in OBS Studio.
The app can also be used offline, meaning that you can record videos using your phone as a webcam even when you don't have internet access.
The biggest concern with IP Webcam is that it's only supported on Android devices and doesn't have an IOS version. If you are an Android user, this might be the app for you.
Compatibility: Android and IOS
Price: Limited Free, Cheap Premium
Let's address the elephant in the room; the free version of DouWan is not worth downloading. It adds a huge watermark to your video footage and makes it unsuitable for recording or streaming.
However, the premium version of DouWan is a huge game-changer. It has incredible features, not only concerning camera mirroring, and comes in at a monthly cost of only $7.
DouWan is a downloadable computer application. It enables you to connect your phone via USB cable and will mirror your entire screen. You can also choose a setting inside the application which only mirrors the camera. It can then be added as a browser source on OBS.
It also supports wireless, offline connections but only truly shines when being used via cable connection. This allows the connection to be a latency-free and impeccable resolution.
DouWan takes the issue of how to use your phone as a webcam in OBS Studio and solves it!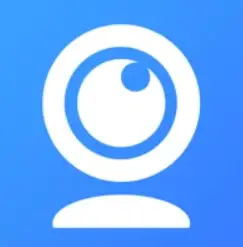 Compatibility: Android and IOS
Price: $25 One Time Purchase
As the most expensive solution on this list, you would expect a multitude of well-designed features on top of the ability to use your mobile phone as a webcam.
However, it simply just does the job it's supposed to do very reliably. Connect your phone to OBS via wireless or wired connections, using the application and software provided.
On top of this, the paid subscription ensures security. Many older applications of this sort have run out of funding and suddenly disappeared, leaving creators without their webcam solution. Subscribing to IVCam guarantees software longevity for months and years to come.
One feature of some of the applications on this list is wireless connectivity, but it tends to come with latency and delay. IVCam seems to have perfected the wireless connectivity, resulting in real-time wireless streaming from your mobile phone camera. 
If you end up connecting your mobile phone wirelessly, be sure to have it plugged in and charging. Using your phone as a camera uses up a lot of power. Not charging will result in it shutting down within the hour and losing your camera!
In Conclusion
Using your phone as a webcam in OBS Studio is a fantastic choice for those looking to save some money. Exclusive webcams are expensive and unnecessary if you have a fantastic camera sitting in your pocket.
The apps and software above make the whole process simple, but make sure you first check if the download is compatible with your mobile device. Some of them won't work, but there's bound to be a couple that helps you turn your mobile phone into a high-resolution camera in OBS Studio!