A youtube channel trailer can either encourage a viewer to subscribe for more or leave your channel altogether. A great channel teaser is essential for someone looking to grow on youtube.
So, how do you make a great Youtube channel trailer? We will share the best practices and tips to create the perfect channel trailer for your channel.
If you are just starting with vlogging, be sure to check out our Ultimate Vlogging Guide 2020. If you need some more inspiration along the way, you could find it here: 101 Creative Vlogging Ideas.
The Purpose of the Channel Trailer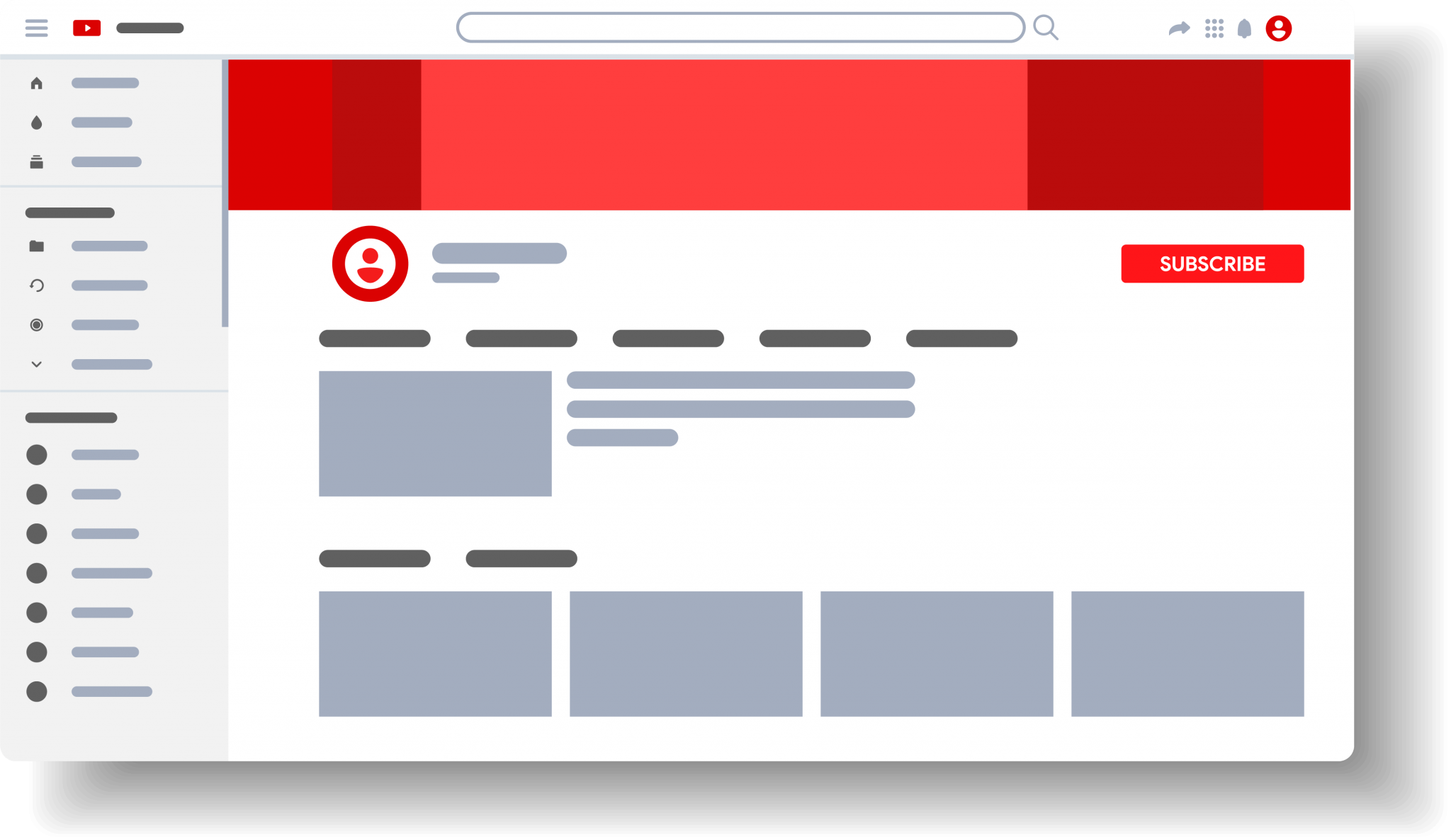 The goal of the channel trailer is to draw viewers in and grow your subscriber base. It is an overview of what the channel is about, and what your viewers can expect from your content.
The whole point of a channel trailer is to convert new viewers into subscribers. Understanding this is key to creating a good channel trailer.
8 Steps to Make a Great Channel Trailer
Although every channel is different, some components should go into any channel trailer on youtube. Below is a list of the best practices when making a teaser for your content.
1. Keep it Short
Trailers are just an overview of the main content. Therefore a channel trailer should be short and right to the point. Try to keep your channel trailer between 30sec to 2min length.
To add to this, make every second of the video count. A limited timeframe means you must convey the main message and remove any filler.
2. Start With a Blank Slate
Always assume that the viewers know nothing about the channel beforehand. Introduce yourself and your channel in a way that they will understand.
3. Use a Hook
Grab attention right at the start of the video with a hook. The first seconds will be critical in making people want to watch more and possibly subscribe to your channel.
Try to hook your audience through speaking directly to them. Identify your viewers and engage them through a bold and interesting intro.
4. Have a Call to Action
The primary purpose of a youtube channel trailer is to showcase your channel and convert non-subscribed viewers into subscribers. A good youtube channel trailer always has a call to action. Without a call to action, it is likely viewers just watch the video and leave.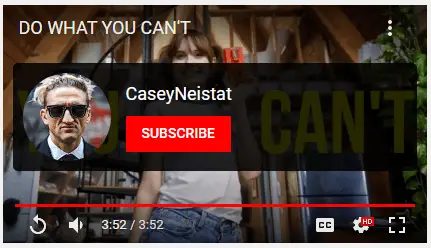 Youtube automatically shows the subscribe button right after the video ends. But it still important to understand the call-to-action concept, so you can structure the trailer around it.
You could also put your twitter handle or other social media in the video. But be careful not to overwhelm a viewer with a bunch of popups and social media buttons. Keep it simple.
5. Explain the Content/Schedule of Your Channel
As an overview of the channel, you should tell the viewers what kind of content they should expect from you. It is very important to share the topic of your channel and what type of videos you will be making.
Also, if you have a clear schedule, tell your viewers when to expect new content on your channel and how often you upload.
6. Convey the Tone & Personality of the Channel
Try conveying the main feel of the channel. Is it funny? Dramatic? Informational?
By the use of unique logos, colors, and music in the video, you are creating a strong impression on your viewers. You are creating a brand.
Every channel has its own unique tone or personality. Don't be afraid to show that in the channel trailer. How else will you be able to stand out from this competitive space? Try to make a channel showcasing what makes your content unique on youtube.
7. Tell Your Personal Story
This does not apply to all channels, but if you are making content where your personality is a driving force, always tell your own story in the channel trailer.
Keep it real; Don't be scared to get personal with your viewers. In the end, the best personal vlogs on youtube are those that feel relatable to us.
Tell a backstory that is relevant to this channel. How did you get into youtube? What inspired you to start the channel, and so on. This will help you connect with audiences in an effective way.
8. Keep the Trailer up to Date
Many forget this part. If your channel trailer showcases your best work, it should make sense to update it now and then as you are improving your storytelling and video skills and adding more content regularly.
Having said that, there is no set time for how often you should update. It will largely depend on the type of content you are creating and how much your channel has evolved over time. For most people, it would be about every 6 months to 1 year.
4 Things to Avoid In a Channel Teaser
Above, we gave you some guidelines to follow, but there are also things you should not do when making a youtube channel trailer.
1. Not Having a Channel Trailer at All
Not having a channel trailer is missing a great opportunity. The channel trailer does not have to be the first thing you do when starting a channel. But when you start gaining some traction, it is important to use the opportunity to present to the people who land on your channel page.
2. Using a Regular Video as Your Channel Trailer
Just using a regular video as a channel trailer is usually not the ideal way to showcase your content. It will most likely be too long, and it will not capture the entire scope of your channel.
3. Make it too Wordy
Youtube has always been about video. Use visual storytelling to convey the main message and topic of your channel.
You will, of course, be talking or narrating in the video. But never overly on exposition when you have the option. The show-don't-tell technique will have the most impact on your viewers.
4. Make it too Long
Making the video too long is risking viewers will not watch all of it. If you have the call to action at the end, chances are they will never get to it.
Also, a channel trailer that is too long probably means you have added stuff that is not essential to a channel overview.
How to Shoot a Youtube Channel Trailer
When you have all the components of a good channel trailer, you have to figure out how to fit all of it into a video in two minutes or less.
It can be challenging to convey the topic, and your channel's personality is such a limited timeframe. But it is possible by being creative with your video.
A common way to approach a channel trailer is through a simple video where you talk into the camera or a voice-over with B-roll playing. This is often the most effective way to make a compelling teaser of your channel.
For this video, it is recommended that you have a script. Because you are working with a short timeframe, it is important to stay organized and justify every word in your video. Don't read pre-written lines; instead, make a list of short bullet points and transitions.
Most channel trailers will need some basic editing. It could just be you talking, or you could add music to add more emotion to the scene.
How to Upload a Youtube Channel Trailer
Uploading a youtube channel trailer is easy; just follow these simple steps. In this tutorial, we already assume that you have a youtube channel.
1 First, you need to be signed in on your youtube channel.
2 Upload the video you want as the channel trailer. Fill out the description, SEO tags, and add a title ss you would with a regular video.

3 On your channel's homepage, click on the "Customize Channel" Button.
4 Find and click on the "For New Visitors" Tab. Then click on Edit.
5 From there, you will be able to select Change trailer or Remove trailer to manage your channel trailer.
In Conclusion
We hope you liked our guide on how to make a youtube channel trailer. By now, you should have an idea of what makes a good intro for your viewers.
The best way to understand what makes a great channel trailer is by seeing examples for yourself. There you can find the tips and tricks mentioned above in action. We found some examples of famous channel trailers for you:
Also, go and look at how your favorite YouTubers did it, what techniques did they use? Did they do a good job? This will help you make a better channel trailer yourself.
The channel trailer is an essential asset of any youtube channel. It's one of the first impressions new potential subscribers get of you, so make it a good one!