Consistently coming up with new content for your channel is difficult. But you don't have to reinvent the wheel for every new video make.
Most successful YouTubers just use some common video formats and put their own spin to it. You could do the same.
Below is a list of 101 vlog ideas for youtube. They are organized by topic:
If you are looking for more vlog ideas for youtube you should check out our articles on 12 fist video ideas for Youtube and 26 Youtube channel ideas for beginners.
General Vlog Ideas for Youtube
1.Channel Intro
A channel intro is the video newcomers will find on your channels page. This short video should introduce them to your channel. Explain what your channel is about, who you are, and what they can expect from your content.
2.FAQ Question
If there are questions about you or your content that keep coming up frequently, you could make a Frequently Asked Questions video. It is a way to connect with your viewers and create an entertaining video.
3.Interview
If you are passionate about a particular topic, you could make a video interviewing an expert from that niche. These videos can be incredibly educational for both you and your audience. It will require you to reach out to interviews and prepare questions, but it is well worth it.
4.Behind the Scenes Vlog
Show your viewers what goes into creating a youtube video. Tell them about the equipment you are using and how you come up with ideas. Explain the process from concept to post-production.
5.Collaboration Video
There are many content creators on the same journey as you are. Make sure to reach out to them. Maybe this could lead to a collaboration video. This can benefit both of you and make for an entertaining video for your audience.
6.How-to Video
Many people turn to youtube for common how-to questions. Make a short video showing how to do something. For example, "how to tie a tie" or "how to clean my sneakers."
7.DIY Build video
If you enjoy building stuff on your own, consider making DIY building videos. Share your skills and help others.
8.Review
Share your thoughts and opinions about something. A review video connects your audience to a helpful product or service. Make sure to only review products you have tried yourself and only give your honest opinions and thoughts.
9.Gift Suggestions
Many people struggle to come up with ideas for gifts to other people. Make a video giving them some smart gift suggestions, maybe in a specific niche or budget.
10.Challenge Vlog
Challenge videos have taken Youtube by storm, and they are not going anywhere soon. They are very fun to make and even more entertaining to watch. 
11.Educational video
Make an educational video explaining a complex topic in an engaging way. This is a prevalent form of content on Youtube, having made many successful channels.
12.Rant
Sometimes you want to make a vlog without a particular structure or format. Maybe you just want to vent or share your thoughts about something. Just make sure not to upload something where you say something offensive that can get you in trouble. 
13.Compilation
A compilation is where you collect video and clips in a specific topic or theme and create a video.
14.Unboxing
An unboxing video is where you open a product for the first time. You record your initial thoughts and reaction to the product. You could combine this format with a review of the item.
15.Life Hacks
People always look for ways they can save time and money. Show them how through life hack videos. Except for being useful, they are also very entertaining to watch.
16.Top 10 Lists
A great way to review stuff is through top 10 lists. Make a video listing your top 10 best x in a specific topic or niche. Similarly, you could also make a list of your top 10 worst x.
17.Documentary
If there is something you want to share or explain that requires more than a 5-10 minute video, you could do a short documentary. There is a lot of research and footage that goes into creating a Youtube documentary. It is also helpful to have some filmmaking and editing skills.
18.Short Film
If you are an aspiring filmmaker, Youtube can be a great place to show your work. You could upload short films and get feedback on your work. It is also a way for other people to see your portfolio of work and open up new career opportunities.
19.Book Review
If you read a lot, you probably have some opinions and thoughts about the books you read. Make a video reviewing a book you liked.
20.Magic Tricks
Maybe you know some magic tricks. If so, why not make a video showing off your talents. They can be fun to watch and educational if you explain how to do the tricks.
21.Slow-motion Video
Even some of the most mundane things can look incredible in slow motion. If you have a camera that can record high frame rates, you can make a very successful channel out of slow-motion videos.
22.Photoshop Transformation Video
If you are skilled in photoshop, make a video transforming an image through editing. They can be very fun to watch.
23.Drawing Time-Lapse
Are you good at drawing? If so, you could make a video where you show off your skills. Draw something and record it, maybe add some music in the background. 
24.Contest Video
Do a contest vlog for your audience. Make them engage and offer a prize they can win.
25.Channel Anniversary Vlog
Channel milestones are not only sub counts, you could also make an anniversary video after x years on Youtube. Making content consistently for some time requires a lot of effort and should be celebrated.
26.Time-Lapse Video
Time-lapse videos are amazing to watch. They require a lot of effort and technique to make, but this is what makes them unique.
Get to Know Me Vlog Ideas
This is a list of vlog ideas for youtube audience interaction. Through these videos, your viewers get to know you better and engage with your content.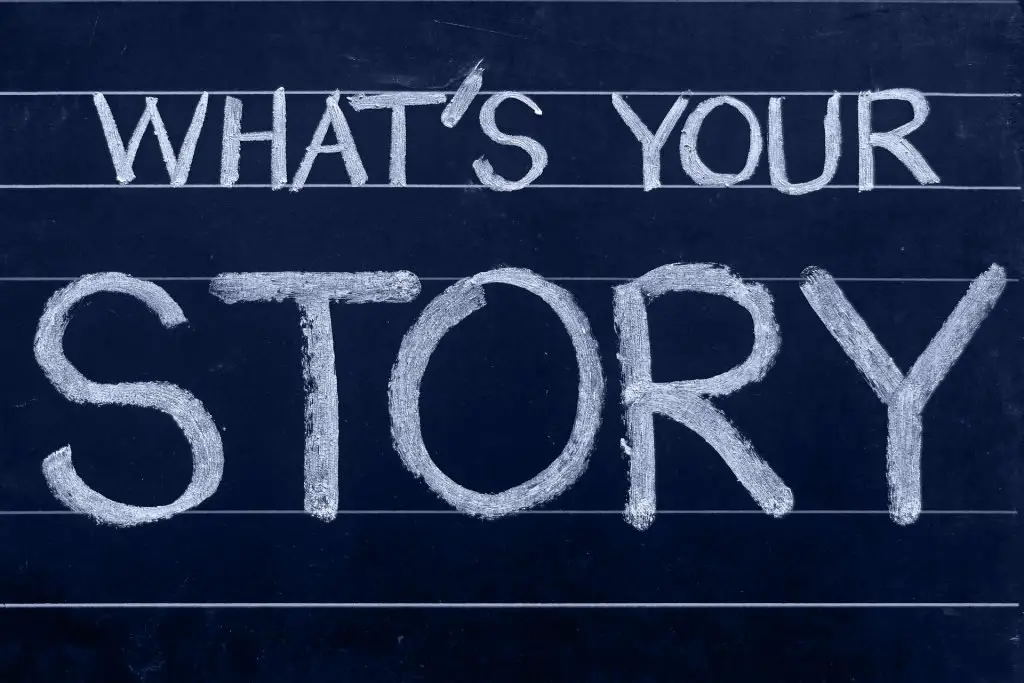 27.Personal Introduction 
First things first, make sure to introduce yourself to your audience. Tell them a bit about yourself and why you started this youtube channel. Keep it real and personal, and your audience will love you for it.
28.Ask-me-anything Video
A ask me anything video is a great way for your viewers to interact with you. They are easy and fun to make. 
29.50 Facts About Me
A fun way for your viewers to get to know you better is through a "Facts About Me" video. 50 facts might seem like a lot, but once you get the ball rolling, you will be surprised by what you can come up with.
30.What's on my phone?
The "what's on my phone" tag where you share what apps you use most, which ones are your favorites and why? It is a great video for your viewers to get to know you better.
31.House Tour
A house tour can be a simple yet effective way to strengthen your relationship with your viewers. Your house can tell a lot of things about you. House tours can be a fun way for your viewers to get to know you better. 
32.Day in Life
In a day-in-life video, you share your day to day life or parts of it. You can add your thoughts on commentary during the video. This is another way for viewers to get to know you better. 
33.Draw my Life
Draw my Life videos are very popular on youtube. It's a good way for your viewers to get to know you and understand where you come from. Share with them your life struggles, successes, and how you discovered youtube.
34.List your Favorite Songs
Make a video where you list your favorite songs; it can tell a lot about your personality.
35.List your Favorite Movies
You could also make a video about your favorite movies. Tell your viewers which ones they are and why.
36.Life Lessons
You probably have some life lessons. Some learned the hard way. Don't be afraid to share them. It could help and inspire others.
37.My Bucket List
Do you have a bucket list of things you want to do in your life? If not, make one. You could easily share it with your audience. It can be funny and inspirational to see somebody's bucket list; it also a good way to get to know them better.
38.Childhood Story
You probably have many funny stories from your childhood. You could share them with your viewers through a video.
39.How/Why You Started Youtube
You could make a video where you tell your audience about the story behind your channel and what your goals are going forward.
Travel Vlogging
There are unlimited possibilities for travel vloggers as it is a broad category with several sub-niches. It can also be easily combined with personal vlogs as your personality is a driving force.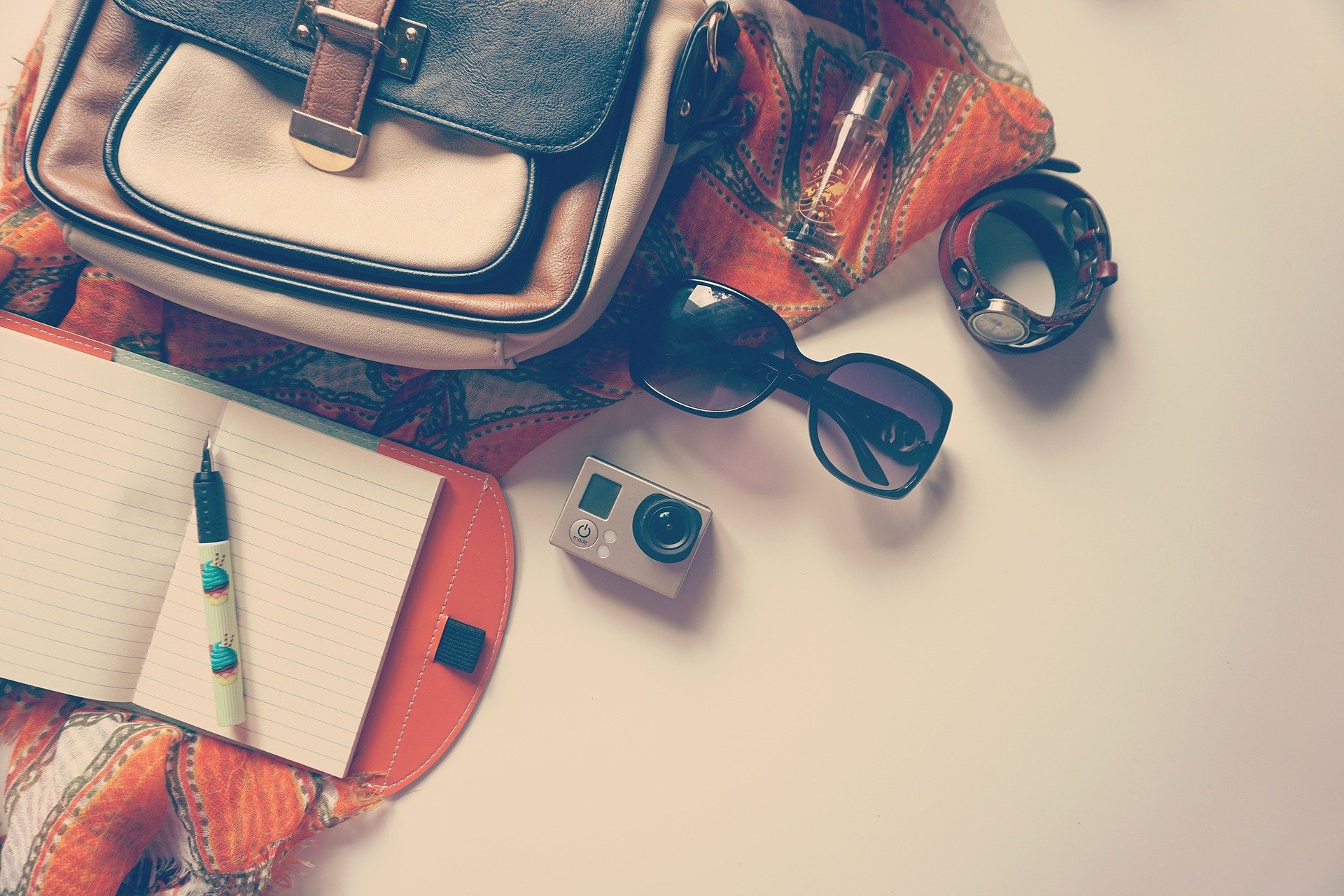 40.Travel Video
Simply make a vlog about your next trip. Share with your audience the journey, experiences, and obstacles.
41.Travel Guide
Most people travel to a place on a shorter timeframe. This means they might not have so much time to explore many places or restaurants. Make a video sharing the best places to visit and eat at, so they can get the most out of their trip.
42.Travel Stories Vlog
If you have done some traveling, you probably have some entertaining stories. You could make a video telling some funny stories from your travels.
43.Food Travel Vlogging
Many travel vloggers combine exploration with food. Make a video trying exotic food from far away places.
44.Traveling Tips
If you have traveled a lot, you might have some useful traveling tips for beginners. Share them in your next video.
45.What's in My Bag
Make a video telling your audience what you are bringing with you to your next trip and why.
46.City Tour
Tour a city and film it. Share with your audience the places you visited and the restaurants you went to. 
Gaming Content
This is a list of gaming vlog ideas for youtube. Gaming content has grown into a multi-million dollar industry. If you are already a gamer, youtube can be a great opportunity for you.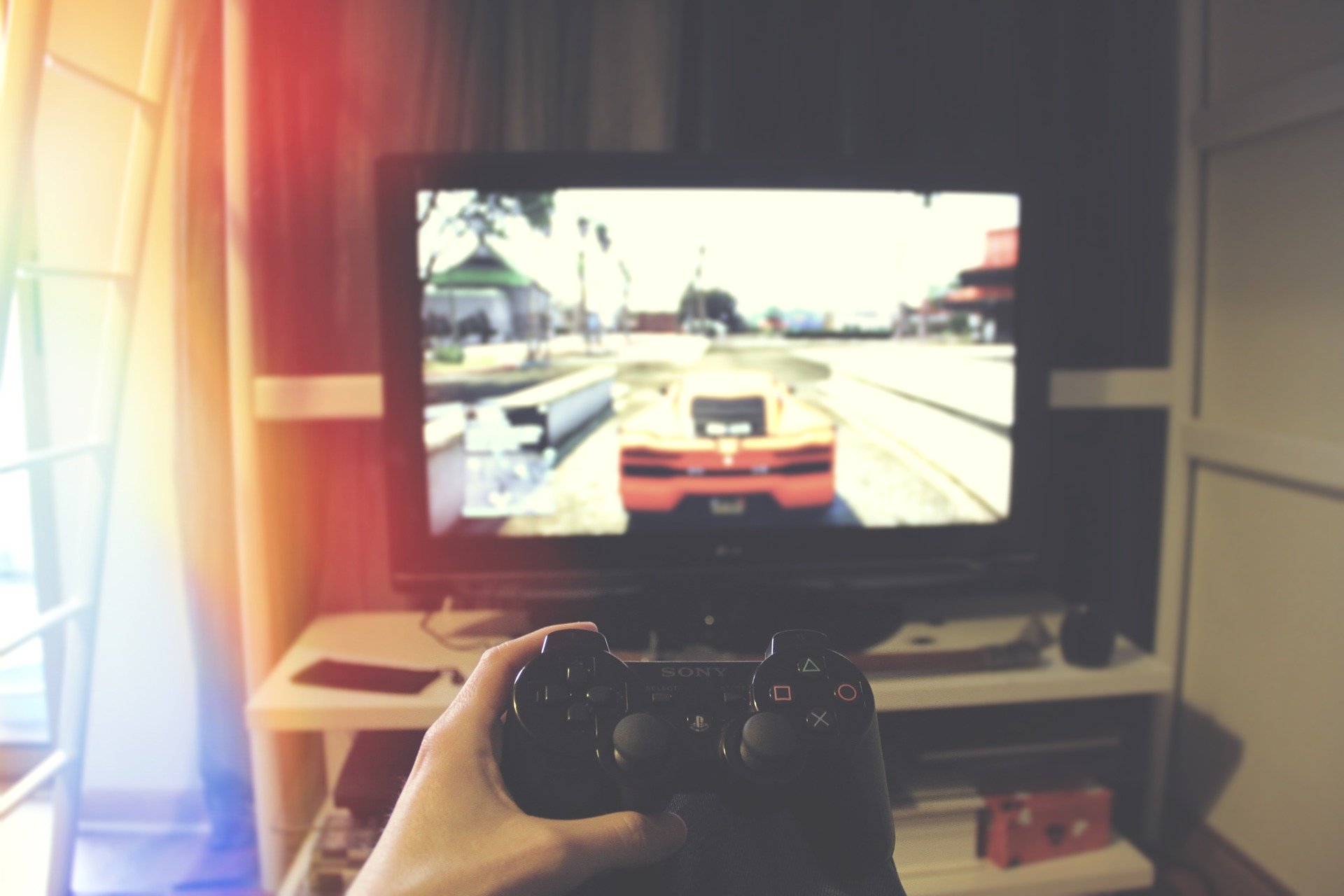 47.Gameplay Video
Gameplay videos on youtube have become extremely popular. If there is a game you like or want to play, why not record it. 
48.Game Reviews
A simple gaming video you could make is a review of a game you played. Did you like it? Why? Do you have any tips or tricks on playing the game?
49.Gaming News
There are constant news and rumors in the gaming community. You could easily make a news video featuring the latest announcements or rumors about upcoming games.
50.Game Tutorials
Many people search for video game tutorials on youtube. Maybe they want to learn how to pass a certain level or know how to build or find a certain item. You could easily make a quick video showing them exactly how.
51.Game Glitches Compilation
Some video games are not as polished as others, and all games have some glitches. This does not have to be a negative thing. It can be hilarious to watch a video game glitches compilation.
52.Speedrun Video
Maybe there is a game you have played so many times you can play it without really thinking. If so, you could make a speedrun gameplay video. 
Fitness & Health
For many, Youtube is the first place to go when they want to learn about new diets, workouts, or health tips. Below is a list of some fitness&health related vlog ideas for youtube.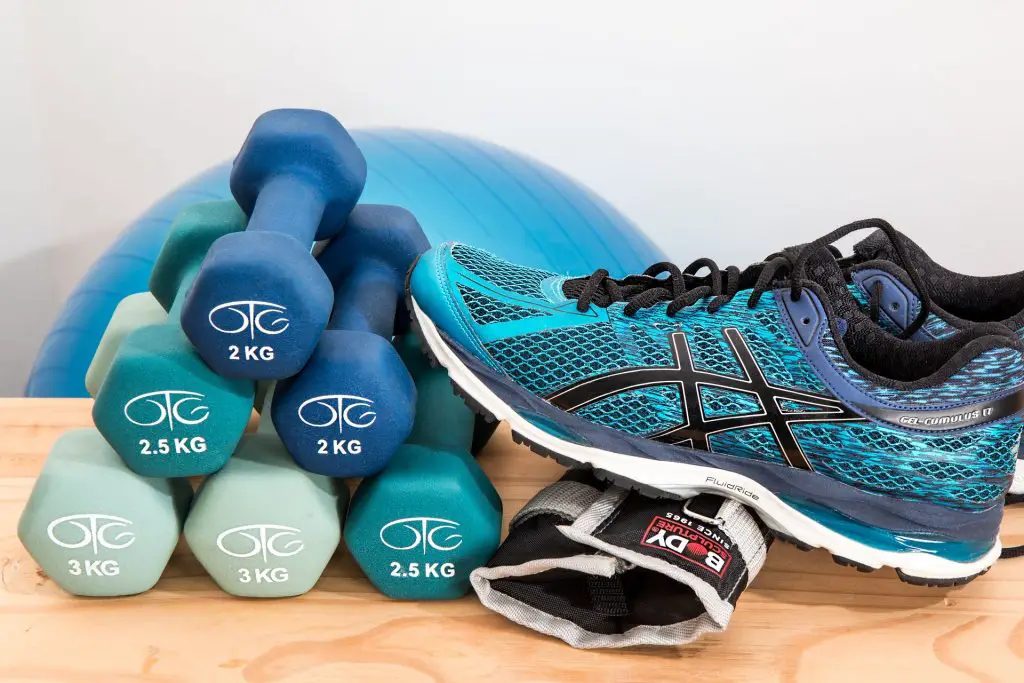 53.Workout Guide
Show your viewers your workout routine, explain how to do certain exercises, and how to do the workout.
54.Transformation Video
Have you made some great progress in your fitness journey? You could make a transformation video sharing it with your audience. It can be incredibly inspiring for many.
55.Exercise Plan
Most people want a detailed exercise plan. Maybe you could share yours, and how it is structured, what has worked for you, and what hasn't.
56.What I eat in a Day
Many people struggle with keeping diets and eating healthy. Share with your viewers your diet and how you go about sticking to it. 
57.Vitamins/Supplements Review
Make a video sharing with your audience your favorite supplement products. Make sure to have tried them beforehand and give an honest opinion about the product.
58.At-Home Workouts w/ No Equipment
Many people want to know the best at-home workout routines without any equipment. A video on the subject can be very helpful.
59.Stretching Videos
Stretching is an important part of a complete workout. Show your audience your stretching routine and exercises.
60.Home Remedies
For many common health-related questions, there will be a home remedy. Make a video showing a home remedy for a specific problem or question.
61.Extreme Sport Video
Make a video capturing all the adrenaline and excitement doing an extreme sport. It could be everything from paragliding to scuba diving. Of course, this requires you to be a professional and know what you are doing.
62.Dancing Tutorial
If you have some talent with dancing, you could make a video teaching your viewers how to dance.
Couple Vlog Ideas
63.How We Met Video
Make a video sharing the story of how you first met. What did you first think of each other? Was there an instant connection, or was it awkward at first? 
64.Couple Challenge
Do a couple challenge vlog. They can be an incredibly fun video to make, and very entertaining too watch.
65.How Well Do You Know Your Partner?
How well do you know each other? Do a vlog asking each other questions. You might be surprised by some answers, and it makes for a hilarious video.
66.Relationship Tips
Make a video sharing some relationship advice. What has worked for you, what hasn't? Share some tips and insights on relationships.
Music Vlog Ideas
If you have a talent for music, there is a lot of opportunity for you on Youtube. There are many music-related vlog ideas for youtube to get you started.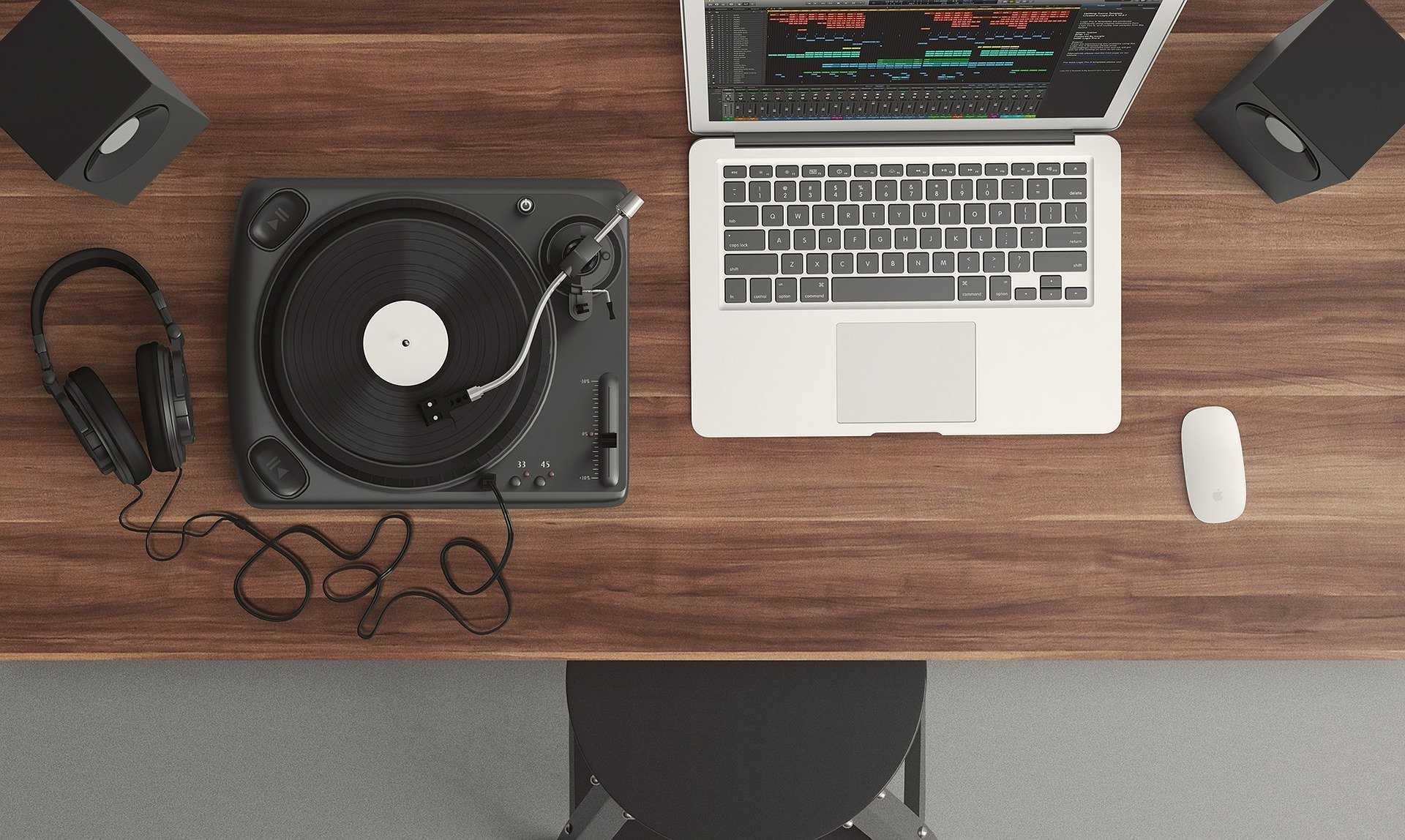 67.Song Cover
If you have some talent for music, you could make a cover on a song or create your own original content. 
68.Album Review
Review your favorite album or a new release from your favorite artist. Share your favorite tracks and rank them. 
69.DIY Music Video
If you are creative and resourceful, you could make a DIY music video. Maybe you could shoot it outside or at home with help from your friends. Or you could do animations, edits, or drawings. There are so many ways you could make a great music video.
70.Instrument Tutorial
Learning a new instrument can be very frustrating. You could help other people through tutorials if you know how to play the guitar, piano, or any other instrument. 
71.Singing Lessons
Maybe you can sing. If so, you could teach others as well. You could make a series of videos showing others how to sing and improve their voice. Video is a great way to teach someone how to sing.
Funny Vlog Ideas
Comedy skits and funny videos have always been prevalent on Youtube since the very beginning. There are many funny vlog ideas you can get started with.
72.Comedy Skits
If you are creative and have some filmmaking talents, you could do funny comedy skits. The trick is often the timing of the joke. Music can also play a big part in making a funny video. Just try different things and have fun with it.
73.Fail Compilations
Fail compilations have become very popular on youtube. There is something inherently entertaining about watching other people fail. You could do your own collection of fail videos.
74.Meme Compilations
What would the internet be without memes? You could easily do a video collection of funny memes or make a reaction video. They are fun to make and can be hilarious to watch.
75.Bloopers
If you have been making content for a while, you probably have some blooper clips. We all do gaffes, and funny fails some times. If you have some behind the scenes clips from your content you could easily do a funny bloopers compilation.
76.Parody Video
You could easily do a parody video on a show you like, or even on other content on youtube. Just make sure to do it respectfully, so you don't hurt others. 
77.Prank Video
You could do funny prank videos or social experiments. Just make sure not to go too far and actually hurt others.
Beauty & Makeup
Video is ideal for makeup and beauty tutorials. So it has naturally grown to become a big part of Youtube. If you have a talent for beauty or makeup, you could easily share your experience and skills with other people on this platform. Below is a list of beauty & makeup vlog ideas for Youtube.
78.Makeup Tutorial
Make a video sharing some helpful tips on how to do your makeup.
79.Hair-Styling Tutorial
Show people how to style their hair a certain way. Make a video explaining all the steps you need to get the look.
80.Hair-cut Tutorial
If you know how, make a haircut tutorial. Many people go to youtube to find how to do a certain haircut.
81.What's in my closet?
Make a video sharing what is in your closet? What are your favorite clothes to wear, and why?
Gadget & Tech
If you are interested in tech and gadgets, you could look into building a channel around that topic.
82.Product and Gadget Review Video
You can help people decide whether to buy a product by trying it out first. Give them useful information and insights through a gadget review.
83.My Favorite Gadgets Video
If you are techy, you will probably have a favorite gadget you use daily. Make a video sharing them with your audience. 
84.Favorite Apps and Software
Make a video sharing what apps or software you are using. Which ones are your favorites and why?
85.Tech News
Share the latest news and trends in the tech world. There is a lot to keep track of in this fast-changing industry.
86.Vlogging Gear Review
Share your vlogging setup. What camera are you using? What microphone? Do you have other equipment? Tell your viewers what budget you are on and what you plan to upgrade too.
Personal Development/Motivation
You could share your passion of personal development through a Youtube channel. Below are some vlogging ideas in the personal development/motivational space.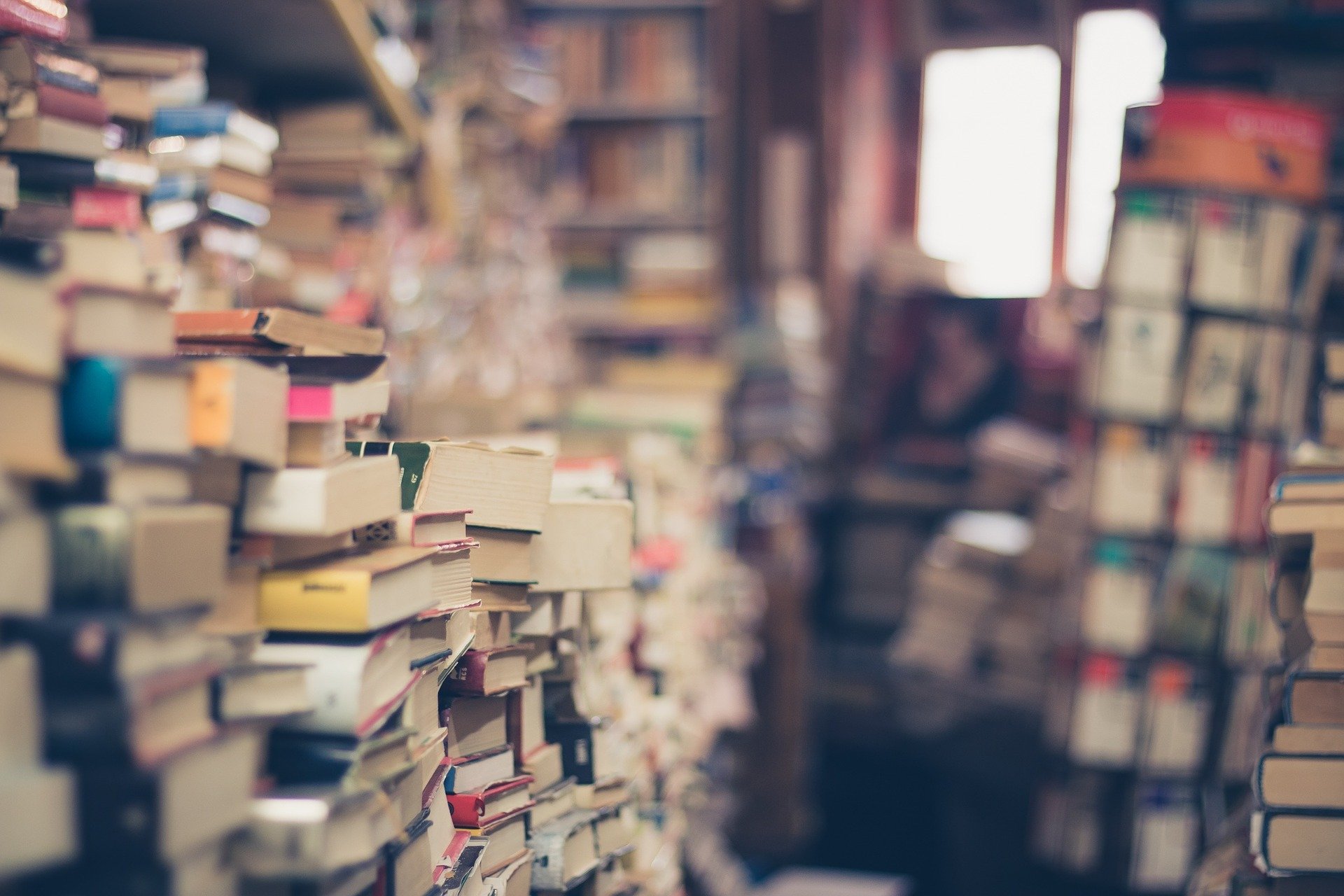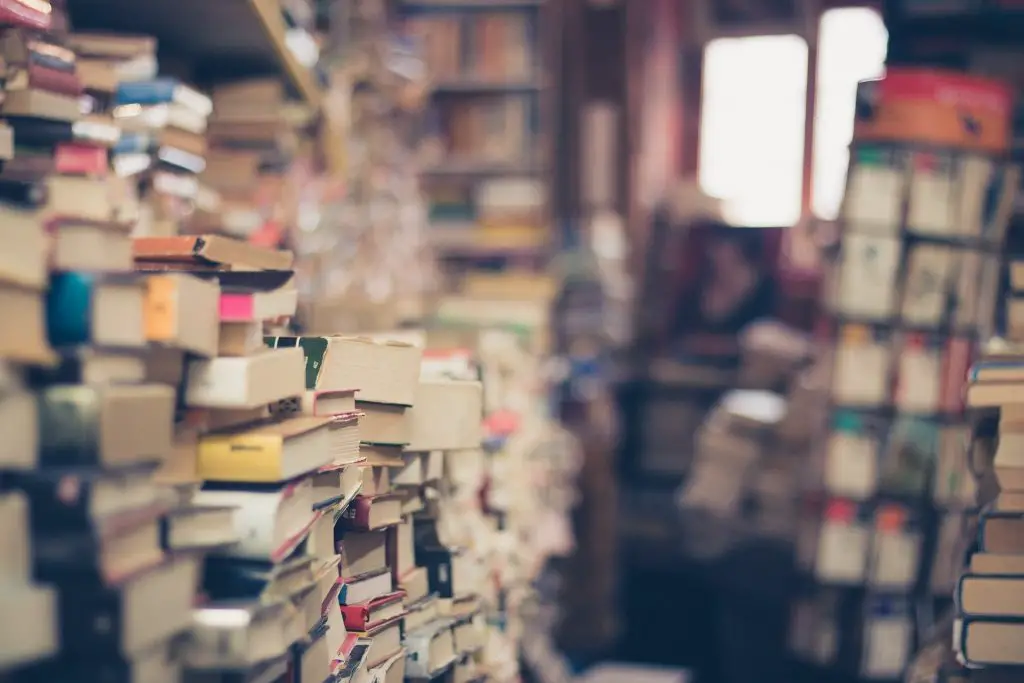 87.Motivational Video
If you have some editing skills, you could make a motivational video. Music, speeches, and videos can be edited in an exciting way to motivate others. A motivational video could also take the form of a story about overcoming adversity or an inspirational speech or poem.
88.Tips for Public Speaking
Almost anyone struggles with public speaking. Yet it is a very good skill to master. If you have some experience or ability in this area, you could easily help others through tips and tutorials.
89.Study Tips
Sitting down to study can be incredibly hard and frustrating. If you have managed to find some productivity hack or tip to help you, you could share it with other people. 
90.Language Tutorial
Learning a new language is hard. If you are bilingual, you could easily help people learn your language. People will prefer learning from a YouTuber and personality that they enjoy rather than an app or course.
91.Share My Goals Video
Sharing your goals can motivate you to achieve them and inspire others. You could do a monthly, quarterly, or yearly goal setting. It could be personal goals or related to career or business.
92.Story About Overcoming Adversity 
Nothing is more inspirational than a good story on overcoming adversity or any obstacle in life. You could do a story vlog sharing your own experiences overcoming obstacles in life or your career. 
Pets & Animals
Animal videos are a staple of youtube. Below are some animal-related vlog ideas for youtube.
93.Pet Compilation Video
There are endless funny pet compilation videos on youtube. And we will never run out of new ones. Maybe you have funny videos of your pet, or you could use clips from other places. 
94.Pet Care Tips
Taking care of pets can be difficult some times. You probably have a bunch of clever tricks and tips for taking care of that animal if you have a pet yourself. You share that info in an entertaining way through a video.
95.Animal Tricks
Some animals can do very impressive tricks. You could easily pick up a camera and do a video about it.
Cooking & Food
There are endless cooking videos on Youtube. Videos are a great way to explain and show a cooking recipe. There are endless sub-niches you could get into. Here is a list of foodie vlog ideas for youtube.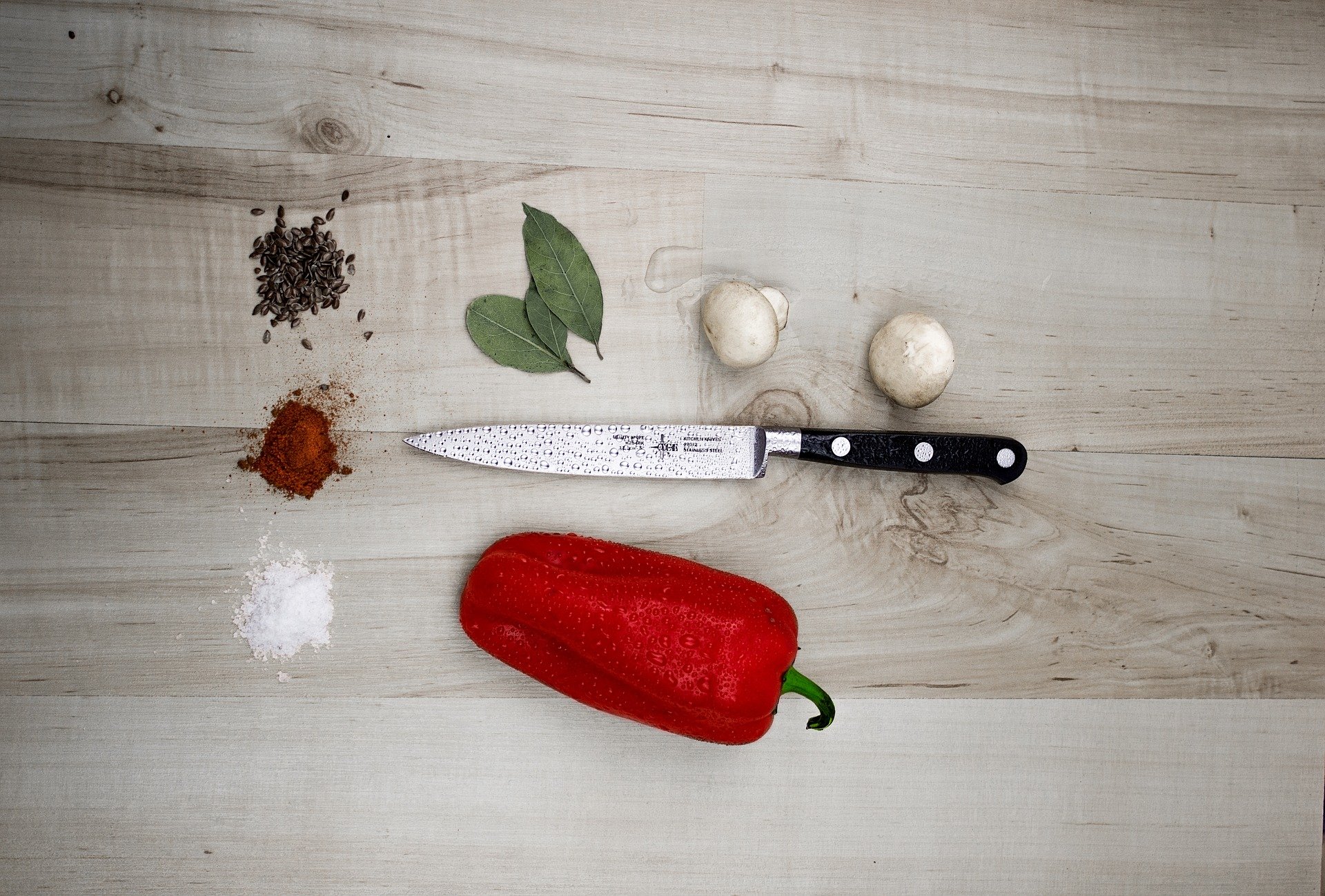 96.Single Recipe
Make a video showing how to cook a certain recipe. Maybe you could show off your own recipes or from your local cousin.
97.What's in My Fridge?
Show your viewers what is in your fridge and how it is organized. Maybe share some smart tips and tricks to avoid a messy fridge. 
98.Grocery Haul
This is a popular video format used by many foodtubers. You simply unbox all items you just bought at the store. Explain what you bought and what you plan to do with it.
99.Restaurant Reviews
If you are a foodie, you can easily make restaurant reviews. You could review famous or local restaurants or places you visit when you travel. Remember that reviewing local restaurants will mean less competition for you.
100.1 Ingredient 5 ways
Make a video showing 5 ways to cook an ingredient. This forces you to be creative and resourceful. It can make for a great cooking video.
101.Technique Tutorial
For most beginner cooks, the technique is difficult to master. Make a video teaching technique for beginners step by step.
In Conslusion
We hope you enjoyed our list of 101 vlog ideas for youtube. You could combine and mix different formats, or come up with new ones. Remember not to be afraid to try different things.