Bots add incredible value to a Discord server. They bring additional features that keep members engaged, excited, and raring to go in your community. Some are made to manage posts and moderate text, whereas others, such as music bots, are complementary media additions that add to the overall professionalism of a server. These top 5 Discord music bots, in particular, will ensure your audio channels never have radio silence!
What Is A Discord Music Bot?
Discord music bots are pre-made Discord accounts that are programmed to stream music, radio, and podcast audio. They are usually given an audio channel and sit permanently in that channel broadcasting their audio.
These accounts sometimes broadcast music 24/7, but some are controlled by additional commands that allow users to perform specific functions such as pause, skip, add to playlist, and many more. Discord members can usually add or remove songs to a queue, but the server moderators control their permissions.
Music bots are invited to a server as any other user would be and, once in, are assigned to an audio channel using a dedicated prefix. They can be managed through web-based dashboards or by simply using prefixes and text code in the Discord server where it is located.
Our Top 5 Discord Music Bots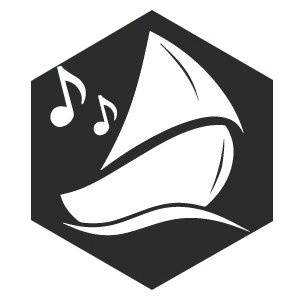 Fredboat appears to be the best Discord music bot on the market right now, providing audio feeds from popular sources such as:
YouTube
Soundcloud
Bandcamp
Direct Radio Links
Twitch (audio only)
If your audio source has a dedicated URL, Fredboat can play it! Not only that, but Fredboat can mix and match different source URLs into the same playlist and save them for future listening.
Fredboat doesn't feature a 24/7 audio stream but can loop your playlists non-stop in any audio channel. Simply create a playlist using the commands found in their quickstart guide, and use the command '; repeat' to repeat it infinitely in your audio channel.
Bots of this quality usually feature freemium and premium packages, but Fredboat is 100% free, making it the best choice for music streaming on Discord in our list!
Other features: None. Fredboat is a dedicated music bot.
Rating: 5/5
Hydra Bot is an all-in-one bot, meaning it brags many different functions, including moderation, loyalty, and of course, music streaming.
As with Fredboat, Hydra Bot jumps into an audio channel of your choosing in your Discord server and can play music from any URL link. On top of this, it can also play audio files attached to a user's message. This local file compatibility is extremely rare and sets very high standards for future music bots!
To access 24/7 audio streaming, autoplay, and unlimited saved playlists, you will need to upgrade to the premium version of Hydra Bot. This pay-wall is a little annoying, but considering it only costs $4 a month, it's a small price to pay for a well-constructed and reliable bot.
Hydra Bot brags a user-friendly web-based dashboard. This means you can set up and manage the bot entirely from your internet browser; gone are the days of complicated text codes and prefixes in your channel chat just to get a bot set up!
Other features:
Auto-Moderation
Web-Based Management Dashboard
Reaction Roles
Multilingual
Rating: 5/5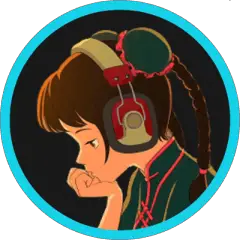 If you're searching for a Discord music bot that hones down on one particular, relaxed genre, then Chillbot is the one for you.
Chillbot supplies a 24/7 feed of Lofi music, perfect as backing music for gaming or group chats. It sits in an audio channel and activates as soon as a member joins. In this way, it's not technically 24/7 as it doesn't play when it's alone in a channel, but it does restart as soon as someone joins.
If you sign up for the premium version of the bot, which costs $3.50, you unlock:
Multiple radio stations/themes.
24/7 Lofi Chill Radio with 99% uptime
Higher quality audio
DJ role support
The premium access is managed through their Patreon page, which is simple to sign-up for and provides great guides on how to access new features.
The one downside to Chillbot is the fact that you cannot queue your audio URLs. It has a particular directory of songs and radio channels that you can choose from and is limited to Lofi only. It more than makes up for these limitations in its reliability and up-time!
The one major advantage to this Discord music bot is that its music library is completely copyright-free. This should ensure the bot's longevity and general up-time!
Other features: None. Chillbot is a dedicated music bot.
Rating: 4/5
If all you want is to queue YouTube and other internet audio URLs in your Discord for playback, then Soul Music is a solid choice.
This no thrills music bot allows you to create playlists and queues for any internet-based audio file in your audio channel. Simply grab the URL of your audio and use the prefix pl- to execute commands. A full list of Soul Music commands can be found here.
The up-time of Soul Music can be a little bit of a problem at times. Music bots regularly encounter technical issues, and without a dedicated team of employees to fix them, bugs take a few hours to resolve. From our experience and user reviews, it seems Soul Music tends to be up for around 21 hours a day. As a free service, this is still quite good!
Soul allows you to loop and repeat playlists using the command pl-loop, meaning that it's capable of continuously playing music in your chosen audio channel. If you are looping a playlist, be sure to make that playlist as long as possible. Nobody wants to listen to a 20-minute playlist on loop!
All in all, Soul Music is a good backup music bot if some of the other options are down or unavailable.
Other features: None, Soul Music is a dedicated music bot.
Rating: 3/5
Of all the premium services on this list, the 24/7 bot gives you great value for money. Yes, it is bottom of our list due to the cost, but in terms of features, this bot is without a doubt the best choice. If you can afford the Premium Pro subscription, do it!
24/7 is compatible with tonnes of different media sources, including but not limited to:
Any Audio URL (YouTube, Soundcloud etc.)
Any Live Stream URL (Radio Stations, Twitch streams etc.)
Local File Queuing
With the freemium subscription, you still get yourself a Discord music bot that plays audio 24/7 and can grab audio from any web-based audio source.
However, a subscription to their Premium Plus service opens plenty of other valuable features. Some of these features cannot be found on any other music bot, including:
Autoplay: 24/7 will queue recommended songs to a playlist based on your previous listening habits.
Server-wide Volume Control
Import/export queue: Save your queue as a local file on your system. Never lose your queues to bot downtime ever again!
Although pricey, the 24/7 music bot's reliability and incredible feature set make it a serious contender for the best Discord music bot.
Other features: None, 24/7 is a dedicated music bot.
Rating: 5/5
Why Discord Music Bots Stop Working
You might be here because a previous music bot of yours, such as Groovy or Rhythm, suddenly stopped working.
In the past, many Discord music bots streamed audio from licensed players such as Spotify and Apple music. Unfortunately, this breaches licensing regulations in many cases, and these players and companies are asked to cease operations.
The Discord music bots above only redirect audio from publicly available audio sources online and, as such, should remain up and active for many months and years ahead.
Always remember to check the copyright status of any media you use in Discord or other social media services.
In Conclusion
Discord music bots are a tricky business. They often crash and experience problems, leaving your bot out of service. Fortunately, the five chosen in the list above are incredibly reliable and well-built alternatives to past favorites.
When choosing your bot, consider paying a slight premium for a subscription. Subscription-based music bots tend to experience more up-time than free alternatives due to having dedicated tech support and staff.
Each bot has its unique features, and all of them have freemium access, so take a look around and invite each one to your server. Trial and error will help you realize which one suits your needs and brings a solid audio streaming music bot to your server!
Perhaps you're also thinking of adding a moderation bot to your Discord server? Check out our guide on how to add Nightbot to discord!