Whether it's a big birthday, Christmas, or just an excuse to buy a friend a present, high-quality gifts for tech fanatics can be hard to pick. With such an extensive list of useless gadgets to choose from online, it's hard to know what actually functions well and will be of use to the person you're buying for.
Luckily, you need to look no further! In this article, we'll be breaking down the best gifts for Twitch streamers (as well as other platforms!). We'll sort the gifts into pricing categories and dissect their value to the modern-day streamer so that you don't have to.
Sit back, relax and pick your streamer friend a gift that will blow their mind! Here is an overview of the best gifts for Twitch streamers:
Middle of the road gifts:
Budget Firendly Gifts for Twitch Streamers
The price of high-end gaming mice has taken a massive tumble in recent years. Fortunately, this doesn't necessarily mean that they are any less effective; they just lack a few additional features that expensive mice display.
The SteelSeries Rival 100 is a fantastic basic mouse for streamers and gamers. Its DPI is more than capable of performing well in FPS games and image editing software alike, and its weight means it's highly portable.
At around the $20 mark, it is a steal.
Like the Rival 100, the HyperX Alloy is a no thrills version of the modern-day gaming keyboard. With the sacrifice of mechanical keys and adjustable RGB lighting, you get a highly proficient input device that also saves space with its flat and thin design.
It is still relatively cheap for a modern-day keyboard and can perform competitively alongside other membrane keyboards.
SteelSeries started as a very niche high-end manufacturer. It used to be that you'd have to fork out hundreds of dollars for the cheapest of SteelSeries products. Fortunately, they have branched into budget hardware in recent years, and boy are we glad they did.
The Arctis 1 is a great entry-level headset with a sound design and coverage more than capable of supporting your experience in 3D sound environments. A 3.5mm output jack is compatible with all systems and consoles, including PC, Xbox, and Playstation.
Some streamers choose to broadcast on their streams with a camera to create a more personal connection with their viewers. In these cases, the streamer will need to ensure that their face and background are well and consistently lit.
The best way to achieve this on a budget is with a USB ring light. These small but powerful devices provide an impressive lighting source powered straight from your system's USB ports.
The link above will take you to a suitable option, but in reality, there are hundreds of USB ring light options online. Be sure, as with any other online purchase, to check individual reviews before placing an order on a ring light!
We've all been there; you need a charging cable for one of your devices, and you know you own plenty, but somehow they're always missing!
Streamers use Micro USB cables for all sorts of external hardware, including controllers, handheld devices, and power banks, and they can NEVER have enough! Cheap ones tend to break easily; be sure to pick up nylon braided cords for maximum durability.
Although it's the cheapest product on our list, it's probably the handiest!
The C270 is probably the cheapest webcam on the market that actually produces acceptable results. With a 720p and 30FPS video output, it is a great starter cam for new streamers before looking to spend a little more on an HD quality camera.
Middle Of The Road Gifts
If the C270 is a starter webcam, then the C920 is the next step up. It improves on the previous model's quality with a big bump up to 1080p HD recording and is far better at capturing color scales for chroma keying (green screen filters).
For many, the C920 is the 'must-have' webcam for streamers. It's affordable, high quality, and very reliable for an $80 piece of hardware.
Ergonomic with additional side buttons for maximum efficiency, the DeathAdder is a tremendous little optical mouse. Razer is well known for creating durable and competitive mice that last for years.
The 20K DPI optical sensor gives a lot of customizability for gamers who want to alter their sensitivity settings, and eight programmable buttons only add to that. For $50, you can't go wrong!
If you're a regular reader of MediaEquipt articles, you'll know that we can't praise the Studio Pro package enough. This XLR condenser microphone comes with a clamp stand, pop shield, and XLR cable. When paired with a cheap audio mixer or processor, its sound output is unparalleled, considering its price point!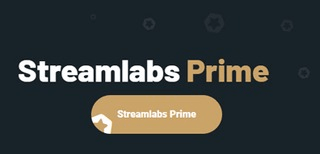 A bit of a left-field pick here, but this is a must for creators who stream using Streamlabs.
Streamlabs Prime is a monthly subscription that opens up hundreds of design and support options for streamers who use their services. Once subscribed, streamers can access overlay libraries, website builders, and free merchandise hosting.
Consider signing your favorite streamer friend up for Streamlabs Prime to help them along in their journey.
Pick a streamer. Any streamer.
Ask them how many USB ports they have free on their PC. We guarantee you the answer will be zero!
A USB extension device will help your streamer friend increase their ports from 5 to double digits. Wrap one up for them, and they'll be thanking you for years and years to come!
Break-the-Bank Streamer Gifts
We're now looking at serious money. Nevertheless, the Elgato Stream Deck can be a streamer's lifeline while live.
The deck is a multi-key input device that essentially assigns processes and hotkeys to each input button. From the deck, a streamer can switch scenes, mute their microphone and play external media amongst many more functions with just the tap of a button.
Without a Stream Deck, streamers would need to perform all of these actions manually, which take up valuable stream time and can look quite unprofessional. An expensive add-on but worth its weight in gold!
The final upgrade in the Logitech webcams is the BRIO. The BRIO takes the minor issues that exist with the C920 and fixes them with style. The BRIO outputs at 4K and has a much better dynamic lighting range than its predecessor.
At almost the hundred dollar mark, it's nearly as much as a second-hand DSLR camera, but it is certainly worth the purchase if you can afford it!
If you find yourself watching a large streamer, chances are they are using the Shure SM7B microphone to capture their audio.
The SM7B dominates the streamers market for microphones due to its impeccable sound quality. Its output is reliably consistent, and its construction is super durable, making it the godfather of all streaming microphones.

Some would consider it a little over the top for streaming, but owning one opens multiple other recording doors, including musical vocals, podcasts, and audiobooks.
If you're going to own an XLR microphone, you will have to purchase an audio mixer or processor. These essentially provide power to the microphone that's being used and can also manipulate the dynamics and frequency of the output.
Behringer manufactures some fantastic little mixers that fit nicely on a work desk and are well known in the industry for their durability and excellent customer service.
Networking is a vital part of growth on Twitch and other streaming platforms. If you can do it successfully and build a helpful community of hard-working creators, it can make your journey to the top much easier.
Among the best gifts, you can get for Twitch streamers are some tickets to TwitchCon. They'll surely be taken aback! TwitchCon is an annual convention for Twitch streamers to gather and share their experiences and stories as well as meet some of their favorite inspirational streamers.
At the time of writing, there are two locations that host TwitchCon annually; San Diego and Amsterdam, and they take place in October and July, respectively.
In Conclusion
So this was the list of our top gifts for Twitch Streamers. We hope you found something to give to your streamer friend and that fits your budget. For more information on streaming equipment and streaming in general, check out our streaming resources complete guide right here!