Today, streaming content is becoming more popular than ever. People love watching streamers play games online, go about their daily lives, or share some passion or hobby. Streaming enables you to do things you can't in a prerecorded vlog or podcast. You can also make a good living and express your creativity in ways that were not possible before. So you might wonder how you can become a Twitch Streamer.
So how do you start streaming on Twitch or other platforms?
It might seem a bit complicated at first, but streaming is not so hard when you have the right guide. So we wanted to create the most comprehensive guide on the subject. Here, you will learn how to stream on Twitch, Youtube, or any other streaming platform. We also cover the setup, how to create great content, and how to monetize.
What You Need to Start Live Streaming
The essential Twitch live stream setup consists of three main parts. We will go in-depth in each of them below. These parts are:
Streaming Hardware
Streaming Software
Streaming Platform
Hardware for Live Streaming
To stream, you need a device to broadcast from. You can either use a computer (PC or macOS) or a console. Some people use desktops, while others use laptops if they want to go mobile. But you need a computer powerful enough that can handle streaming. We recommend having at least 8 GB of RAM, with an i5 processor or higher, and a good graphics card if you are playing video games. Also important is your internet speed. If you don't have great internet, your streams will be unbearable to watch.
PC Setup for Live Streaming
When streaming using a PC, you have two options: A Single System PC Setup or Dual System PC Setup.
Single PC Setup
A Single PC setup is when you simply record and stream on the same computer. The single-setup option is the easiest, but the streaming can affect gameplay and quality of the recording because it is so CPU intensive. So if you are streaming game-related content, you might experience some performance issues depending on the game. Some games just don't play as well while broadcasting on a single PC setup.

Pros
Easy setup
Less expensive
Cons
Frame rate hit
Some games might lag
Dual PC Setup
A dual pc setup deals with performance issues by using two computers, spreading the resource load. One computer is recording/playing a game while offloading the streaming to a second PC.

Pros
Most games play better
Use alt-tab without disrupting gameplay
Cons
High Power Usage. 
It takes up more space in the room. You have to make more room for a second tower, at least a second screen.
Tricky Audio Configuration
More expensive
How to setup A Dual PC System
To set up a dual PC system, you need something called a capture card. A capture card simply records live video from your screen on one computer and sends it to the streaming PC. The best capture cards to choose from are from Elgato and AVerMedia. To connect the capture card, you simply use HDMI cables. Plug-in the Microphone and Webcam to your streaming PC, and you are all set. 
Console Setup
Streaming directly through a console like the PS4 or Xbox is very easy because both consoles have streaming software hardwired into them. But eventually, when you upgrade the production quality, you might want to connect the console to a PC, much like dual PC streaming. Again, you do this with a capture card. Connecting to a PC gives you the ability to have several monitors, a USB microphone, and overall better performance.
Streaming Equipment
When it comes to equipment for streaming, quality video and audio are essential. Keep in mind, however, that its not what equipment you use that will define if people will watch your stream or not. The most important thing is the content; if you produce great content. People come back for the human element. So as you read the section below, don't focus too much on the equipment at the start. That comes later.
Camera
You can quickly start off using a simple webcam. For good quality video, Logitech C920 Pro Stream is probably the best choice. A cheaper alternative is Microsoft Lifecam HD – 3000. 
The other option would be using a DSLR or camcorder for higher quality.
When using a camera that is not a web camera, you will need to connect it to a capture card to use it for live video. You can do this with any camera with an HDMI output. Then you simply connect the capture card to your PC through a USB cable and configure the camera on your streaming software.
One of the best capture cards for your camera is Elgato cam Link.
When you are going live, don't press the record button on the camera. Instead, you capture the camera's LCD screen with the capture card.
Click here to see our complete list of the Top 10 Cameras for Livestreaming.
Tip: If your streams get long, you might risk that the camera dies without power. You can deal with this trough getting a power adaptor on you never run out of battery.
Microphone
Just as important as the video is the audio. When starting, the only thing you need is a gaming headset with a good mic. When you feel like you want to upgrade, consider a USB microphone. 
You want to choose a microphone that best fits your needs. Different mics have different polar patterns; this means they pick up audio differently from certain directions.
Three Types of Mics for Streaming
Image attribution to: Galak76 / CC BY-SA (http://creativecommons.org/licenses/by-sa/3.0/)
Cardioid: These microphones capture sounds coming directly from the front. Canceling out most ambient noise.
Bidirectional: As the name suggests, these microphones pick up audio from two sides. Both at the front and back of the mic.
The best microphone to get for streaming will be the one that fits your needs. A microphone from Blue Yeti is suitable for almost everyone since you can choose what polar pattern you want. But there are other great and cheaper alternatives out there too.
Lighting
When you think of lighting for streaming, it may not be one of your top priorities, but it should be. Proper lighting can ramp up video quality significantly without costing you a lot of money.
To achieve good results, LED lights with diffusion are the way to go. They are small, portable, and easy to set up on a desk. As with any video, you want to set up 3-point lighting to get the best results. To learn how to do that, you can check out our guide for lighting youtube videos here. It also applies to streamers.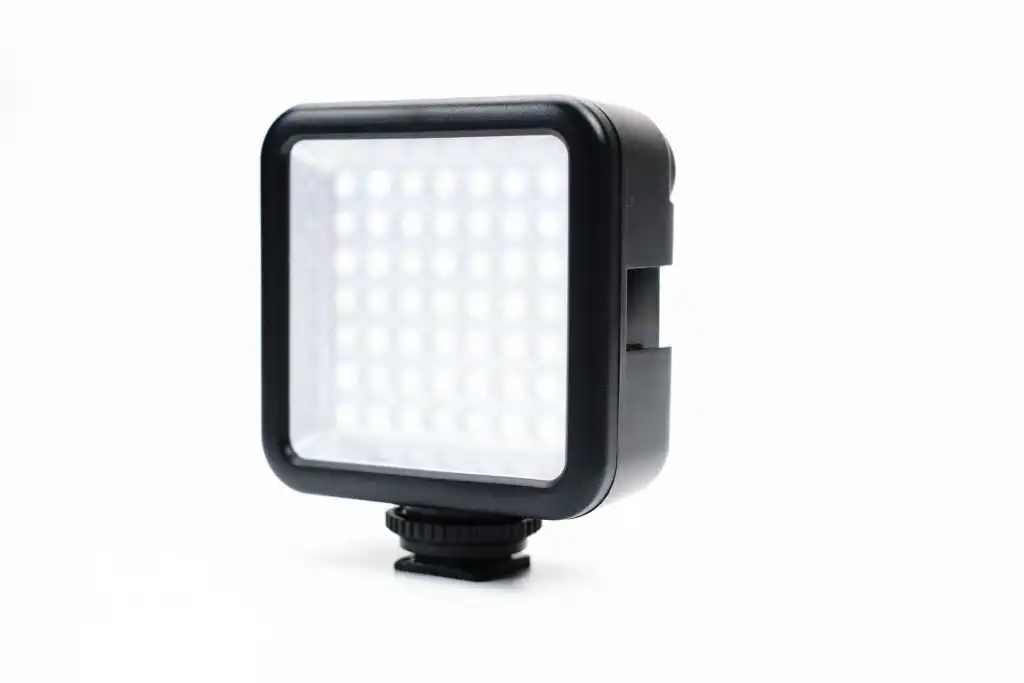 Green Screen
A green screen allows you to ramp up production quality significantly. It removes the background from the camera stream, but you can also use it to change to another backdrop. Just a typical wall or bedroom can be dull to look at. You can use a solid green screen background or maybe a collapsible chromakey backdrop. Both of these options are relatively cheap and make for a great investment.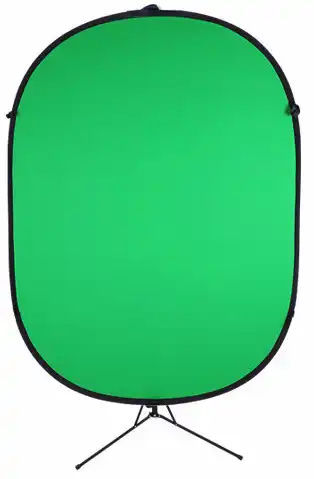 Streaming Software (OBS Studio, Streamlabs OBS, XSplit)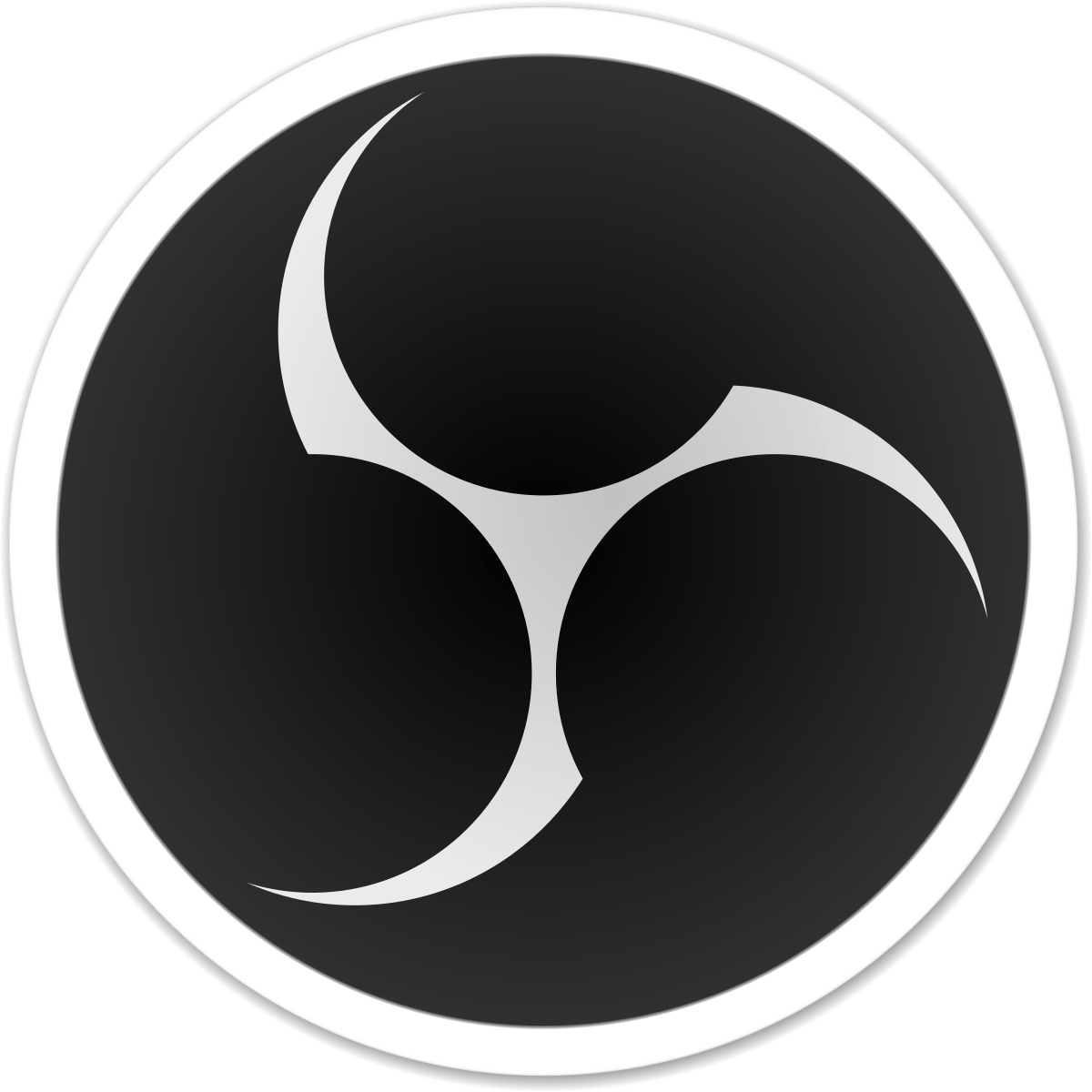 Open Broadcaster Software (OBS) Studio
OBS is an open-source streaming software. It is made for any kind of streaming like gaming, reviews, live Q&As, etc.
OBS is completely free and has many features that are updated regularly. The OBS community also offers many great 3rd-party plugins to customize the streaming experience further. Few commercial streaming software can match that.
The interface is not the most polished, but OBS comes with a stream setup wizard that will guide you through the menu. There are also great tutorials on YouTube and other platforms to help get you started.
In conclusion, OBS has everything you need and more to start streaming. It's not just limited to gaming. OBS is by far the most widely used streaming software there is.
Later, we will cover how to use OBS and navigate the menu with an in-depth guide. 
Other Options:
As stated above, OBS is the standard in streaming and is all you need when getting started, but there is some other software you might want to consider.
Streamlabs Desktop
Streamlabs Desktop (formerly known as Streamlabs OBS) is a fork of OBS Studio. It is more tailored to gaming live streams and offers more features, some integrated with Streamlabs itself. It is considered a lot more user-friendly than OBS and comes with already built-in widgets and themes for gaming content.
All of these features come at a cost; Streamlabs OBS will require a more powerful computer than standard OBS as it takes so many resources.
In conclusion, you might want to consider Streamlabs OBS if you are creating gaming-related content and have a powerful computer.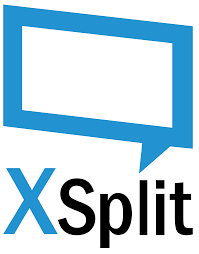 XSplit
XSplit is a paid alternative to OBS. It has a subscription-based model. This commercial streaming software offers a more professional and easy to use interface with a lot of added features.
It may be an option if you are bringing in revenue from your streams and are looking for an upgrade.
Streaming Platforms (Twitch, Mixer, Youtube Gaming)
After you have setup up your stream, you will need a platform to share the content. There are several options available to you. Here are the top three options available to you at the moment.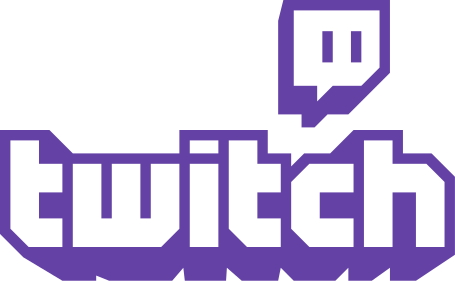 Twitch
Twitch has the largest audience of all other providers and is an established name in streaming. So many people say "I want to become a twitch streamer." Twitch has almost become a synonym to streaming.
Twitch allows you to stream to every device and platform and has powerful community chat tools. Great if you want to reach as many people as possible. As a twitch streamer, you either make money through advertisements or viewer subscriptions.
But with this vast audience, there is also a lot of competition, making it harder to stand out. You will have to create really good and unique content to become a successful Twitch streamer.
Youtube Live
Youtube Live is not limited to gaming-related streams. It offers a broader, more diversified audience compared to Twitch or Mixer. People on Youtube stream tutorials, reviews, or product launches. You can stream anything here!
If you are already creating content on Youtube in the form of vlogs, Livestreaming can be a great addition to your channel.
YouTube does have some strict terms when it comes to offensive content compared to the other two streaming providers. But is that is not a problem for you. It is a great option!
(Reastream)
Instead of having to limit yourself to just one streaming service, you can broadcast to multiple channels at the same time! You can use Reastream for that. It does come with a catch, though. If you are a twitch affiliate, you are not allowed to stream to other platforms simultaneously.
What streaming platform do I choose?
In conclusion, it does not matter all that much what platform you choose to stream on. If you are serious about streaming, you can grow an audience and turn it into a career no matter what service you use.
OBS Studio Tutorial for Beginners
We will go over some of the basics of OBS to get you started. It might seem a bit complicated at first, but you will get the hang of it eventually.
How to set up a scene in OBS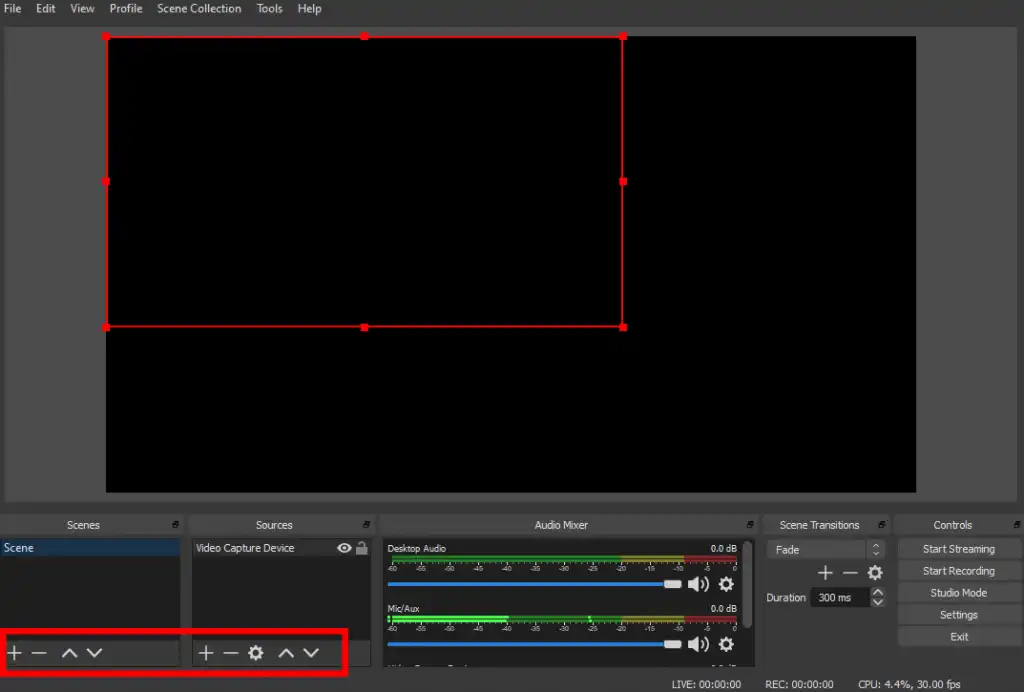 This is how OBS Studio will look like when you first open it.
First, go to the Scenes panel and press Add (the + button)
Then comes the time to choose what you want to record, this is done through the source panel.
Stream Camera & Audio:
Choose Video Capture Device as source and enter a name. Then press OK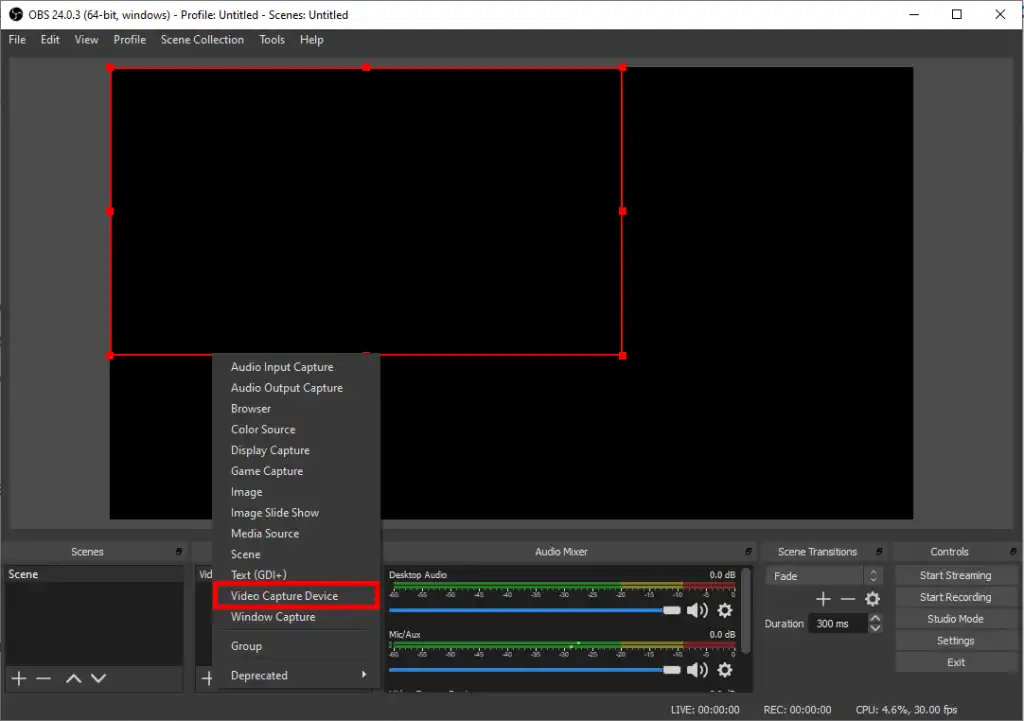 Choose your camera device.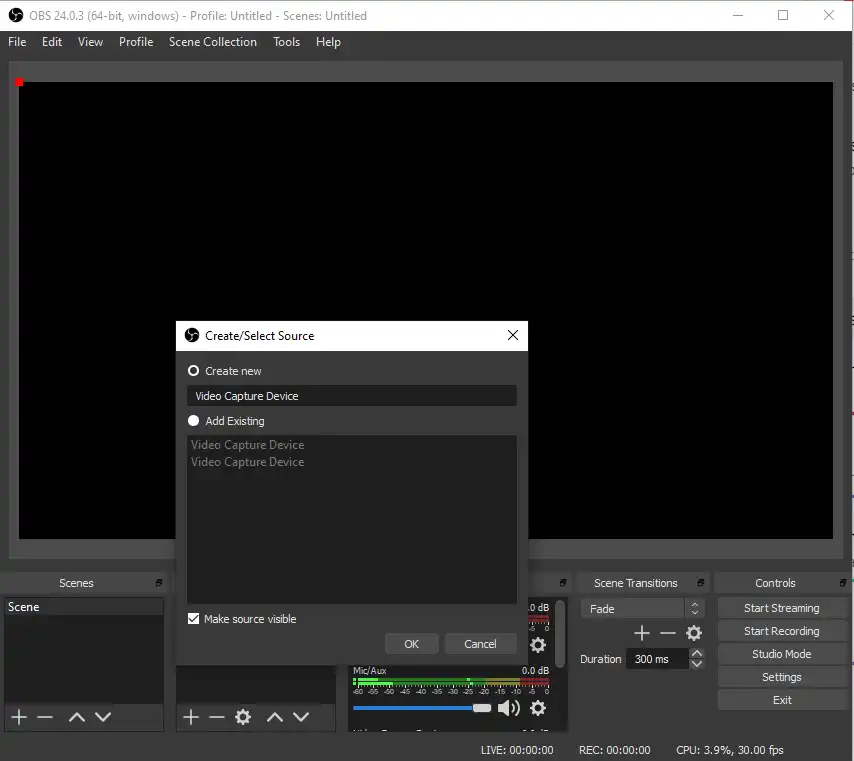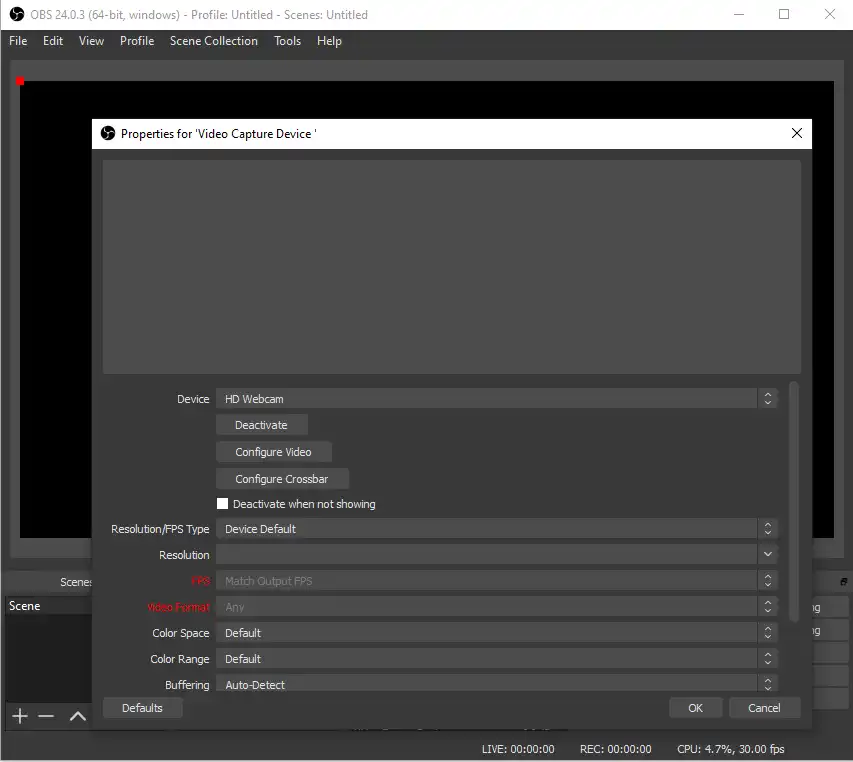 Choosing a Microphone and Headphone device is very similar. Just use Audio Input Capture & Audio Output Capture.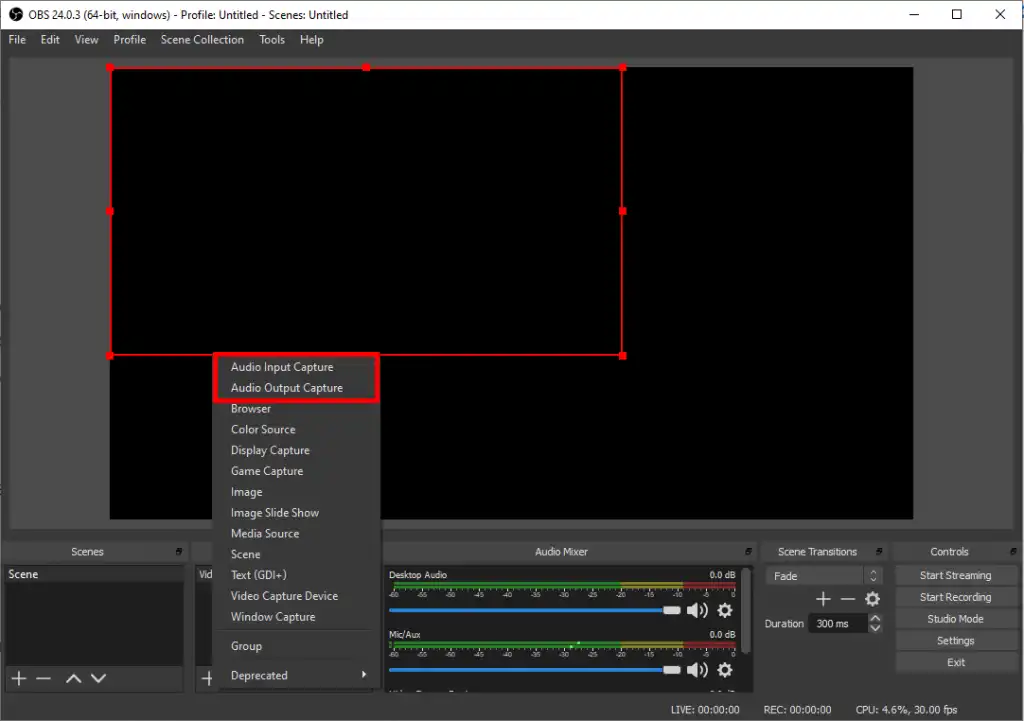 Stream Desktop: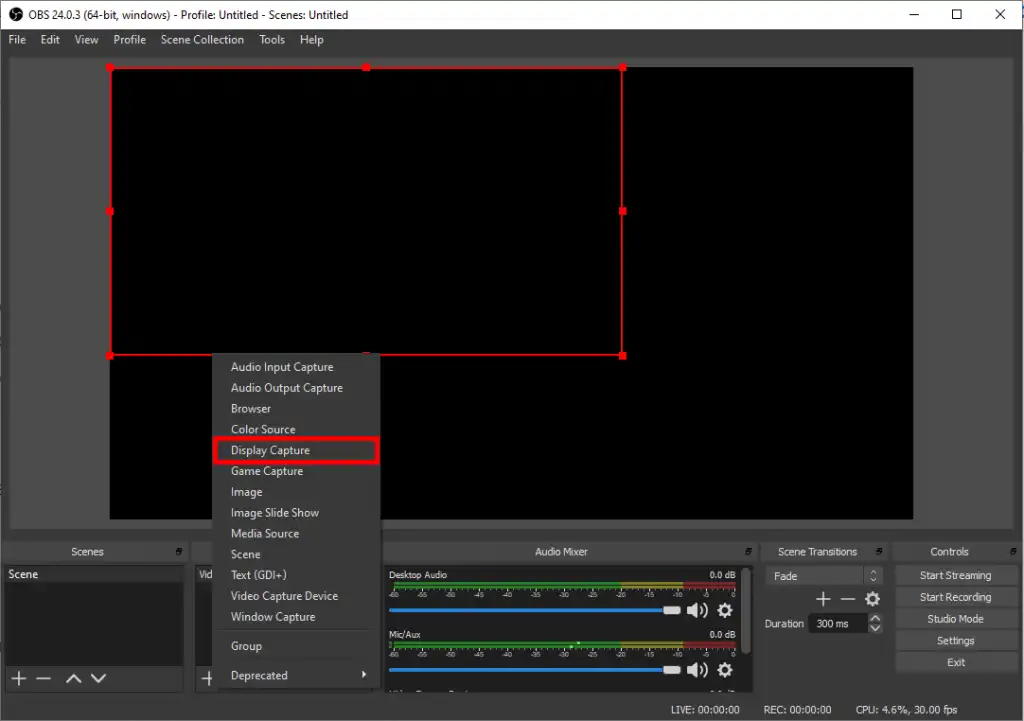 Press the + button at the bottom
Choose Display Capture as source and enter a name. Then press OK
Stream Games: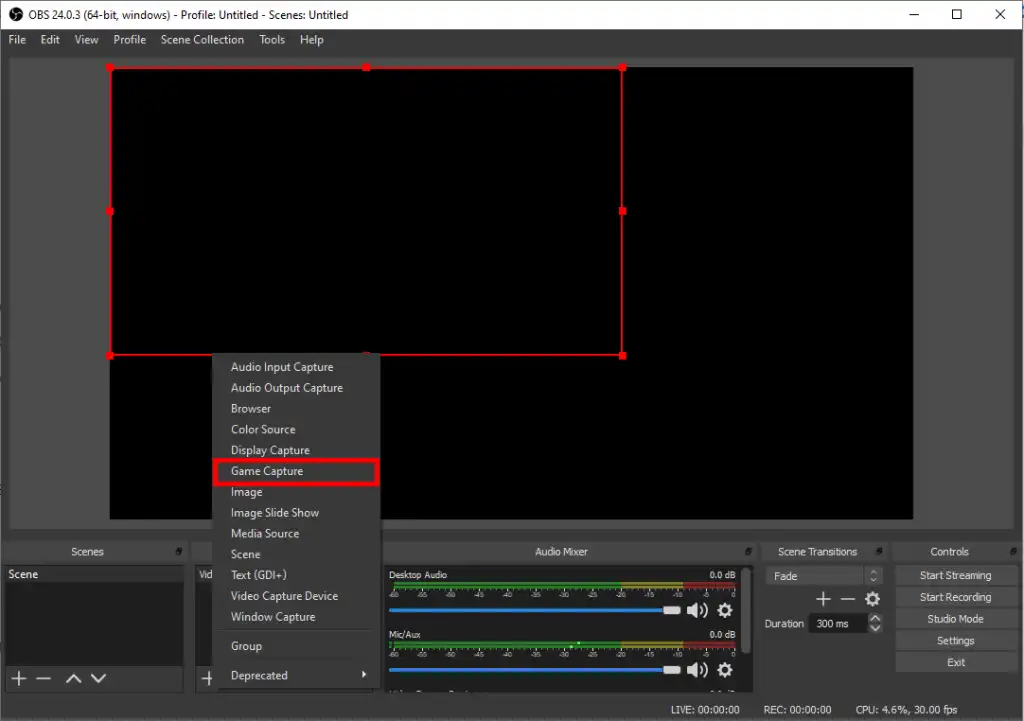 Press the + button at the bottom
Choose Game Capture and enter the name of the game you intend to stream.
Advanced OBS Settings
Chroma Key Settings:
First, you need to check if your green screen fully covers your background. If it is not, you can easily crop the video in OBS. You do that by holding down your ALT key and grab the sides of the video in the main menu.
Right-click on the camera device
Select Filters.
Now go to the Effect Filters panel and press Add (the + button)
Choose Chroma Key and enter a name. Then press OK
You might have to adjust the settings for the effect to find the sweet spot. Play around a bit with the options and sliders until you find something you are happy with.
Overlays:
You can add logos and other images through overlays.
Press Add on your source panel and select Image.
To help you get started with OBS Studio, check out this video below from a channel called Hammer Dance. He covers the best settings in OBS to start live streaming.
The Key to Become a Successful Twitch Streamer
To become a Twitch streamer, you need to focus on creating good content. As a streamer, you are an entertainer. Your goal should be to tell a story. We have some tips below to help you create the best content possible.
Find your niche
You need to decide what your streams should about. Most people pick their passion, hobby, or a topic they are experts in. You should also focus on finding what makes you unique, a niche. By finding a unique voice, you differentiate yourself from all other similar streams out there.
Ultimately, it comes down to one question; why would someone watch my stream and not somebody else's. Once you have that question answered, you will have a clear advantage over most people starting with streaming.
Consistency
Consistency is essential to growing your viewership. You will need to upload regularly, even if you don't get many views. Make streaming a habit and stick with it. If you are consistent long enough, eventually, you will grow your audience.
Scheduling
To be a Twitch streamer, have a clear schedule when you go live and make sure to tell your audience. Display your streaming hours on social media and share it on stream. People should know exactly when you go live. Scheduling lets your audience plan around your stream, just as they watch their favorite tv-shows every night.
Be interactive
If you don't interact with viewers on stream, you are missing the point of streaming. Let your audience be a part of the experience. Make them the stars of the show. Audience interaction is key to building a loyal fanbase. Here are some ways to engage your viewers:
Q&A Section
Polls
Contest or giveaways
Live Streaming Events
Fundraising for a cause or charity
Behind the Scenes
How to Monetize a Live Stream
Through monetization, you can earn enough money to invest back in your content and help you build a brand. Eventually, you could even make a living through streaming. There are many ways to do this. It is probably best to have several streams of income.
Of course, at the start, you only need to worry about creating good content. Only when you have built a solid following will it make sense to monetize. Below is just an overview of the possibilities available to you once you have achieved that first step.
Affiliate Links
Affiliate Marketing is when you promote other people's products for a share of the revenue. This is a great way to monetize a stream or any content on the internet. There are many affiliate programs to choose from, Amazon affiliates being the most well-known.
Merchandise
If you have a large enough following, merchandise is a great way to monetize a stream. Merch could be in the form of a branded t-shirt, mug bumper stickers, and much more. You can create an online store and link to it through your streaming provider.
Sponsorships
You can make sponsorship deals outside of the streaming provider. If your viewers like and trust you, it would be easy to promote a product or service tailored to them.
How to Monetize as a Twitch Streamer
Since Twitch is the largest streaming platform today, it deserves its own section because of its unique programs and features for monetizing streams. To be a Twitch streamer long-term, you need to monetize and grow your content.
Twitch Affiliates
As a Twitch streamer, you need to stay committed to join Twitch Affiliates. But once you do, the rewards will potentially be enormous.
Requirements:
Stream for more than 8 hours in the last 30 days
Have at least seven unique broadcasts in the last 30 days
Receive at least an average of three viewers per stream
Have at least 50 followers
Twitch affiliates can have paying subscribers and split the revenue with Twitch. They also earn a share of the revenue generated from video ads on their channel.
As a Twitch affiliate, you will also be able to earn through Twitch Bits. "Bits" are a type of mini-donations from viewers. You can learn more about Twitch Bits here.
Twitch Partners
When you have become a Twitch Affiliate, you have achieved something very few twitch streamers have. The next step is to become a Twitch Partner. This takes even more hard work. You need to think about this long term if you are considering joining Twitch Partners.
You can become a Twitch Partner by following the Path to Partner:
Stream for more than 25 hours in the last 30 days
Have at least 12 unique broadcasts in the last 30 days
Have at least 75 average viewers in the last 30 days
As a Twitch Partner, you get more tools to help you grow your channel and brand. You get many customization features, priority support, access to exclusive promotional opportunities, and much more.
In Conclusion
We hope you liked our guide on how to become a twitch streamer. It is essential to have the right expectations; becoming a successful Twitch streamer will take time and hard work, remember not to give up.