Gaming is no longer just about fun. If you're anything like us, the monetization of gaming has been a welcomed addition. Being able to earn income while doing what you enjoy the most? Priceless.
Yet, many gamers talk about how streaming on YouTube Gaming is the very best method while hearing conflicting arguments that Twitch is still superior. So, which one is better for streaming after all? 
We have sifted through the internet to gather the facts regarding both streaming options. Below, we're presenting our findings in this Twitch vs YouTube Gaming comparison in the hopes that you can make the right streaming decision for yourself as well.
Intro To the Competitors
Before comparing the two gaming services, we need to get to know them a little better first. Let's start off with a briefing of each streaming platform to familiarize yourself with how they came about and what they offer.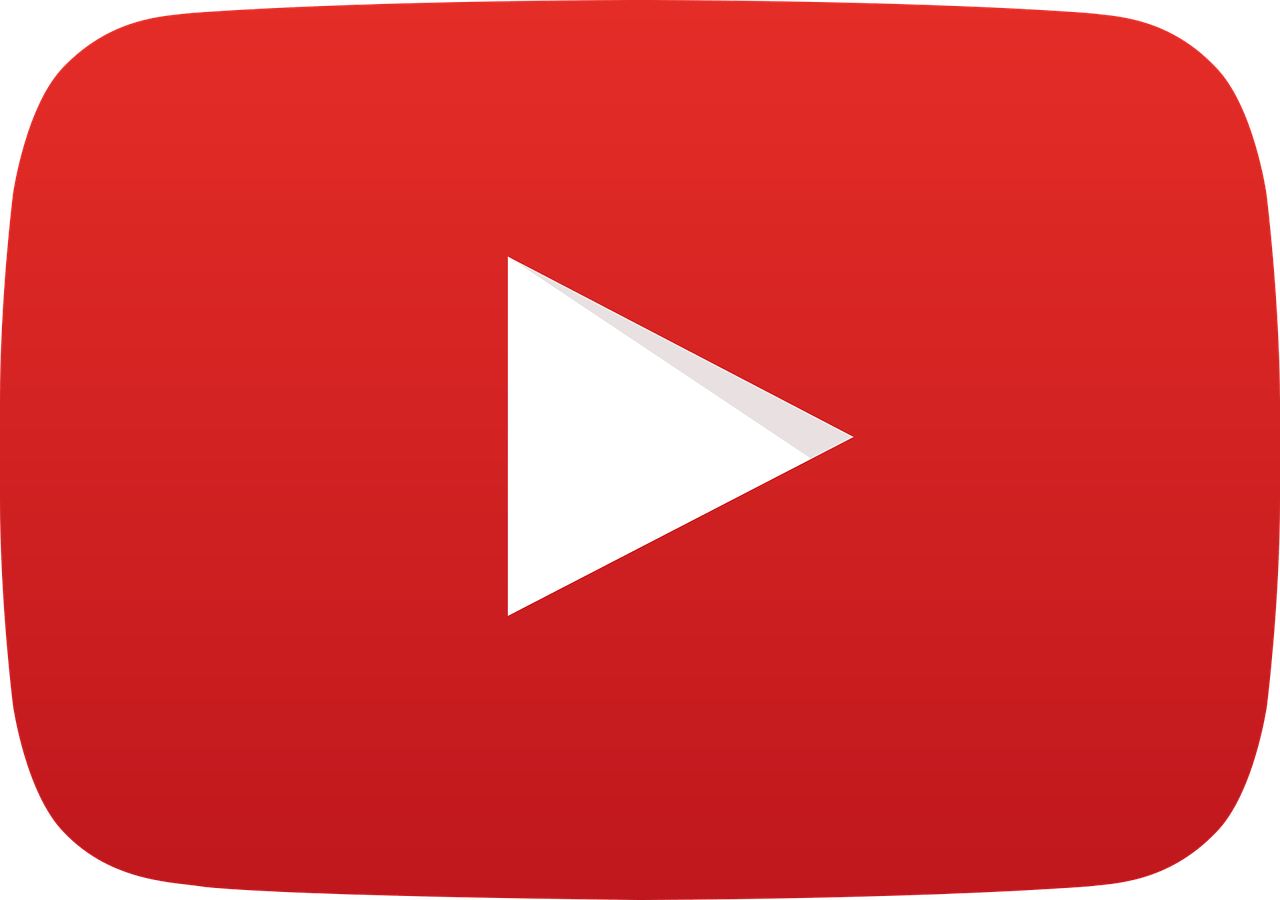 YouTube Gaming
YouTube blazed a new trail for video content when it launched back in 2005. Since then, countless brands have tried to take a cue from the video content giant, yet none have provided the same level of experience that YouTube is known for.
YouTube Gaming, however, is a bit newer. As the generation of kids raised on video games has gotten older and delved into the video game watching market, YouTube Gaming grew into one of the most popular places to watch games online.
Despite YouTube's launch of this proprietary game streaming platform, YouTube Gaming has struggled to keep up with its competitor Twitch, which has skyrocketed in popularity as of late. 
Still, YouTube is quite a force to be reckoned with. And since the YouTube Gaming launch in 2015, more and more streamers have migrated back to the beloved YouTube to take advantage of this new feature, now a part of YouTube Live. 
YouTube Gaming has seen moderate success since its inception. Depending on who you ask, some people may even say YouTube Gaming is much better than Twitch. YouTube TV offers many features you won't find on Twitch, making it one of Twitch's only true competitors.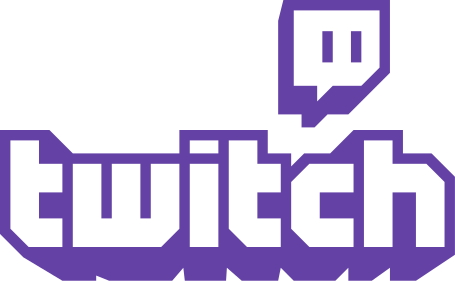 Twitch
Twitch was born soon after YouTube, in 2011, yet its rise in popularity was much slower. Today, Twitch is a beloved streaming service and has become especially popular amongst the gaming community. 
Twitch.tv actually started out under a different name, Justin.tv as a general streaming service. It did start out with a focus on gaming streaming, and that portion of the business took off. Eventually, the company closed Justin.tv in favor of rebranding as Twitch, a service geared mainly toward game streaming. 
Today, Twitch is starting to cover live non-gaming events as well, like conferences, music performances, and even workouts. 
Twitch grew so quickly in popularity as game streaming became more common that giants Amazon and Google both sought to buy the business. Amazon ultimately won the bid, and today Twitch sees over 140 million unique users per month with over 3.8 million broadcasters. 
Although Twitch is much newer when it comes to the game streaming space, it's hard to compete with – but YouTube Gaming puts up a good fight.
Twitch vs YouTube Gaming Comparison
User Interface
User interface refers to how the user interacts with the computer. It's essentially how a user engages with the software and the actions they take to use it. To kick off this discussion, let's take a look at the user interface of both platforms.
YouTube Gaming
YouTube Gaming (YTG) has a simple UI. However, it does take up a bit more space on your screen. You may also notice that it displays more clutter. Since YTG's main goal is to advertise the streamer's primary YouTube channel, there's no way to do away with these ads.
Having said that, YTG seems to handle video quality much better. It offers different resolution options, similar to how regular YT works. Depending on a viewer's connection, they can select the best resolution for them. 
YTG also presents some DVR-like features. You can pause a stream and pick back up where you left off and even rewind if you need to. This feature gives YTG major points over Twitch.
Twitch
Twitch also offers a simple UI, with features and options listed to the left side, chat on the right, and the stream front and center. 
There are a few downsides to the interface, however. It can get frustrating when you're trying to choose the appropriate video quality. Terms like "Medium" or "Mobile" aren't intuitive or explicit in any way. 
Finally, you won't find the same DVR features that you get from YTG here. If you miss something on the stream, you'll have to wait until the stream is finished and uploaded to rewatch.
Revenue
Today, revenue is extremely important for gaming streamers. You want the fewest barriers to your income. 
YouTube Gaming
YTG uses YouTube's advertising model and partner program, which has a significantly lower entry barrier, making it very useful for even smaller channels to make money.
The model also allows donations, but the offerings are typically much smaller than those given on Twitch.
Overall, revenue for YTG gamers is lower than for Twitch gamers, but that could change as time goes on.
Twitch
Twitch also supports a system of advertising partners, though they present a much higher barrier of entry. Twitch users will benefit from regular donations and subscription plans, though. 
If you can get a sponsorship deal on Twitch, you have the potential to make even more.
You'll get a higher overall revenue when streaming on the Twitch platform.
Chat/Moderation
The chat itself should never be overlooked. Additionally, you want to be aware of the moderation tools at your disposal when using the chat.
YouTube Gaming
YouTube Gaming doesn't offer much in terms of moderation tools or incentives for viewers. Without moderation features, it puts quite a limit on the chat engagement, making Twitch the obvious winner of this direct comparison.
Twitch
Twitch chat is iconic and the most integral part of the platform. When someone subscribes to your channel, they'll get access to your emotes, which they can then use in other channels to show off their subscription.
Twitch chat also offers some pretty unique moderation tools. You can even use bots, like NightBot, which allow you to automate your live stream chat. Tools and bots like these give more power to control the conversation and make it more interactive for everyone.
Audience
If your goal is to make money streaming, the audience you have access to plays a significant role. You want to know that you have access to a wide enough audience and that your audience will know when to tune in to your streams.
YouTube Gaming
YTG has a significantly smaller audience than Twitch, but it is excellent at reaching followers you already have. Since YTG notifies all of your online subscribers when you start streaming, and people frequently browse YouTube when they're bored, there's plenty of opportunity to real in your following every time you go live. 
Twitch
The Twitch audience is massive when compared to YTG. Twitch is often streaming exclusive access to major live events, like The International, which brings people to the platform from all over. 
Even though they're great at reeling in new audience members, Twitch struggles with reaching your followers once you start streaming. Twitch uses email notifications to let your subscribers know, but not everyone checks their email frequently enough for that to be useful.
Accessibility of Content
The way viewers find your content is another factor to think about when deciding whether to use Twitch vs YouTube Gaming for streaming.
YouTube Gaming
The YouTube platform has an excellent algorithm that promotes videos based on what a viewer has previously watched. So, if someone is watching Fortnite streams on repeat, the chances are much higher that it will recommend your Fortnite streams to that particular viewer.
Still, there's no guarantee. YTG is most likely to recommend the most active and engaged streamers and those with a higher number of followers.
When YTG saves your streams, it creates a thumbnail image of the video, making it easier for subscribers to get the gist of what your stream is about. Something as simple as a thumbnail makes the content more accessible and understandable. 
Twitch
On Twitch, viewers will need to initiate their own browsing or search to find the streams they would like to watch. When someone clicks on a video game they'd like to watch, Twitch shows them a list of streamers organized by the number of followers, with top-performing streamers listed first.
This list organization could be good or bad news for you as a streamer, depending on where you fall in the ranks. If you're still a relatively new streamer, your name won't likely be listed anywhere near the top, making it hard for new viewers to find you. However, if you're already pretty established in the game streaming world, this could be a great way to get more exposure and continue building your following.
Content Rules
Each platform has its own set of rules to keep streamers in line and protect viewers. Let's look at the content rules for both YTG and Twitch and explore how they differ.
YouTube Gaming
YouTube Gaming uses a three-strike rule system, giving two chances before the platform penalizes a streamer. When you hit your third strike, however, YTG strikes by limiting your monetization efforts. 
Impersonation
Spam and deceptive practices
Nudity/sexual content
Suicide/self-injury
Harassment/cyber-bullying
Violent criminal organizations
Sale of illegal goods
Content featuring firearms
Hate speech
Violent/graphic content
In comparison to Twitch, YTG's three-strike policy is quite lenient. Twitch doesn't give that many chances.
Twitch
On the other hand, Twitch is much quicker to ban streamers and viewers alike for various reasons. Some of the actions that may require a suspension from Twitch include:
Breaking the law
Evading suspension (can earn an indefinite suspension)
Self-destructive behavior
Spams/scams
Violence/threats
Extreme violence/gore
Hateful conduct
Unauthorized sharing of private information
Nudity/pornography
Impersonation
Intellectual property rights violation
Do note that the suspensions from Twitch are usually temporary unless rules are repeatedly broken or disregarded.
Three Main Considerations
There are pros and cons for both sides. If you're still stuck trying to figure out which platform to use, keep these three primary considerations in mind:
Saves – YTG saves all of your streams automatically. This feature makes it much easier for your viewers to keep up and rewind anything they missed, maximizing the time that you can earn money from ads.
Accessibility – Twitch is available on just about any device, including phone, computer, Xbox, PS4, and more. Viewers can also watch your stream from any of these devices. YTG does not allow creators to stream from a mobile device until they reach 1000 subscribers.
Community – Twitch has the most prominent community support option since Amazon owns it. This partnership brings in loads of Amazon Prime subscribers and supports the massive (and growing) audience on Twitch.
These are three pretty big factors in your decision-making process. Which one holds the most weight for you? That could point you in the direction of the best streaming service in the debate of Twitch vs YouTube Gaming for streaming.
In Conclusion
Twitch vs YouTube Gaming; so which one is better for streamers?
It would be nice if there were a clear-cut answer as to which platform is better, but the truth of the matter is that "better" depends on what you're hoping to get from your game streaming experience.
Twitch is king when it comes to revenue and audience size. YTG, on the other hand, can be more engaging and can carry over followers to your traditional YT channel.
Revisit your game streaming goals and ask yourself what you want most from it – is it more fans, more money, or a better overall experience? Figure that out first, and then use our guide to determine which streaming platform is right for you.
If you want to learn more about live streaming, check our ultimate guide here.