Vlogging has evolved into a new form of media, drawing massive audiences all over the world. Whether you want to share some passion or hobby, or you want your business to reach new audiences, vlogging has amazing opportunities for you.  But how do you start a vlog in 2020? In this ultimate guide, we cover everything you need to know about starting a youtube channel and making a living off of vlogging.
Vlogging takes time to learn, effort, and strategy. It is not as simple as just picking up a camera and start filming. It was hard to find an in comprehensive depth guide on the subject. So we created one ourselves. In this ultimate guide, we cover everything you need to know about how to start a vlog, from what camera to choose to how to grow and monetize a youtube channel. We set out to make this the only vlogging guide you'll ever need.
The Best Time to Start a Vlog is Now
A common question heard these days is if it is too late to start vlogging. And the answer is: Absolutely not, from a historical perspective, this new form of media is just in its infancy, with many opportunities and growth in the future. As youtube continues to grow, as well as other platforms, and vlogs become more mainstream and accepted as a form of media and entertainment, the best time to start a vlog is now. 
Find Your Niche
Before you go out and start a vlog, you need to find a niche or topic for your videos. A niche is the core theme of your content, something that connects all your videos. Picking a niche and sticking with it is where most people often have their first troubles. You might already have something in mind, or you are still looking for inspiration.
The truth is that in today's interconnected world, almost any hobby, passion, or interest has a sizable audience. So, when picking a topic or niche, think instead of what you are passionate about or have an interest in. Picking something you like doing encourages you to stick with the plan, even when things get tough.
 Equally as important is to pick a niche where you think you could add value to what is already out there. Ask yourself how you can differentiate your content and offer something unique?
These can be hard questions to answer. It is critical to think from your audience's perspective. Why would they want to watch your content and not somebody else's? It also helps to understand who your target audience is. Who are you making the content for? What do they like?
Get inspiration
You don't have to reinvent the wheel to start a successful vlog. A better approach would be to take inspiration from people that are already doing something similar to what you want to do. 
The chances are that if you want to start a vlog, you already follow some vloggers. Before you jump in and start making videos, a good idea might be to study their channels. Look at what they are doing well. Also, ask yourself these questions:
What video format are they using?
How often do they upload?
What editing techniques do they use?
How long are their videos?
What thumbnails are they using?
What keywords are they using?
Getting inspiration from others does not mean cloning their content. But you can pull different ideas and formats from channels and videos you like and then add your unique touch. The best kind of creativity often comes by combining different fields, topics, formats, and ways of doing things to create something new and unique.
Setting the right expectations
While it is possible to become very successful with vlogging, it is not an easy path to fame or fortune. You need to have the right expectations and mindset along the journey if you are going to persevere.
It is unrealistic to expect to gain a significant viewership and start making money in just some months. The hard truth is that you should be willing to do this for a very long time without any rewards if you want to be successful. And even then, success is not guaranteed. Making content online is fiercely competitive, and you have to be willing to think long term.
The people that start youtube just for money or fame often fail. Yet, the people who start something they are passionate about or provide genuine value have much better odds. This fact should not discourage you, however. If you are willing to work hard and play the long game, it is worth it.
How Youtube Works
To avoid making tone-deaf content that nobody watches, familiarize yourself first with the youtube platform. Understand what drives clicks for videos and how the youtube algorithm operates.
Thumbnails
Thumbnails are one of the key deciding factors on why people click or don't click on your video. As humans, we respond much stronger to visual senses more than anything else. And a thumbnail is a visual representation of your video.
As a default, Youtube automatically selects a screenshot from your video as the thumbnail. But most professional YouTubers make their own. 
A good thumbnail grabs the eye and communicates what your video is about. Think of it as an ad for your video.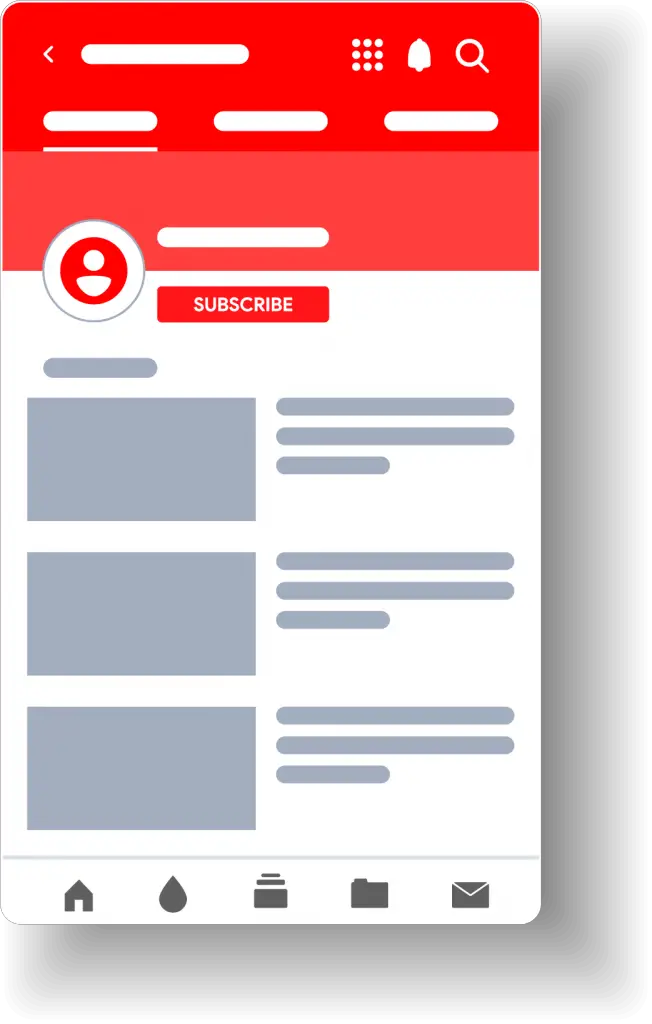 Here are a few tips for creating great thumbnails:
Use colors for contrast: By using intense colors and contrast, you can make your subject stand out or "pop" This is one way to get visual attention from someone scrolling through thumbnails.
Have text in your thumbnails: Having text in your thumbnail that adds to your title is a great way to stand out from the crowd.
Bold or heavy fonts: If you decide to have text in your thumbnail, use bold or heavy fonts to make the words "pop." It is also common to have bold outlines around the words to further make them stand out.
Pose a question: Posing a question in the title and thumbnail is a great way to get attention. It does not have to be done with words necessarily. It could also be done through a facial expression or a picture. Use your imagination.
Use Facial Expressions: If you look on the YouTubes trending page, you can see that the wast majority of thumbnails heavily rely on facial expressions. Often very animated. It is in our nature as humans to react to human faces and facial expressions.
Uniqueness: It might sound counterintuitive, but sometimes a good tactic might be to do something completely different from what we mentioned above. Because so many follow these practices, a way to stand out is to go against the grain. A unique thumbnail can catch the eye if it is done right. This is, of course, harder to do, and there are no guarantees.
A tip if you plan to use any of the tactics above 
It is never a good idea to misrepresent a video through a title or thumbnail just to get more clicks. Your audience will not appreciate it, and while it might lead to some short term gain, it does not last.
Also, a really good thumbnail or title can never substitute, making good valuable content for your audience.
How to make a thumbnail
The easiest way to make a youtube thumbnail is through canva. An online tool designed for making youtube thumbnails, channel banners, and more. It has a variety of tools for full customization and is easy to learn. A lot easier than downloading and learning photoshop.
Size and file requirements for Youtube Thumbnails:
The ideal size of a thumbnail is 1280 x 720 pixels or an aspect ratio of 16:9.
The image should be 2MB or smaller.
The image should in .jpg, .gif, .bmp, or .png format
Keywords
What is the point of making great videos if people don't find them? Before we cover titles and descriptions, it is important that you understand keywords and how they work.
 Keywords are the words or phrases people search for when they are looking for a specific video or question. Youtube is essentially a search engine for videos, so by targeting the right keywords, you can get your videos seen by people.
By using a keyword-research-tool, like Google's Keyword Planner, you can find what keywords people are searching for. You can also do some spying on your competitors and find what keywords they are using in their titles and video descriptions. By using those words or phrases in your titles and video descriptions, you improve your SEO.
Tags
Like keywords, tags can also connect you with people interested in the channels topic or niche. By using tags on your videos can help you rank higher on search and people finding your videos.
Titles
Good titles are short, concise, and entertaining. Like a good thumbnail, a good title should entice interest in the viewer and give them a reason to click on your video.
There are a few ways to achieve this through some copywriting fundamentals:
Include your main keyword
Always include the primary keyword you want to target in the title of your videos. The keywords in your title are one of the main factors for making your content discoverable.
Questions: As you might have noticed, many vlog titles on youtube are actually asking a question. A title with a question can make someone actually interested in clicking on your video to find out the answer.
Be Specific: Have you ever wondered why so many video titles have numbers in them? For example, "Top 5 x" or "the 8 best x for 2020" Many titles also contain specific words like How, here, where, why.
There is a reason for this; as humans, we are attracted to the specific. We are more likely to click on a video called "Top 7 Cameras For Youtube in 2020" rather than "The Best Cameras For Youtube."
Description
Your video description has two jobs; Describe the video or provide any related resources. And improve your ranking and SEO, so the video shows up on search.
Use target keywords in the video description, ideally, in the first couple of sentences. Also, make sure to repeat those keywords for the best results. Don't overdo it though, if you repeat a single keyword more than three times; your content might be flagged for keyword stuffing.
Analytics
YouTubes Creator Studio gives great information and insights about your audience and channel on the analytics page. Through this tool, you gain unbiased feedback you can use to grow your channel.
Here is some information you get out of the analytics page:
Views: This stat shows how many views your channel gained overall. A video must be watched for 30 seconds or longer to count as one view.
Watch time:  Watch time is how long people are watching your videos in total.
Average view duration: Arguably, one of the most important stats. This statistic measures the average time people watch your videos by dividing Watch time by total Views. Is your audience watching the whole video, or are they skipping parts? 
Having a high average view duration is rewarded by the youtube algorithm and essential to growing your channel.
Subscribers: Through the subscriber's analytics page, you can see if you are gaining or losing subscribers and what videos brought in the most subscribers.
Likes/Dislikes, Comments, Sharing: Keep an eye on these stats to check if your audience is interacting with your videos and how they respond.
Demographics: Get to know the demographics of your audience to tailor content accordingly. What countries are views coming from? What age and gender is your average viewer? 
Traffic Sources: This is another important statistic that shows how people find your videos. Did they search for a specific keyword, did your video get recommended to them, and so on.
Revenue: Through the revenue report, you can see how much money you are making from ads and other income streams on youtube. You get to see the estimated revenue projection and what videos did well. By identifying trends and patterns, you can adjust your strategy to make a steady income.
There is, of course, much more information from the analytics page we did not cover here like audience retention, playback locations, playback devices, and more. Using this information the right way can really boost the growth of your channel.
How to Create a Youtube Channel
Once you have a niche and understand how youtube works, it is time to create a youtube channel. It is entirely free and doesn't take more than a few minutes. Here are the steps: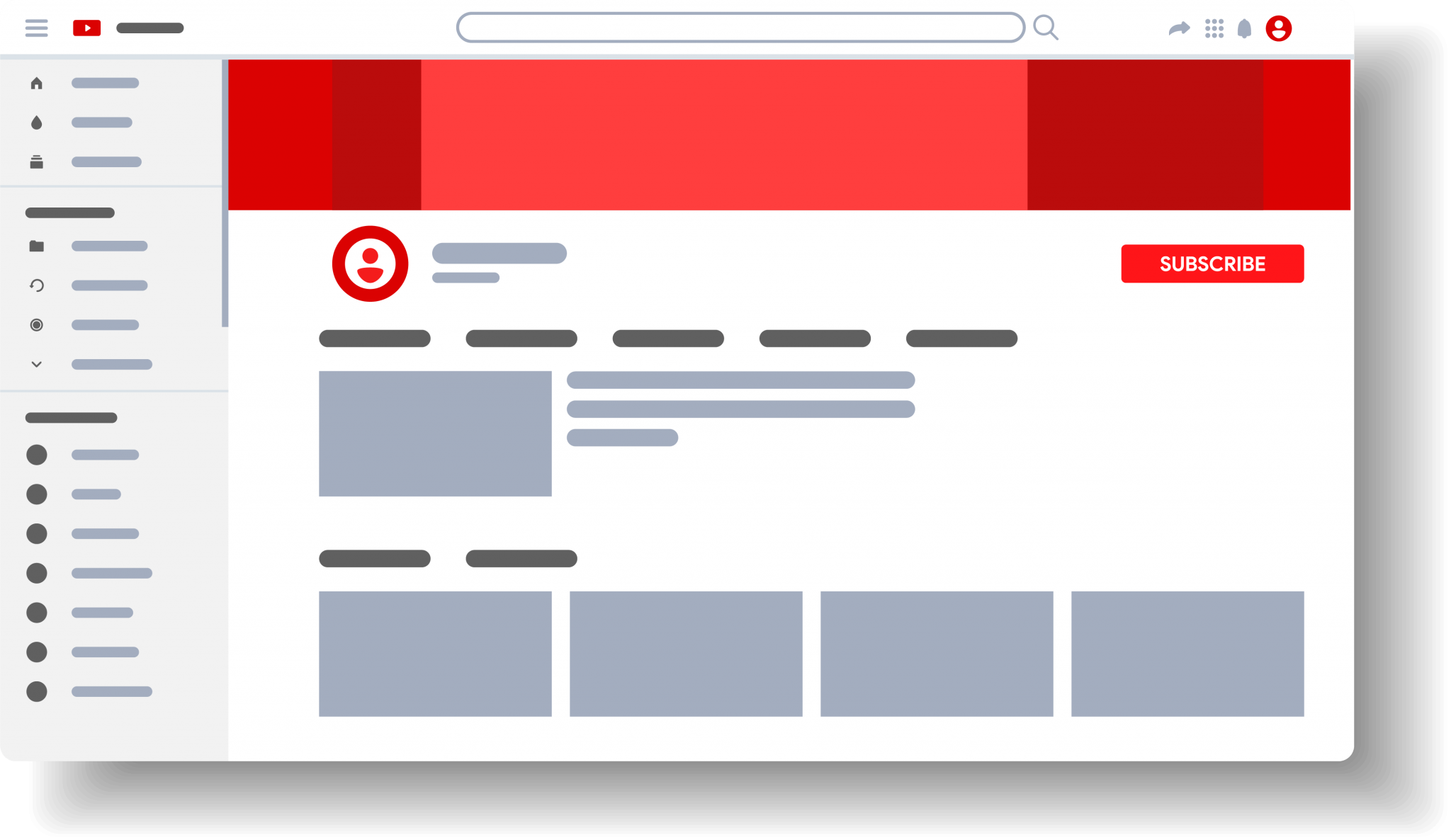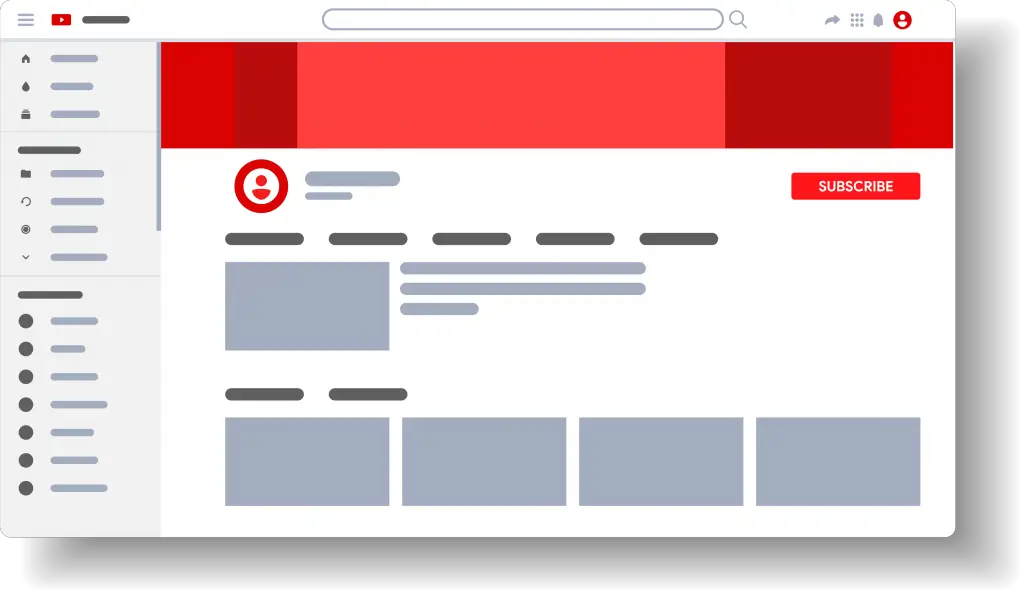 Create an Account:
First, you need a google account. The second step is to create a youtube account. You can do that here: https://www.youtube.com/create_channel.
Verifying Your Account:
You need to verify your account to upload videos longer than 15 minutes and have custom thumbnails. It is quick and simple to do through your phone number.
Naming your channel:
When naming your channel, you have two options, either use your personal name from the google account or have a custom name.
Channel art:
When creating your youtube channel, there are two pieces of channel art you need to worry about: The Channel Banner and the Profile Picture. 
A Channel banner is a wide image displayed on the header of your channel. The profile picture appears on youtube and all other google accounts. 
Make sure the channel art represents your brand and personality of your channel. The best way to make a professional channel art is by using a tool like canva mentioned above.
Here are the Ideal Dimensions for each as recommended by youtube:
Banner –  2560 x 1440 pixels
Profile – 800 x 800 pixels 
Using these ideal dimensions ensures your channel art is displayed correctly across all devices like computers, smartphones, tablets, and TVs.
Also, make sure to add any relevant links to other social media on your channel banner.
Channel Description
You have up to 1,000 characters to use for a channel description. A good channel description is short, concise, and includes target keywords to make your channel discoverable.
Channel Trailer
Youtube allows you to have a channel trailer on the channel page. This is a chance to introduce yourself to people who are visiting your channel for the first time. 
There are several ways to approach a channel trailer. Some creators have a minute-long video were it is just them describing the channel while others have a fast pace edit from highlights of their content.
Channel Keywords
Through YouTubes Creator Studio, you can add channel keywords relevant to your content. This makes your channel more discoverable.
Organize 
Once you have uploaded a few videos, it is time to get organized. Think of how your audience navigates your channel. The best practice is to categorize videos through playlists.
Vlogging Equipment
While vlogging equipment is important, never let the gear get in the way of you making content. You can make great content with what you have. Here we cover the essentials to get started and when to upgrade your gear. If you want to go more in-depth, check out our Vlogging Equipment Directory.
Smartphone Cameras
When starting, you can simply just use a smartphone. There are some things to consider, though. When filming with a smartphone, it is important to be somewhere well light, as they don't do as well in low-light conditions. It is also a good idea to keep the smartphone as their cameras don't do well when moving or shaking around.
Vlogging Cameras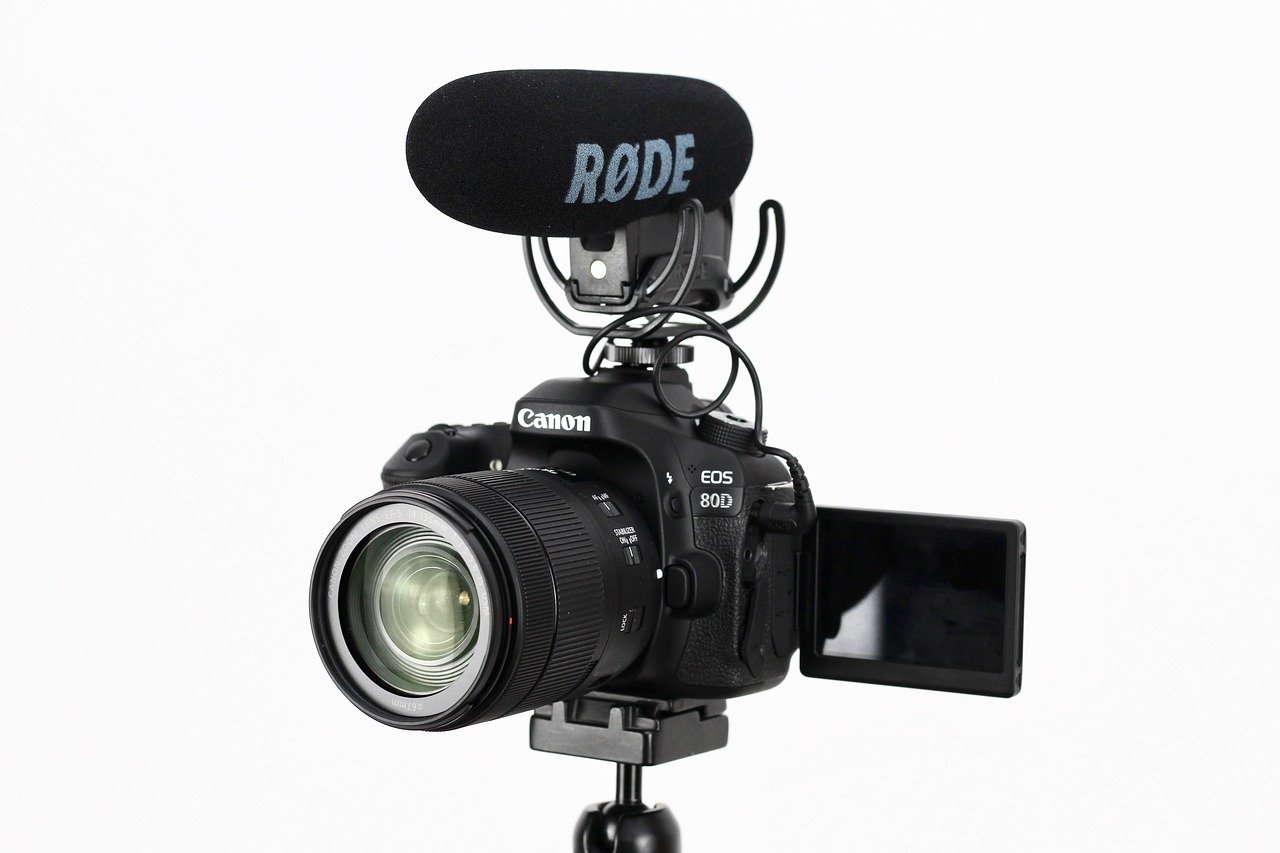 If you are looking into buying a camera for vlogging, there are a few things to look for in specs. Ideally, you want a camera with a flip screen so that you can see yourself while filming. The camera should also have a microphone port as it allows you to bump up audio quality through an external microphone.
There are different kinds of cameras to consider when vlogging, all come with their pros and cons. Which one you choose depends on what type of videos you want to make. Here are the most common camera types for vlogging:
DSLR: For most settings where the camera sits still, the best option would be a DSLR. They are bigger chunkier cameras but give you overall better quality because they have large sensors.
Compact Cameras: For other types of vlogs where you are a lot in motion, a smaller, more compact camera would be a better option. 
Action Cameras: For adventure vlogs and slow-motion shots, you can use something like a GoPro. They are small and compact but also extremely durable. They shoot video with good quality and higher frame rates, making them ideal for shooting slow motion.
Ultimately, you will have to decide on which type of content you are going to make and what would be the best fit.
Microphones for Vlogging
People forgive bad video quality but never lousy audio. So make quality audio a priority. You often want to avoid the built-in mics on cameras as they are generally poor quality.
The most common type of microphone for vlogging is cardioid mics. These microphones primarily pick up sound from one direction, canceling out most noise from other directions. This is ideal if you want to record someone talking with the sound of a truck passing by.
When it comes to microphones for vlogging, there are a few options, which type you choose again depends on what kind of video you want to make.
USB Microphone
 For a desk setup where the microphone is still, you can use a USB microphone. Blue Yeti has great USB mics that capture excellent quality sound. It is also possible to switch between polar patterns on these mics, making them appropriate for most situations where you are indoors.
Shotgun Microphones
Shotgun microphones capture sound primarily from the front, canceling out noise from the sides. Most common for outdoor shoots, where they can capture sound coming from a distance. They can be mounted on a camera like a DSLR or through a mic boom.
Lavalier Microphones
Lavalier mics are small, unobtrusive, and clip onto clothing. These types of mics are ideal for an interview setup. Wireless lavalier mics are a perfect option when shooting a video where you are going to be far from the camera.
Lighting
Proper lighting is also a crucial factor in overall video quality. Most cameras don't do well in low light conditions. A proper lighting setup also makes your videos look more professional and cinematic.
A traditional vlogging lighting setup consists of three main lights. This setup is called the three-point lighting setup. If you want to learn more in-depth about lighting for youtube videos and vlogs, we encourage you to check out our lighting for youtube guide here.
When lighting a person for a vlog, it is also becoming more and more common today to use ring lights A ring light, as the name suggests, is a light formed as a ring. It provides the benefit of three-point lighting because it lights your face evenly. Yet they are easier to set up, often with the camera mounted in the middle of the ring.
Tripod Mounts
With all this gear, you need something to mount it on. Traditional tripods are great for heavier cameras. You can also use selfie sticks for smaller compact vlogging cameras. If you want the durability and mobility of both, you can go with a Gorrila-pod tripod. These tripods are smaller with flexible legs that can bend. They can work with many setups and cameras. The Gorilla-pod is a very common staple in vloggers arsenals.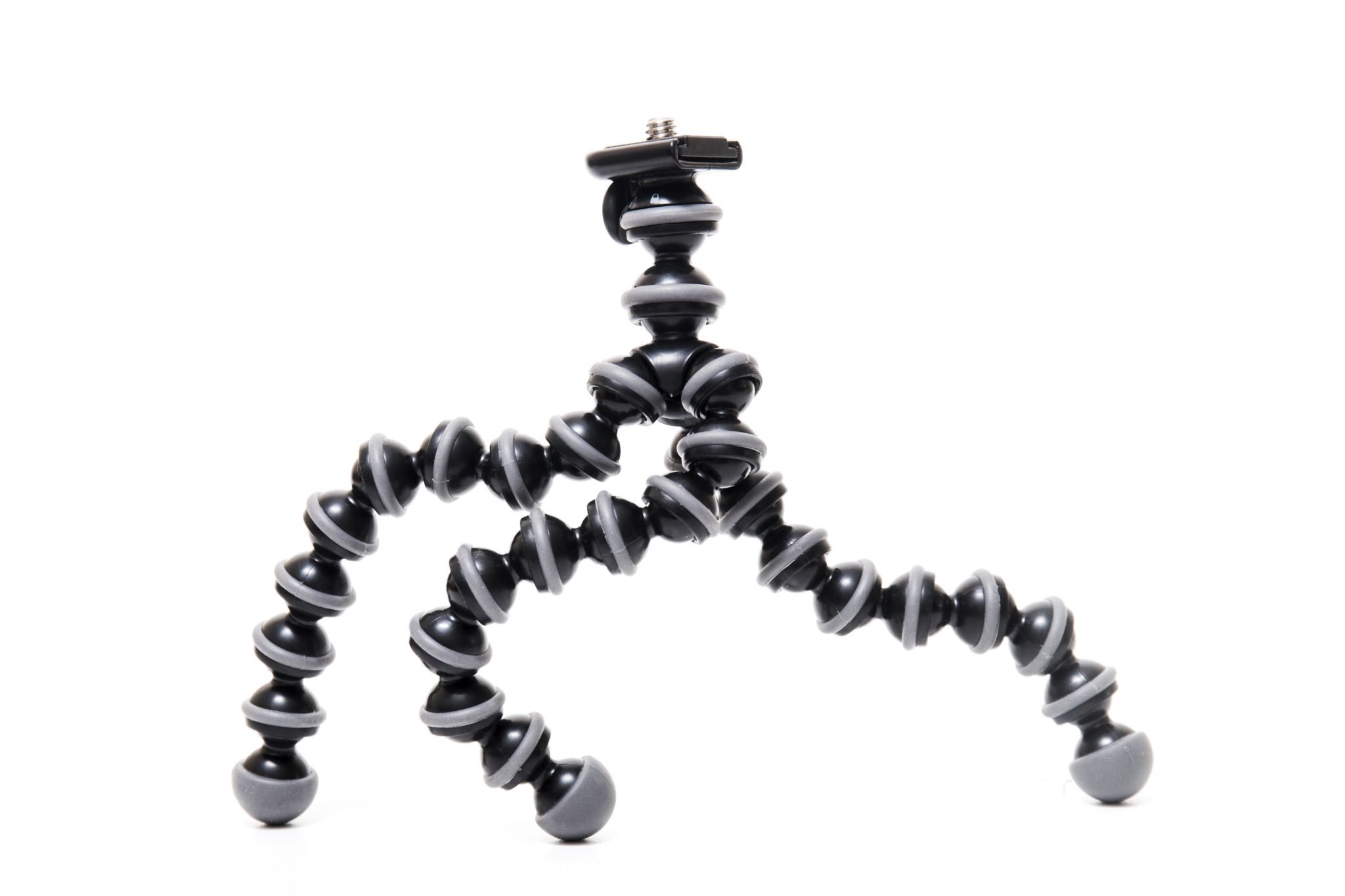 Filming a Vlog
When you have an idea of what you want to do and prepared, it is time to start the production of your first video.
To make it easier for yourself and avoid running out of things to say, it is a good practice to follow an outline. It does not have to be in-depth or a script. Actually, reading from a script is an instant turn off for the viewer.
Often the hardest part of the process is actually picking up the camera and start filming. It feels weird filming yourself at first, but it gets a lot better with time. Of course, there will always be some awkward dead air moments when filming, especially at the start. Don't worry too much as those can be edited out later.
Editing
When you have filmed your first vlog, you enter the post-production phase. In this phase, you edit the video, add music, titles, and effects to enhance the story. You can also edit out any awkward or silent parts and improve pacing.
Software
When starting, iMovie (Mac) and Shotcut (Windows, Linux, Mac) are two good alternatives. Both are free and come with all the necessary features you need to start.
When getting into paid alternatives, you also should consider the steeper learning curve. Professional editing software can take some time to learn. There is a vast array of free tutorials on youtube and other courses online that can help you out. 
Some of the most popular paid editing software is Final Cut Pro (macOS) and Adobe Premiere Pro (Windows, Linux, macOS). Both have everything you need and much more. Even Hollywood features have been cut using this software. Now it also has a large following in the vlogging world.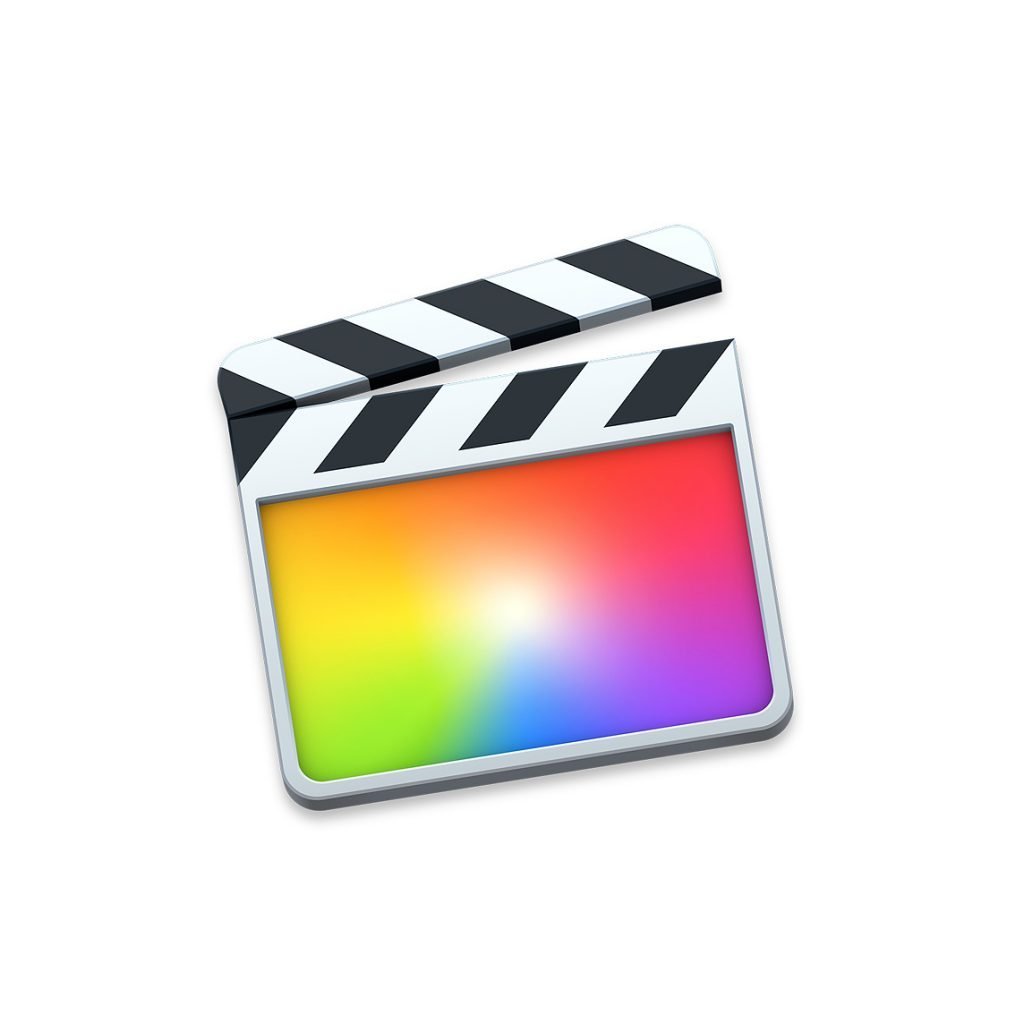 If you want to learn more about video editing software and which one to choose, check out our guide for both free and paid video editors.
Editing tips for beginners
When Editing a video, there are a few tips that can be very helpful when starting.
Prioritize audio quality over video
Avoid "dead air" parts in your video. If you ever watched a video with too much silence, you know just how awkward and unnerving it can be. Simply cut these parts for better pacing or use music in the background.
Do not overuse transitions such as fades between clips
Use jump cuts. Jump cuts are when you remove a section of a clip or "trim" it to improve the pacing of the video. Cutting out portions of silent, dull, or predictable moments.
Use the color correction tool if your video was not white balanced correctly.
Music
By using music in your videos, you can set the theme or mood of your video and add to the story you are trying to tell. But you cannot use just any music or song, as they are protected by copyright, and your video can be taken down by youtube. 
You need to use royalty-free music. There are free and paid options. One of the best free options is the Youtube Audio Library. You can also get good stock music from sites like Audio Jungle.
Promote your Videos and Grow your Channel
To grow your channel, you need to get your videos seen by as many people as possible.  
Share on Social Media
Invite your viewers to follow you on other social media platforms. Also, share your videos there as well. Create Facebook groups and Instagram stories. By utilizing other social media platforms, you can extend your reach beyond youtube. 
Collaborating with other Content Creators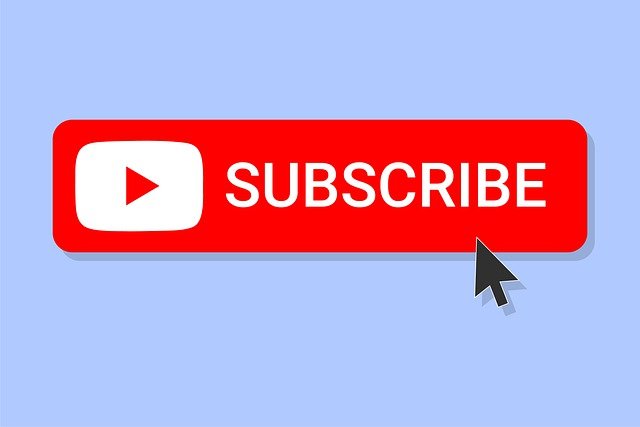 Reach out to other content creators on the platform and collaborate with them. This helps both of your channels to grow and can be of mutual benefit.
Interact with your audience
Interaction with your audience is key to growing your channel. Try to read and reply to as many comments as possible. Also, remember than criticism and "trolls" is"a normal part of youtube. You should not take it personally and never get in fights in the comment section.
Through polls, your viewers can have a say in what video comes next. Polls are becoming more and more popular today. Through polling, you also gain valuable feedback from your viewers about your content.
Patreon is another excellent platform for viewer interaction where your "patrons" get certain perks for supporting you. Maybe a shoutout in a video or something related to your content.
Scheduling
Schedule your content and make sure to inform your audience when they can expect your next video to come out. Like when they tune in a certain time to watch their favorite tv-show. Being reliable and consistent with your content gets noticed by both your audience and the youtube algorithm.
How to Monetize Vlogs
You can indeed make a living from youtube. But it takes a lot of time and hard work. When starting out, don't worry too much about how to make money. If you focus on creating good vlogs with valuable content, you will be able to grow an audience big enough to make money later.
Once you have grown your channel enough and have strong viewership, you can start to consider making money on Youtube. To bring in a steady income, you should at least have a few revenue streams from your content. There are several ways to monetize; below are the most common ways:
AdSense
AdSense is the biggest and most common way of monetizing a Youtube Channel; If you partner with youtube, you can have ads appear on your videos, making you money. 
To join the YouTubes AdSense program, you need to fulfill a few criteria:
Have more than 4,000 valid public watch hours in the last 12 months.
Have more than 1,000 subscribers.
Follow Youtube's guidelines and policies.
When starting, focus on making good quality content to get enough watch hours and subscribers. You can follow your progress through the channel analytics on Youtube Content Studio. Also, remember to follow youtube guidelines and policies. Make sure you don't have any copyrighted material in your content, and that your videos are advertiser-friendly.
Sponsorships
Sponsorships require larger audiences but are worth your time. Video plugs are the most common type of sponsorship on youtube. You mention a product or brand to your audience, often related to your content, earning you a commission. 
With sponsorships, you have more control over what products or services you choose to advertise to your audience. It could be a product or service related to your niche or something very general for larger audiences.
When searching for a sponsor, it is vital that the offering aligns with your content and channel. 
You can choose to put a video plug at Pre-Roll, Mid-Roll, or End-Roll Segments. Another way is to integrate the sponsorship through something like a review.
Affiliate Marketing
Affiliate marketing is when you promote other people's products, earning you a commission. Viewers can click on an affiliate link to purchase the product. One of the best affiliate programs out there is Amazon Affiliates.
The most common form of affiliate marketing on youtube is through reviews. You simply review a product related to the content or niche of your channel. If people buy said product, you earn an affiliate commission. The best practice is always to review a product that you genuinely like and helps your audience. It is also very important to disclose any product or service you are an affiliate for. Not doing so is unfair to your audience and can cause you legal trouble.
Merchandise
Selling merchandise is another way to make money from your youtube channel. This often comes in the form of selling clothing like t-shirts, hoodies, or wristbands.
The main pros with channel merchandise are that you don't share the profits with anyone. You also have more control over the product, and you can better tailor it to fit your audience. Merch is also a great way to connect with your audience and create a brand.
Selling merchandise only makes sense once you have an established audience and fans. By this point, you have a good idea of who your audience is and what they like. Using input from fans and general info about your audience, you can create very successful merchandise.
Creating your own product could be as easy as ordering t-shirts with a custom logo or image. Many white-label companies create all kinds of customizable products.
Patreon
Patreon is an excellent way for your audience to support you and your creative work. With Patreon, you can earn a monthly income by providing exclusive rewards and perks to your supporters. In turn, your subscribers or "patrons" can choose to support you through a fixed amount or monthly.
In Conclusion
If you are genuinely creating valuable and entertaining content, you should not worry about the amount of time it takes to be successful. Just keep going. So many people gave up way too early. In the end, it is the one who never gives up who has the best chances in the vlogging game.