Discord is a handy tool for content creators and companies alike. Knowing how to create a successful Discord server could be game-changing in your project's marketing strategies.
Creating a successful server on Discord is not just about clicking a few buttons. It's about creating a buzz and an atmosphere in your server and turning it into a place where people want to be daily.
By giving your members a reason to return, you will undoubtedly increase server traffic and turn a small side social into a large haven of supporters.
Is A Discord Server What You Need? 
The first thing to consider is whether or not Discord is, in fact, what you need. Discord is a forum-based application that allows for interaction between creators and supporters. It's a constant flow of conversation and back and forth exchanges. To be successful, both parties need to be regularly active and contributing.
What Is The Purpose Of Your Server?
If what you're searching for is an application where you can post updates and news without needing to interact with your community, Discord might not be the software for you. In this case, it's better to choose a more mainstream social media service such as Facebook or Twitter. 
If you know you're ready for interactions with your supporters and want to engage with them regularly, then get ready to create a successful Discord server! 
Who Is Your Server For?
Your target audience is the people you want to be getting into your server. Whether that's online video viewers who enjoy your content and want to interact further with it or your customers who buy a specific product, it's important to know their interests and favored topics.
The best way to gather this information is to run a poll on any previously existing social media or websites you own. Ask your supporters what they want from a Discord server and what would encourage them to join it. This research will be invaluable in deciding what to include in your server.
Find A Niche For Your Discord Server
If you search the Discord community page, you'll find hundreds of pre-existing servers on the same topic. There are financial advice servers, gaming servers, television servers … you name it, it probably exists already! 
For this reason, you need to niche down on a specific topic to help your server stand out from the rest. Give your supporters a unique reason to visit your server instead of anyone else's. Original server ideas include:
A server for your own unique company or business
A server based on new financial trends (i.e., NFT trading or creation)
A server that supports your pre-existing YouTube channel
A new role-playing server 
Generally, Discord servers are created as complementary social media to a pre-existing product or company. This means they already have a unique focal point, and supporters who join are avid followers of the company or product. 
Lay Down The Ground Rules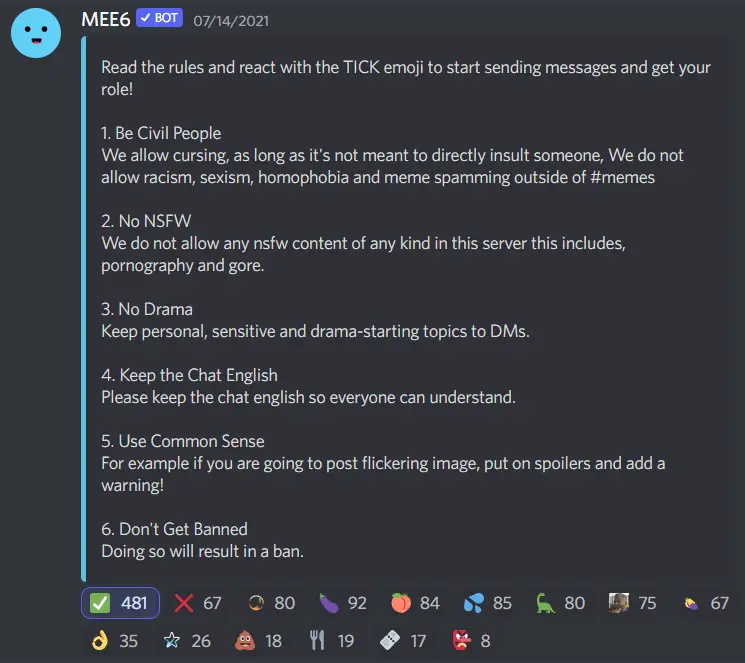 Every successful Discord server has a channel dedicated to the server's rules. This way, every member knows where they stand and what they can and cannot do before they start interacting with other members. 
Create a completely separate channel for your rules and use a bot such as DynoBot or MEE6 to redirect your new followers there when they join.
By using one of the bots mentioned above, new users will need to read the rules in their entirety and then click a reaction to start interacting with your server. This gives the administrator peace of mind that every member has at least seen the rules. If they do start acting up, there can be no excuses! Establishing these rules shows that you know how to create a successful Discord server.
Establish Roles To Encourage Engagement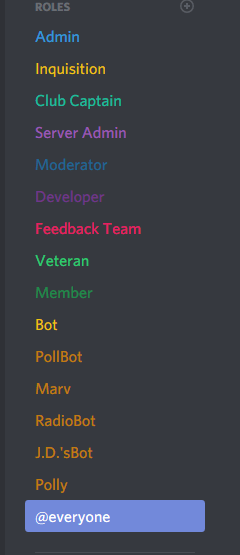 Roles are a fantastic way of encouraging engagement and regular visits to your server. They are essentially a tag that a user receives in your server, and each tag gives users different permissions.
The permissions range from simple messaging and joining channels to more complex abilities like assigning roles and banning poorly behaved members.
Roles can also be assigned through external subscription programs such as Buy Me A Coffee or Patreon. Once followers become paying members, they can unlock a role that gives them more permissions than the default role.
Employ A Committed Moderation Team
With roles in mind, you can set up a role for members you trust to make them moderators for your server. 
These moderators are usually responsible for keeping the channels safe and free of abuse and rudeness. They usually have permission to delete messages and ban members if need be and are seen to be the most responsible members of your server.
Specific permissions they should be granted include:
Kick members
Ban members
Read and see all text and audio channels
Manage messages
Manage reactions
Read message history
Although moderators get these special permissions, they cannot overrule the server owner and administrator. Don't worry; you still have full control! 
You can find out more about Discord roles and moderation right here!
Use Bots Effectively, But Don't Overdo Them.
Bots are a fantastic way of adding idle activities to your server. They usually run some collectible game for your members to play and don't require you to be there to function. Others act as radios and play music in your audio channels for members to listen to whilst browsing.
Popular bots include:
Although bots are a great addition in many cases, it's important not to invite too many of them into your server. They usually ping users with information and talk in chat, so having more than 4 running at any time could turn members away from your server!
Grow Organically, Not Artificially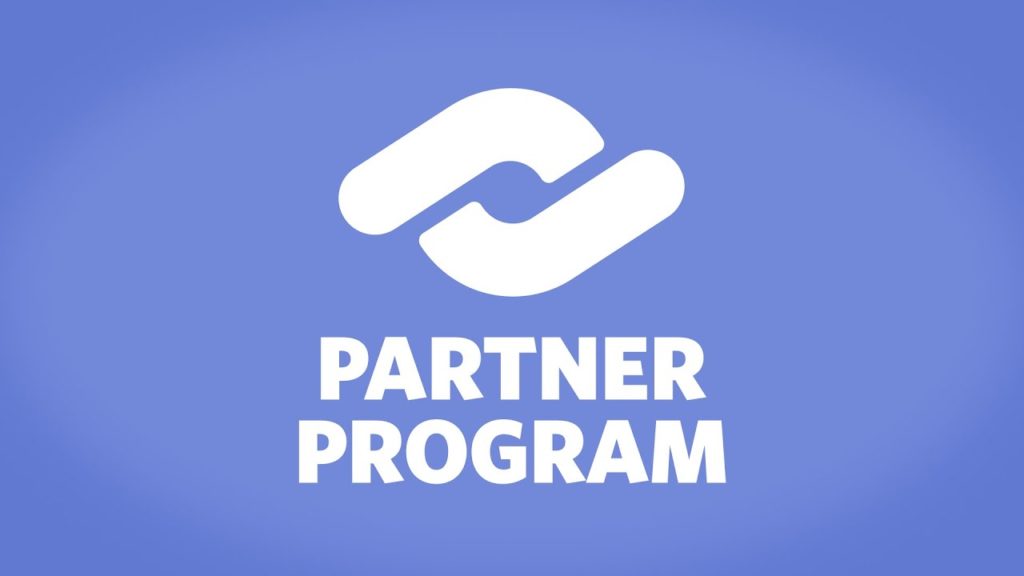 Many Discord server owners aren't aware that at a certain point, you can apply for community status. Your server will appear in Discord search results and potentially attract new members to your server in their hundreds.
Unfortunately, this leads people to think that they can buy artificial members to reach the minimum population. This might work initially and get you some community members for about … 2 minutes!
Discord regularly monitors the interaction rates of your members and how organic those interactions are. This means if you invite bought members into your server, it's almost guaranteed they will be found out, banned, and kicked from Discord altogether in a short period of time. This will coincide with you losing community status and potentially your server altogether.
Instead of paying for members, consider what it is your followers actually enjoy seeing in Discord. Work to improve your server in these ways, and in time, it will grow to the levels you want to see!
In Conclusion
Knowing how to create a successful Discord server doesn't only concern building the physical server. It's also vitally important to think about your audience's needs and wants to drive interactivity and engagement.
Keep things simple, without unnecessary sections, but give the simple features plenty of value. 
More bots are not equal to more members. In fact, it's probably the opposite! Keep your bots and your moderators in check and line. 
We're sure you'll have your Discord server up and running with plenty of members very soon with all of these tips in mind!